Why Some Companies Are Now Offering Menopause Benefits To Employees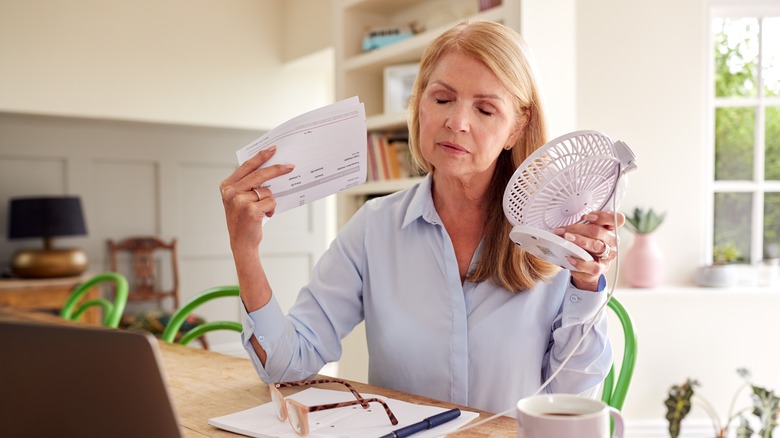 Monkey Business Images/Shutterstock
According to CNBC, those looking for work in 2022 are in luck. The job market is booming and companies are fighting for top employees to choose them. To make themselves stand out, some companies have implemented exciting new benefits and opportunities for their employees. Per Better Up, the most desirable benefits include reimbursement for things like gym memberships and tuition, free lunches during the week, and paid leave. 
But beyond those, some of the more competitive businesses have taken things a step further. CNBC lists just a handful of the best work perks that have been gaining a ton of traction in the past few years such as pay on demand, pet insurance, a signing bonus, the ability to work remotely, and health and wellness benefits. But there is one group in particular who needs more from their employers than a free gym membership. 
NBC News notes that, on a daily basis, more than 6,000 working women enter menopause. However, the lack of resources currently available for them is causing many to leave the workforce altogether. To combat this, certain companies are now offering menopause benefits accordingly. 
Menopause benefits will help female leaders stay in the workforce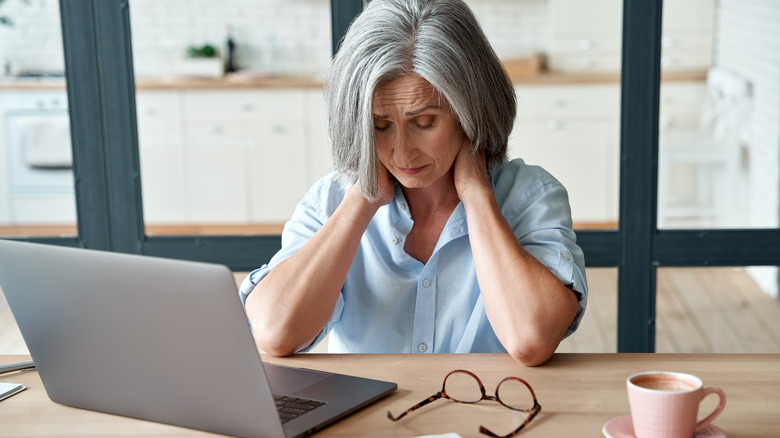 Ground Picture/Shutterstock
Menopause is a serious life change for all women. What many people don't realize is that menopause can cause a number of different symptoms which make it difficult for women to work as they normally do. According to WorkLife, women can expect menopause symptoms ranging from headaches to sleep issues and hot flashes, but they also report having major "brain fog," making working a struggle.
With the stigma surrounding women's health, most avoid discussing their symptoms with their employers and instead opt to take time off work instead. Unfortunately, many women are forced to take things a step further and end up leaving the workplace completely. NBC News claims more women today are giving up their jobs than ever before. Now, companies are offering menopause benefits to ensure they continue to grow and be successful. 
These perks obviously look different depending on the company, but according to AON, the best way to support menopausal women is to offer personal days in lieu of sick days, create training and education courses for the company on women's health issues, and work towards an open-communication culture where women feel comfortable freely discussing their symptoms and needs. That way, we can all do better in the long run.