The 'Ritual' Meghan Markle Gave Up In The UK But Started Again In LA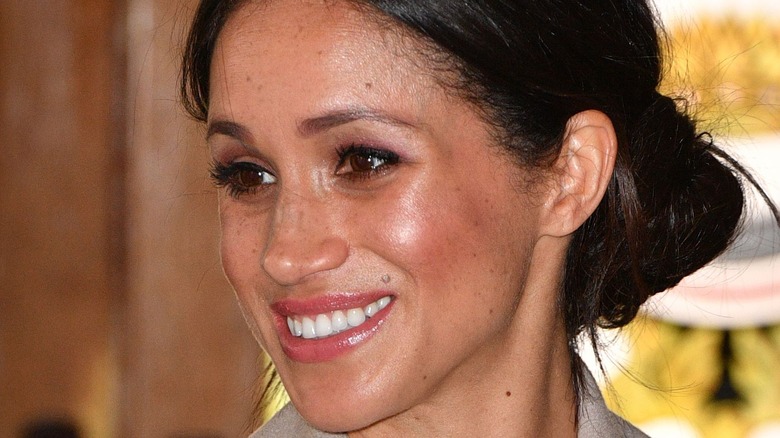 Wpa Pool/Getty Images
Life has changed quite a bit for Prince Harry and Meghan Markle, Duke and Duchess of Sussex, since moving to California. Though their move came right at the beginning of the COVID-19 pandemic, that wasn't the reason they moved as there were many things California had to offer.
After announcing the decision to leave the U.K. and step down as royal working members, the couple first went to Canada, per BuzzFeed News, but quickly realized that would not be their long-term home and made plans to move. As the pandemic hit, the couple was able to flee to California just in time before flights halted.
A source told The Sun, "They have a big support network there. It's where their new team of Hollywood agents and PRs and business managers are based. Meghan has lots of friends there and, of course, her mum Doria."
Now, after two years in California, Meghan has settled back into life as a U.S. citizen and that includes resuming a practice she gave up while in the U.K.
Duchess Meghan Markle took up drinking coffee again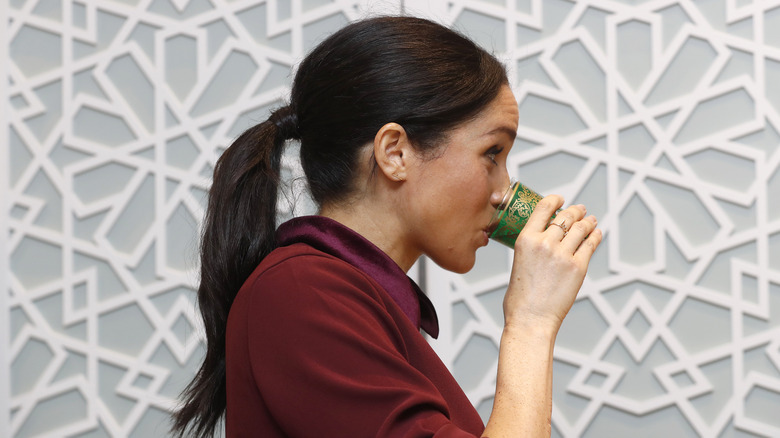 Chris Jackson/Getty Images
On an episode of her podcast, "Archetypes," Meghan Markle, Duchess of Sussex, recalled how she stopped drinking coffee while in the U.K., saying, "When I was on set, of course! I had Nespresso all day every day and then I didn't drink it really in the UK ... I didn't really think about it," (via Hello!).
She says the habit came back once she got back into regular routine in the U.S., "I guess because life started to come back and when guests come ... and you have meetings ... It's a ritual".
The strain of life in the U.K. as a royal wasn't just unpleasant, it was dangerous for Meghan, who had thoughts of suicide (via Stylist). She shared in an interview with Oprah Winfrey, "I was really ashamed to say it at the time ... but I knew that if I didn't say it, then I would do it. I just didn't want to be alive anymore."
Thankfully, coffee isn't the only thing that the duchess is enjoying these days. She's very happy to be able to do normal things like walking her son, Archie, to school without a crew of reporters following her every move. "That doesn't make me obsessed with privacy. That makes me a strong and good parent protecting my child," she said.