How Meghan Markle's Touching After-School Routine With Archie Is Teaching Him Kindness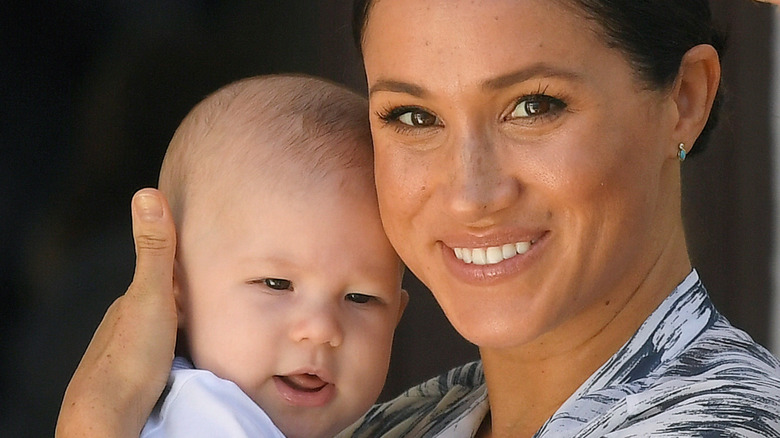 Pool/Getty Images
The Duchess of Sussex, Meghan Markle has had a whirlwind couple of weeks. What started out as a short trip to the U.K. to speak at charities that are near and dear to her, turned into an extended stay (via ET Online).
Originally, the royal couple was supposed to be in the U.K. starting on September 5 and staying both in the U.K. and Germany. However, the heartbreaking death of Queen Elizabeth III on the last day of their trip, September 8, caused an immediate change in plans (via Newsweek).
The day after the funeral, the Duke and Duchess of Sussex flew home to return to their routine and reunite with their children, 3-year-old Archie and 15-month-old Lilibet (via Us Weekly). It's the longest time that the couple has spent away from their children.
Prior to the U.K. trip, journalist Allison P. Davis accompanied Meghan Markle along for her daily ritual of picking up Archie from school and was privy to the many ways the Duchess teaches her son about kindness.
Meghan Markle shows Archie how to help others by example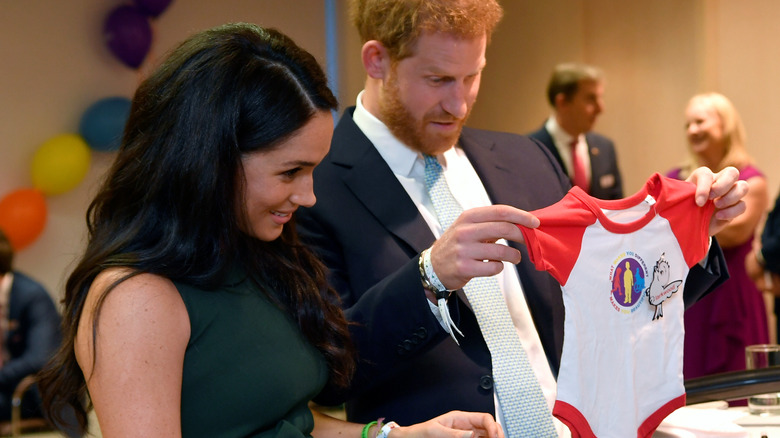 Wpa Pool/Getty Images
Journalist Allison P. Davis wrote for The Cut that she observed Meghan Markle teaching by doing. While stopped at a light, Davis noted that Meghan handed a backpack to her security to give to an unhoused man on the street. The writer shared that Prince Harry and Meghan "are teaching Archie that some people live in big houses, some in small, and that some are in between homes," noting that Meghan and Archie "made kits to pass out with water and peanut-butter crackers and granola bars."
Davis also shared that as she watched Archie forget to say please or thank you, Meghan reminded him that "manners make the man."
The Duchess of Sussex has always been protective of her kids with the British press (via Stylist). She told Davis that simply picking up her son from school is something she would never be able to do if she still lived in the U.K., or else she would be endlessly accosted by pushy paparazzi. "Sorry, I have a problem with that. That doesn't make me obsessed with privacy," said Meghan. "That makes me a strong and good parent protecting my child."