How Nick Fallon Was Related To The Horton Clan On Days Of Our Lives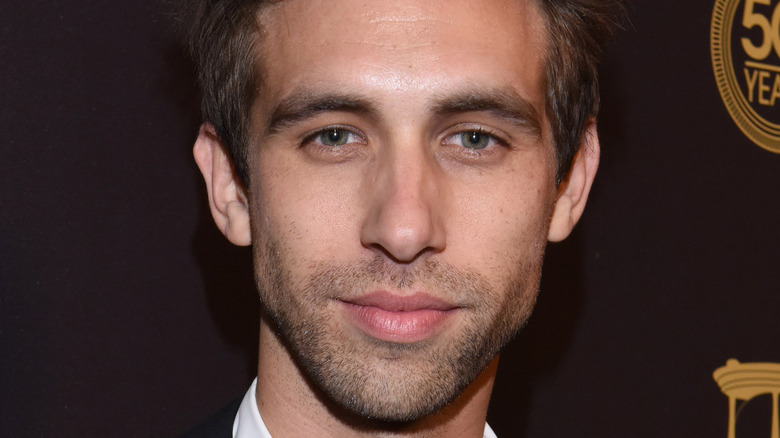 Vivien Killilea/Getty Images
"Days of Our Lives" fans may have trouble understanding the complex family ties in its fictional midwestern town, Salem. There are many beloved clans on the sudser, like the Brady, Kiriakis, and DiMeras. However, one of the original families who appeared on the soap in 1965 was the Hortons. The heads of the family, Tom and Alice, were well-respected Salemites and brought much joy and wisdom to everyone they encountered (via LiveAbout).
The couple's five children included Tommy, Addie, Mickey, Bill, and Marie. From that group, the Horton family expanded even further and now includes several characters on the canvas today: Doug and Julie Williams, Hope Brady, Thomas Dimera, Abigail Deveraux, as well as Maggie, Sarah, Lucas, Will, and Jennifer Horton.
Almost everyone on "Days" has a tie to the Horton family in one way or another, and it can be challenging for viewers to remember who is related to who. While many fans know that Nick Fallon (Blake Berris) is also a member of the Horton Crew, some may have forgotten just how he's connected to the prominent family.
Nick is the great-grandson of Tom and Alice Horton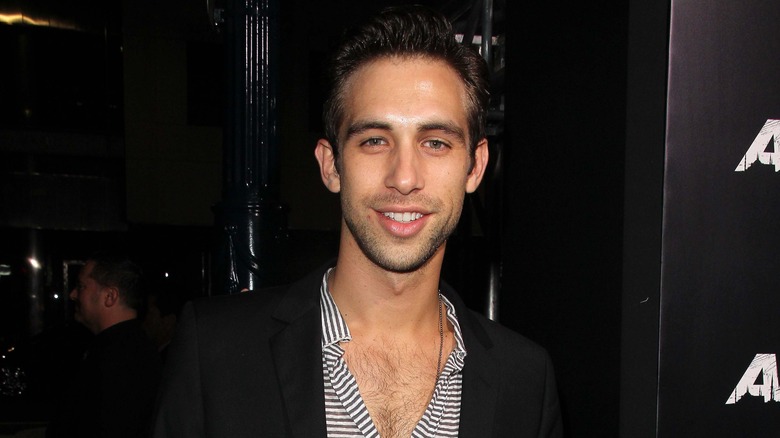 Kathy Hutchins/Shutterstock
Despite Nick Fallon's relatively short time on the soap, he has an irrefutable place within the fabric of "Days of Our Lives." Nick is the biological son of Joshua Fallon and Jessica Blake (Jean Bruce Scott). Longtime viewers may remember that Jessica is the granddaughter of legacy characters Tom and Alice Horton, which officially cements Nick's place within the Horton family tree.
While Nick certainly amped up the Horton family drama while he was in Salem, his mother was also good at causing chaos. According to Soap Central, Jessica had a very rocky relationship with her mother, Marie Horton (then Lanna Saunders), mostly due to Marie not divulging the identity of Jessica's biological father. Eventually, Jessica ran away from home to become a nun, but after Marie put a stop to that plan, she returned to Salem, suffering from mental health issues. 
Eventually, Jessica met Joshua Fallon (Scott Palmer), and the two fell in love. Joshua was a former military member and was a rock for Jessica as she dealt with a dissociative identity disorder diagnosis. With his help, she got well, and the two tied the knot in a lavish wedding. The couple later moved to Ohio and welcomed Nick into the world. Sadly, when Nick returned to Salem as an adult, his dangerous actions ultimately cut his life short.
What happened to Nick Fallon?
Skip Bolen/Getty Images
When "Days of Our Lives" fans were first introduced to Nick Fallon in 2006, he had come to Salem in hopes of getting to know his Horton family members (via Soaps). As a doctor, Nick's skills came in handy when he helped save Kayla Brady's life. Soon after arriving in town, Nick met and fell in love with Bo Brady's daughter, Chelsea Brady (Rachel Melvin). Later, Nick also developed feelings for Melanie Jonas (Molly Burnette) and eventually fell hard for Gabi Hernandez (Camila Banus), too.
Though Nick and Gabi had a dramatic start to their relationship, they were head over heels for one another. Unfortunately, after the pair wed, Gabi felt they had rushed into commitment and told Nick she wanted to end their marriage (via Soaps in Depth). Afterward, Nick became obsessed with Gabi and even began stalking her. During an instance when Nick attacked her in the park, Gabi hit him over the head with a rock and pushed him into the river, believing that he was dead. However, he later turned up alive, stunning Gabi and making her afraid for her life.
Eventually, Gabi let fear get the best of her, and she ultimately shot and killed Nick so that he couldn't hurt her or her daughter, Arianna. After being exposed as Nick's murderer, Gabi was sentenced to prison but later released on a technicality. However, the Hortons — particularly Julie Williams (Susan Seaforth Hayes) — never forgave Gabi for taking Nick's life.