How The October 25 New Moon Will Affect You If You're A Pisces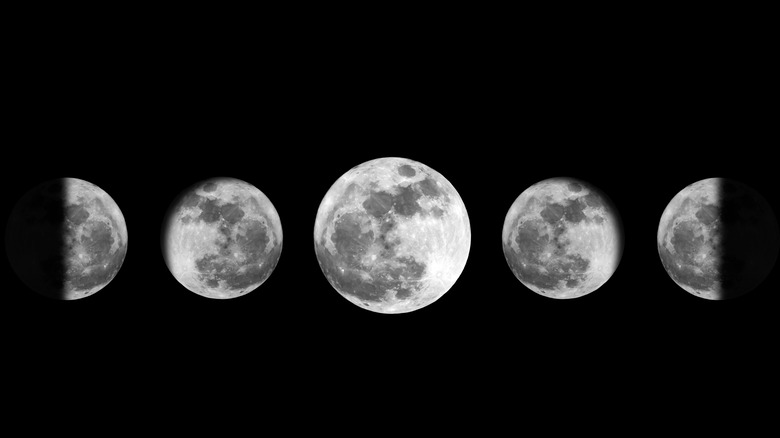 CHIEW/Shutterstock
If you're into astrology, you've probably heard about the significance of new moons. The lunar cycle can have big effects on our lives and the energy around us and impacts each zodiac sign differently. On October 25, there will be a new moon in the sign of Scorpio. This event will introduce the start of eclipse season, per Bustle, just in time for the spooky era of Halloween.
Being in water sign Scorpio, this new moon will place an emphasis on your innermost feelings, according to PopSugar. Between the intensity and deep intuition of the Scorpio zodiac sign and the chaotic nature of eclipse season, each sun sign will certainly feel the effects of this new moon and partial solar eclipse combination, per Mindbodygreen. If you are a Pisces, your emotionally charged essence will be amplified and the Scorpio new moon will have some significant impact on how you move about your relationships, goals, and boundaries.
This is no ordinary new moon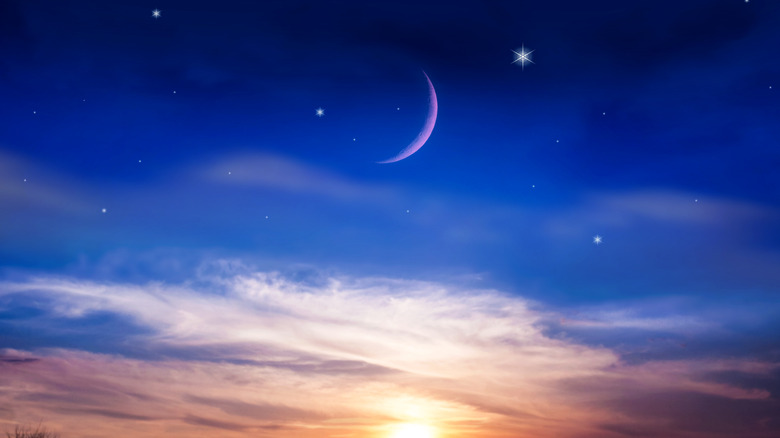 yaalan/Shutterstock
While new moons are typically seen as a prime opportunity for new beginnings, healing, and definitely manifestation, PopSugar reports that the October 25 new moon in Scorpio is actually not the best time to try manifesting your wishes. Because of its combination with the partial solar eclipse, the outlet shares that the Scorpio new moon is actually presenting a great opportunity to accept what is already in your life and embrace whatever learnings or revelations you may receive from this intense time.
For watery Pisces, this process lends itself to examining and making shifts in your relationships, Bustle reports. While new moons usually represent the chance to start anew, with the intensely emotional and heavy Scorpio energy surrounding this particular event, the outlet says that there will also be a considerable amount of endings and releasing of whatever might remove itself from your life — even if that means a relationship or two. According to Mindbodygreen, this new moon will also provide some benefits we might not expect, especially ones that will keep us moving forward on our destined spiritual journey. Although it may seem painful at first, these blessings might come in the form of connections being severed, so this could be a chance for Pisces to examine what should stay and what should go.
Now is your chance to make some moves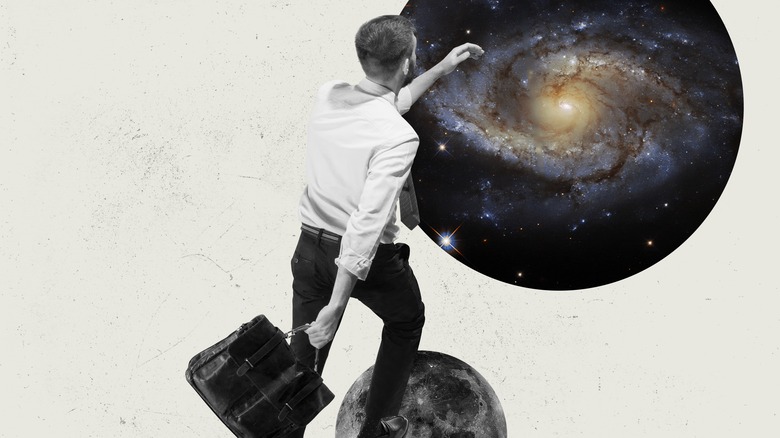 Master1305/Shutterstock
The October 25 new moon, in conjunction with the partial solar eclipse, will open all the signs up to the chance for taking inventory of what is already in their life, and what is to come. According to Astrostyle, this Scorpio new moon is a great time to evaluate your finances and make your money work for you. Per the outlet, Scorpio is a sign that places emphasis on long-term security, so taking a look at things like your debts, investments, and income can all be beneficial moves to make in securing your future path — a common theme for this particular new moon.
If you're a Pisces, making those money moves can bring along extra opportunities and exciting prospects for your future, per PopSugar. In the process of examining your desires and getting a glimpse at what is on the horizon for you, this new moon energy will also present you with possibilities for travel, career, or educational opportunities, and even ideas for new goals you'd like to set. Whatever those may be, now is a great time for Pisces to harness the shared water sign energy of Scorpio to continue toward your dreams.