The 2022 Hallmark Holiday Movie Starring General Hospital's Ryan Paevey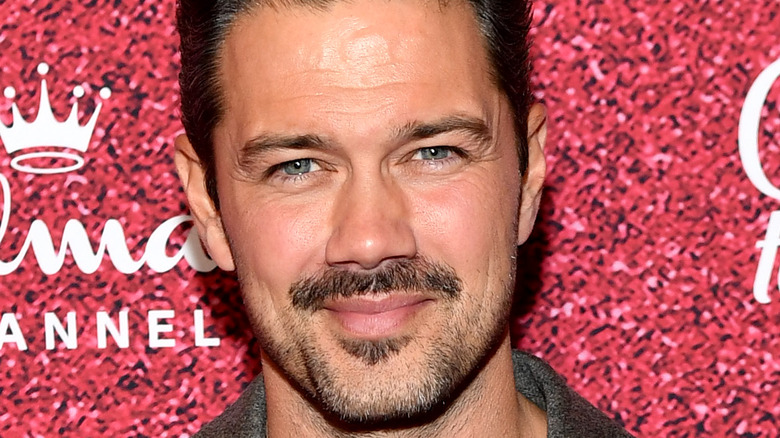 Noam Galai/Getty Images
Television viewers first got to know Ryan Paevey when he joined the cast of "General Hospital" as Detective Nathan West. He was on the soap for four years before he decided to move on and Nathan was killed off the show. "I will forever be grateful for my time at GH, what it brought into my life, and what it taught me," he told Soap Hub. "It has opened my eyes to a whole new world."
That new world has included becoming a staple on the Hallmark Channel. Over the last few years, Paevey has starred in numerous films for the network, including "Unleashing Mr. Darcy" and its subsequent sequel, "Harvest Love," where he costarred alongside fellow "GH" alum Jen Lilley; "From Friend to Fiancé," with Jocelyn Hudon; and "Two Tickets to Paradise," opposite Ashley Williams. 
And Paevey couldn't be happier that Hallmark is keeping him busy. "I like to work. I'm a workhorse by nature," he revealed to Fansided. "That's just who I am. That's how I am. I don't sit still very well. I gotta be doing stuff. So as long as my universe is constantly in motion, then I feel fulfilled."
And, with Hallmark's Countdown to Christmas 2022 already in full swing, it's not surprising that Paevey is starring in a new holiday movie this year for the network.
Ryan Paevey is starring in Hallmark's A Fabled Holiday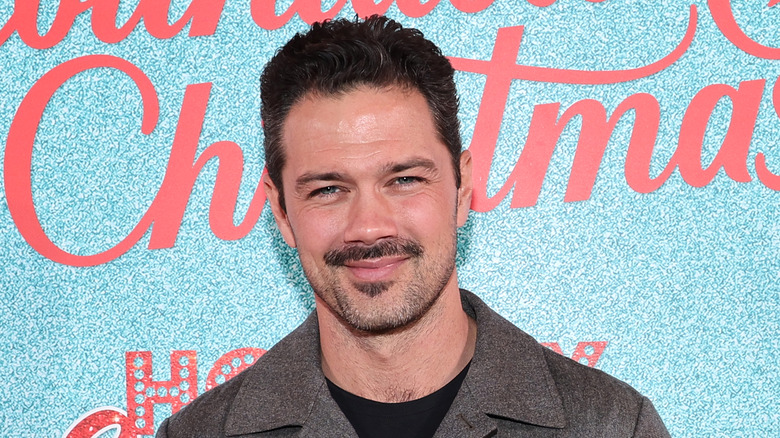 Mike Coppola/Getty Images
Ryan Paevey is starring in another holiday movie for the Hallmark Channel, "A Fabled Holiday," alongside Brooke D'Orsay. The film, which will premiere on Dec. 3, 2022, centers on Talia and Anderson, childhood best friends who "unexpectedly reunite in a curiously familiar looking town full of Christmas spirit that restores its visitors when they need it most," per Hallmark.
And Hallmark fans can expect to see even more of Paevey on their screens, with the actor signing an exclusive deal with the network in May 2022, per Parade. For the actor, the stability the contracts brings is appreciated. 
"There is so much uncertainly with what we do for a living, as actors. You never know, every time you walk off a film set you don't know if it's going to be your last one. This network doesn't leave you hanging, and it is nice that we have a home here and they take care of us," he told Digital Journal. "Also, to be on a network that produces feel-good content is really nice."
He is also busy with his other career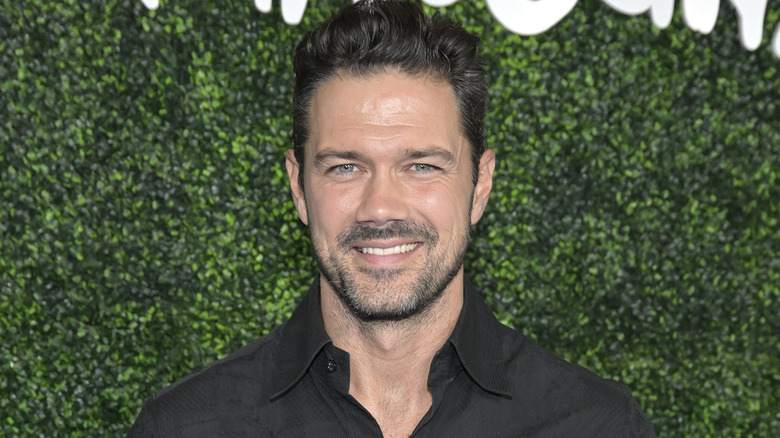 Michael Tullberg/Getty Images
While the Hallmark Channel is keeping him busy, Ryan Paevey's other career might surprise you. In addition to his acting career, Paevey is a talented jewelry designer and sells his handmade creations through his website, Fortunate Wanderer. 
"I used to make simple braided bracelets," he told Soaps in Depth. "They were just little things for myself — nothing that would catch someone's eye. But we'd do meet-and-greet events all over the country, and people would comment, so I would just take them off my wrist, give them to people and tell them where the bracelets had traveled with me."
Since then, his work has grown to include rings, pendants, cuffs, and beads at various price points. And his pieces — even the more expensive items — often sell out quickly. 
Despite his packed schedule, Paevey is also open to falling in love. When it comes to what Peavy is looking for in a partner, the actor says that "brains and a sense of humor" are on the top of his list. "I'm committed to growing and improving professionally; taking risks, learning, giving back. And personally, I'd love to take some strides towards starting a family," he explained (via SheKnows).