How Was Nathan West Killed On General Hospital?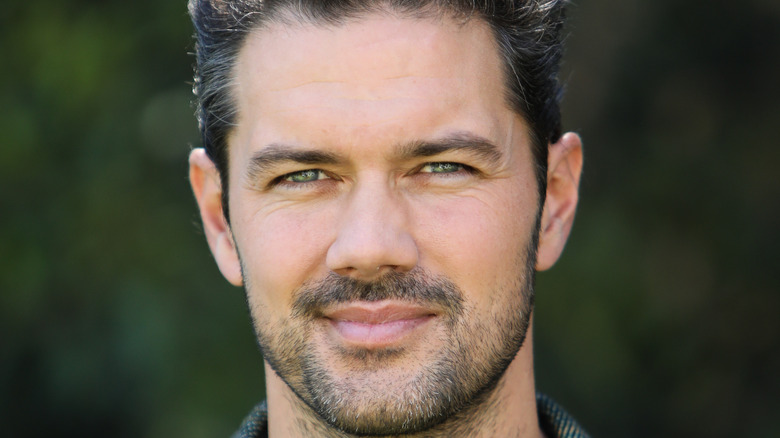 Paul Archuleta/Getty Images
Nathan West (Ryan Paevey) was a genuine "General Hospital" hero. 
He arrived in Port Charles in 2013 as a new PCPD cop transplanted from New York City and found immediate chemistry with Maxie Jones (Kirsten Storms) when he sublet her apartment for a few months. Soon, fans learned he had a sister in a coma for 20 years and believed her husband, Dr. Silas Clay (Michael Easton), was responsible so he was out for revenge (via Soaps In Depth). Then, a miracle took place and his sister, Nina Reeves (then played by Michelle Stafford), woke from her coma (via Soap Opera Network) and he learned it was his mother, Madeline Reeves (Donna Mills), who was responsible for putting her there. Then, he learned his mother wasn't his mother, but really his aunt as Madeline's sister, Liesl Obrecht (Kathleen Gati) was his real mom.
Nathan then wondered who his real dad was. Liesl tried to get Nathan to believe he was Victor Cassadine's (then played by Thaao Penghlis) son, but that didn't hold water. It was a few more years before Nathan finally learned the truth and that is what soon led to his death.
Nathan finally learns who his father is, gets shot
The subject of Nathan West's father was dropped for several years as he fought crime across Port Charles and became one half of a popular "General Hospital" couple with Maxie Jones. In 2017, Maxie and Nathan finally married and in Thanksgiving of that year, she happily announced she was pregnant. That's when they wanted to know more about Nathan's heritage and finally learned the evil and deranged Cesar Faison (Anders Hove) was Nathan's real dad (via Soaps In Depth).
Maxie was horrified and even more disturbed when town newcomer Peter August (Wes Ramsey) published the story of Nathan's dad in his newspaper, The Invader. Little did Maxie know that he did this to lure Faison out of hiding and it worked. Faison showed up at the Invader office to meet the son he never knew he had and found Maxie instead. When he took her hostage, Nathan tried to save her just as Faison firing his gun, never meaning to hit Nathan. However, it turned out that Peter wanted to get Faison there because he was Faison's son too and father and son detested one another (via Soaps.com).
Nathan dies with Maxie by his side
After Nathan West took a bullet trying to save Maxie Jones from his crazed father, he was rushed to the hospital where he died with Nathan by his side after feeling their unborn baby move in Maxie's belly (via Soaps.com).
A heartbroken Maxie ended up striking up a friendship with Peter not realizing he was Faison's son and responsible for Faison returning to town, resulting in Nathan's death. Peter even ended up delivering Maxie and Nathan's son, James, on the side of the road one night when they didn't make it to the hospital on time. Maxie even fell for Peter and eventually forgave him for his allegedly inadvertent part in Nathan's death and became pregnant with his child. Thankfully, she learned just how evil Peter really was right before she said "I do" and realized his sick vendetta with his father really was what took her beloved Nathan from her (via Soaps In Depth).