The Strange And Disturbing Way Katie Logan Got A New Heart On The Bold And The Beautiful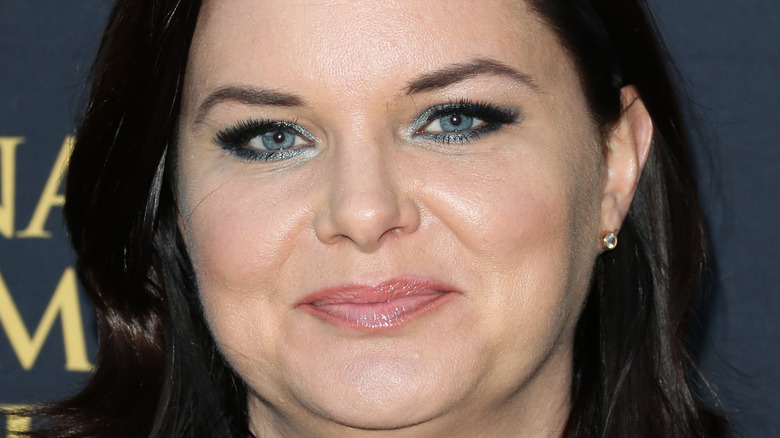 Paul Archuleta/Getty Images
When it comes to matters of the heart, "The Bold and the Beautiful's" Katie Logan (Heather Tom) has felt it all. Even though she and Bill Spencer (Don Diamont) have tried to fight for their love, they've faced more hurdles than any other couple on the hit CBS soap, according to Soaps. There are only so many chances Katie is willing to give Bill after learning that he kissed her sister Brooke Logan (Katherine Kelly Lang) and slept with his daughter-in-law Steffy Forrester (Jacqueline MacInnes Wood) — which was one of the most illicit affairs ever seen on the soap.
With that in mind, Katie's portrayer Heather Tom told Soap Opera Digest in 2021 that she's enjoyed seeing her character grow over the years, despite the love triangle between Katie, Brooke, and Bill. Tom said, "It was two women who actually loved each other, who found each other in love with the same man. I thought that was a great dynamic and unique and fun and juicy to play."
And while Bill might have stomped on Katie's heart one too many times, the strange and disturbing way Katie got a new heart — literally — is a storyline that fans still talk about today.
The story behind Katie Logan's heart transplant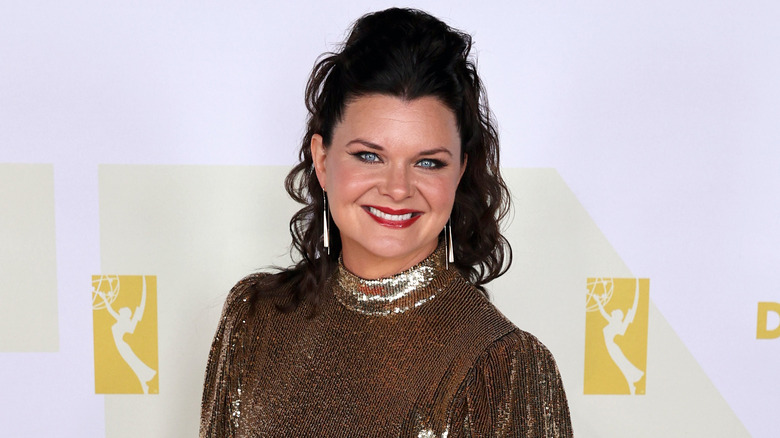 Kevin Winter/Getty Images
Katie Logan's heart could certainly use a credit of its own on "The Bold and the Beautiful" as it's had a lot of screen time and storylines over the years. However, the most pivotal moment for Katie's heart was when she needed a transplant after being shot by her own brother, Storm Logan (William deVry). According to Soaps in Depth, Katie found herself in the crossfire in 2008 after discovering Storm about to shoot Ashley Abbott (Eileen Davidson). While struggling with the gun, it went off and shot Katie in the chest. Devastated over what had happened, Storm ended his own life after hearing his sister needed a transplant so that she could have his heart. The surgery was a success, and Katie's lived with her brother's heart ever since.
However, that wasn't the only time that Katie's life was in peril. In 2019, the Logan sister dealt with another health crisis when she was diagnosed with kidney failure, per Soap Opera Spy. Tom told Parade that Katie's kidney failure was connected to the issues she had with her heart. The actor explained, "I think that this is probably not too far away from the truth, but Katie's on a tremendous amount of anti-rejection drugs, a whole plethora of drug cocktails to keep her heart from being rejected. That put a strain on her kidneys." The storyline even helped "The Bold and the Beautiful" raise awareness for kidney failure.
So, how are things looking for Katie and her heart today?
Katie Logan's heart is in a good place
These days it seems like Katie Logan's heart is taking her on a road that just might lead to happiness on "The Bold and the Beautiful." Although there was some speculation that Katie and Bill Spencer were going to try to make another go of things, it doesn't look like that's going to happen. Instead, "B&B" spoilers suggest that Katie might step into brand-new territory with Carter Walton (Lawrence Saint-Victor). A teaser video posted on the soap's official Twitter account hints that there is a spark between the two that could lead to something special.
Moving forward, let's hope that Katie's family members keep away from her matters of the heart — both physically and emotionally — as there's only so much that a girl can take. For now, it seems like Carter has bought some real estate in one of the strongest hearts this fictional town of Los Angeles has ever seen.