Anna Duggar's Anonymous Childhood Friend Is Baring All The Family Gossip Online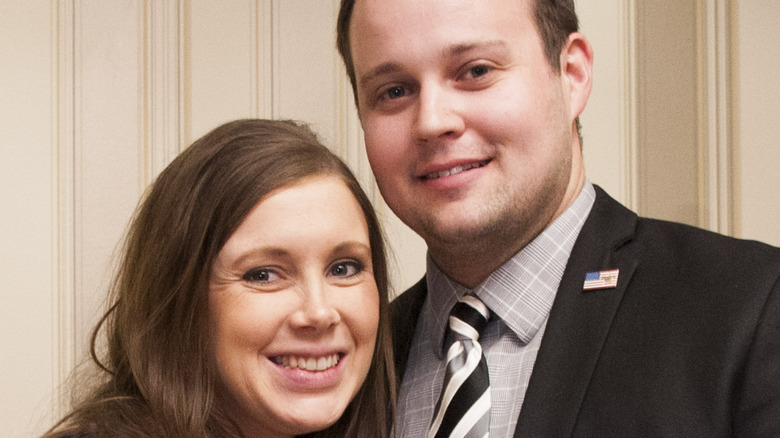 Kris Connor/Getty Images
The following article contains references to child abuse.
Once a reality TV star, Anna Duggar is now living a nightmare. Her husband, Josh, of "Counting On" fame, is serving a 12-year sentence on charges of receiving and possessing child sexual abuse material (via NPR). With seven children to support — the youngest being just one year old — and no job to speak of, Anna is seemingly relying on the kindness of family and friends. It's hard to say how Anna Duggar is really doing, but a childhood friend is explaining how their mutual upbringing relates to her possible state of mind now. 
The Reddit page DuggarSnark is devoted to commentary about the doings of the Duggar family. Most of it is purely speculation, but one "Redditor" recently came forward with inside information. Going by the handle "Throwaway 6232323," the member (who Reddit says has been verified) said they "grew up connected with Anna Duggar and her family for 20+ years." Back when the user knew her, "She used to be really sassy and funny and outgoing," they said. "She always got in trouble for talking back and being too loud/having too much fun." 
But, like the Duggars, Anna grew up in a large household that followed the Institute in Basic Life Principles, an independent Christian faith group that preaches righteous living by following the Bible and shunning secular influence. Young marriages, large families, and husband-led households are encouraged, and the church frowns on divorce (via Chicago). Throwaway explains that this upbringing left Anna with few choices in life.
Anna Duggar may have been pressured into marrying Josh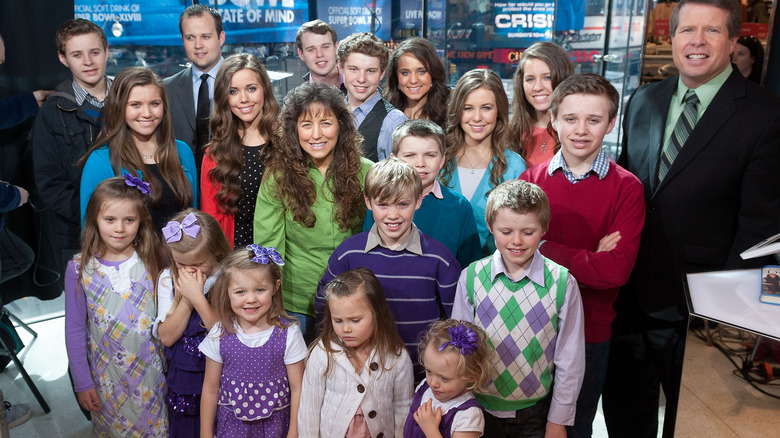 D Dipasupil/Getty Images
The anonymous friend of Anna Duggar told Reddit in their candid Q&A thread that Anna might have had a different life if not for her ultraconservative upbringing. "In a normal world, I would've seen her becoming a veterinarian or am [sic] EMT/nurse," Throwaway 6232323 told the DuggarSnark channel. But like the Duggar children, Anna Keller was homeschooled until age 16 through a Christian curriculum that emphasized Bible verses more than the basic core subjects. "[T]here's no time for book learning when you have to sew dresses for your entire household and feed the goats and raise your siblings," explained the friend.
Anna's marriage to Josh Duggar was less of a love story and more of a family negotiation, according to Throwaway: "There was no wooing but several weeks of phone calls with sibling chaperones on another line." The Kellers felt that 20 was the minimum age for marriage, so Josh arranged to propose to Anna at midnight on her 20th birthday. "She wasn't allowed to say no," Throwaway said. "I don't think she ever felt accepted into their family. She also was made to babysit all of the Duggar children for extended periods of time multiple times while she was pregnant herself and generally used as another oldest daughter/somebody to take Josh off their hands." Anna was also busy with her own large family; she has seven children, including 1-year-old Madyson, who was born in the midst of her dad's trial.
Anna Duggar's friend has some advice for her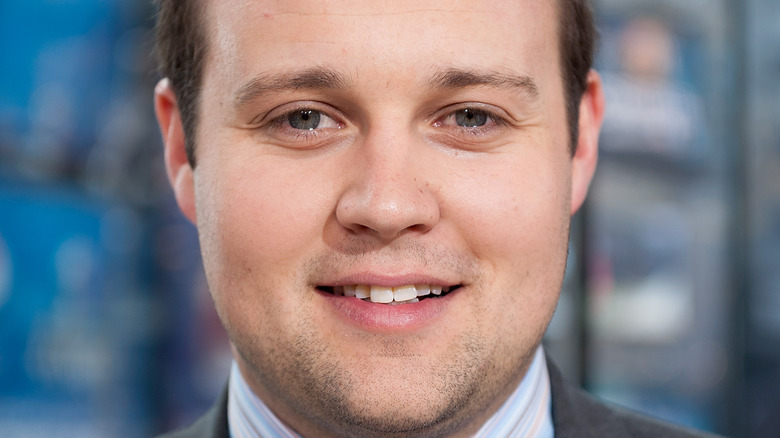 D Dipasupil/Getty Images
Now that Josh is behind bars in a Texas federal prison for the next 12 years, Throwaway says that Anna's decision to stick with the marriage is "purely responsibility" (via Reddit). There are rumors that Anna may be ready to do the unthinkable and leave her husband. A source recently told In Touch that the Duggar wife "[isn't] sure there's a future with Josh," given both his crimes and his own confession that he had cheated on her a few years ago. Per Us Weekly, Josh admitted to being "the biggest hypocrite ever" after hackers found subscriptions under his name on the Ashley Madison cheaters' site.
Anna's childhood friend says the two of them do keep in touch, but they didn't specify how often or how. Throwaway hopes that Anna will indeed work up the courage to find a life of her own. Asked what Anna could do to break free, Throwaway said, "Just leave in the middle of the night with what she could take with her, and go somewhere nobody would bother her, and just spend some time decompressing and loving and enjoying her kids." 
This wouldn't be easy, added the friend: "Of course she would need money to do that. And yes her in laws and her parents would definitely try to keep her from leaving." But plenty of Duggar followers, including DuggarSnark Reddit members, are rooting for her to find true happiness.
If you or someone you know may be the victim of child abuse, please contact the Childhelp National Child Abuse Hotline at 1-800-4-A-Child (1-800-422-4453) or contact their live chat services.