King Charles May Be Poised To Give Kate Middleton A Prestigious Royal Family Role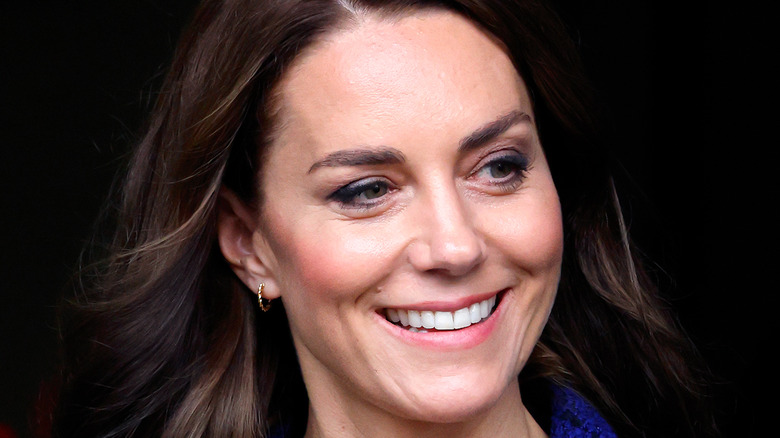 Max Mumby/indigo/Getty Images
Kate Middleton — now the Princess of Wales — may soon assume a new responsibility within the British monarchy. She has spent years alongside William, Prince of Wales, as one of the most popular members of the royal family. 
First as a bride and now as a mother of three, her public appearances consistently prove her poise and natural ability to interact with the British public. So — while William is offering King Charles assistance in planning his upcoming coronation — it comes as no surprise that she could soon be getting a royal promotion from her father-in-law.
Charles has had many decisions to make concerning the working royals. While many thought he would slim down the number of working royals from 11 to eight, he has opted to keep things as they are for now.
But, in what would be an unprecedented turn of events, the king could give Kate an impressive new role for her royal resume.
King Charles may make Kate Middleton an official Counsellor of State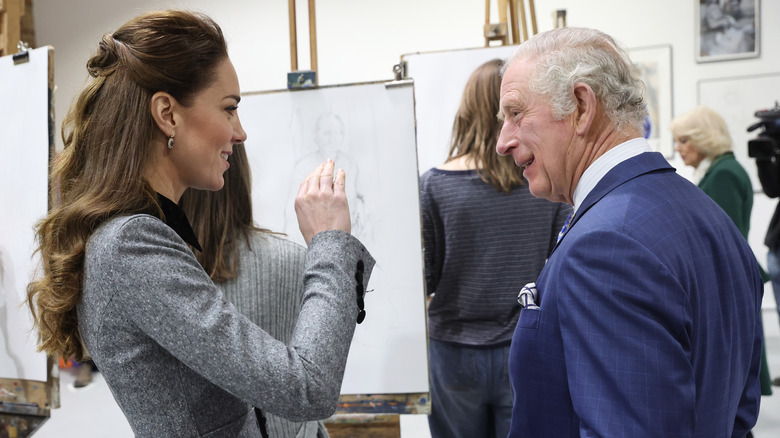 Chris Jackson/Getty Images
King Charles III could break a status quo established by centuries of royal tradition by naming Catherine Middleton, Princess of Wales, as a Counsellor of State. The Mirror reports how the once unprecedented idea could become reality, claiming that royal sources have said that the Princess of Wales, Princess Anne, and Prince Edward could all be tapped as additions to Charles' Counsellors of State.
Counsellors of State assume vital roles within the British monarchy. According to Royal.uk, those selected have the authority to carry out important official duties if the king or queen is unable to. Tradition and law have held that the Counsellors of State include "the Sovereign's spouse and the next four people in the line of succession who are over the age of 21," according to the Royal.uk.
However, Kate could make history as one of Charles' Counsellors of State if the king follows through with his rumored plans.
Here's why Charles would appoint his daughter-in-law as a Counsellor of State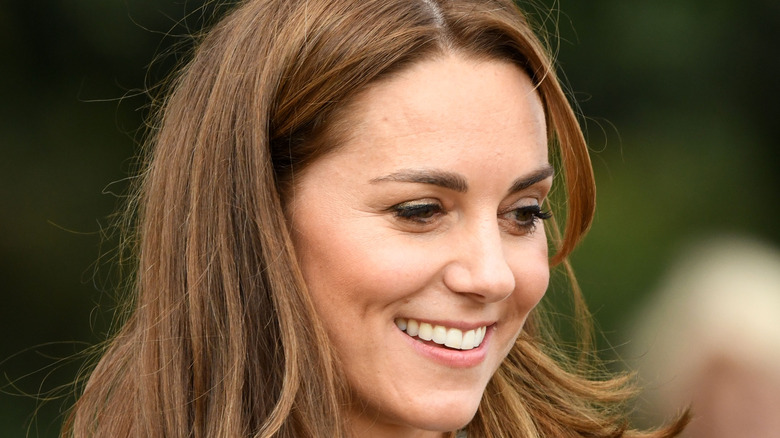 LINGTREN.COM/Shutterstock
The position of Counsellor of State is not to be taken lightly. With the ability to partake in official duties when the Sovereign cannot, a Counsellor could find themselves in Privy Council meetings, signing routine documents, and interacting with official ambassadors, according to Royal.uk.
However, the duties of a Counsellor cannot be done alone. Constitutional expert Craig Prescott told the Mirror there are currently not enough Counsellors appointed to satisfy the requirement of two acting together. Regarding King Charles' rumored decision to give Kate Middleton the title, Prescott said, "It makes perfect sense. It deals with the present problem in that there are not enough working royals to act as Counsellors of State."
He added: "This is the simplest way of dealing with the problem. As two counsellors of State need to act together, it follows that the Prince and Princess of Wales could act together."
Only time will tell what Charles decides.