The List Survey: The Best Dry Shampoo Brand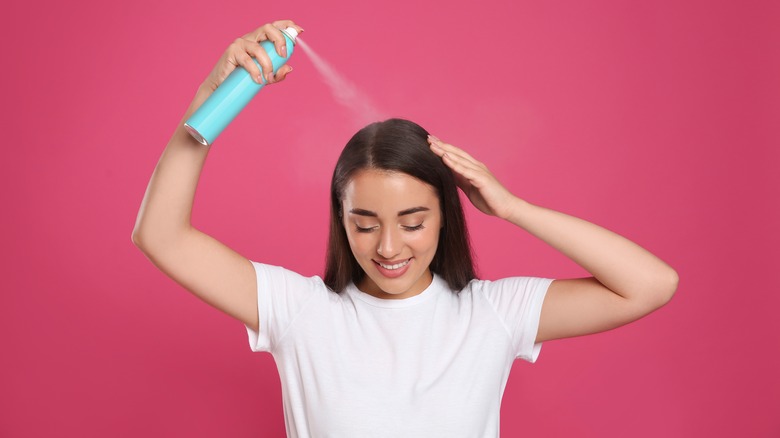 New Africa/Shutterstock
Dry shampoo is a girl's best friend: Whether you wake up a little too late, sweat a little too much on your morning commute, or you just battle with a chronically oily scalp, dry shampoo is there for us when we need it most.
Contrary to what its name suggests, dry shampoo is not actually shampoo at all. According to WebMD, dry shampoo is a powder-like substance made with either alcohol or starch that comes out of a spray bottle or aerosol can. The ingredients make your hair appear cleaner by soaking up oil and grease that build up on your hair over time. Experts warn that using dry shampoo is not a permanent fix and recommend that you still practice regular washing with shampoo. But if you're looking to revive yesterday's hairstyle or breathe some life back into your locks after a long workout, dry shampoo works great.
When it comes to picking our favorite dry shampoo, there are quite a few contestants in the running. So to find out which brand truly reigns supreme, The List conducted a survey asking 600 people, "What is your favorite dry shampoo brand?"
Keep your hair looking fresh all day long with this top-rated dry shampoo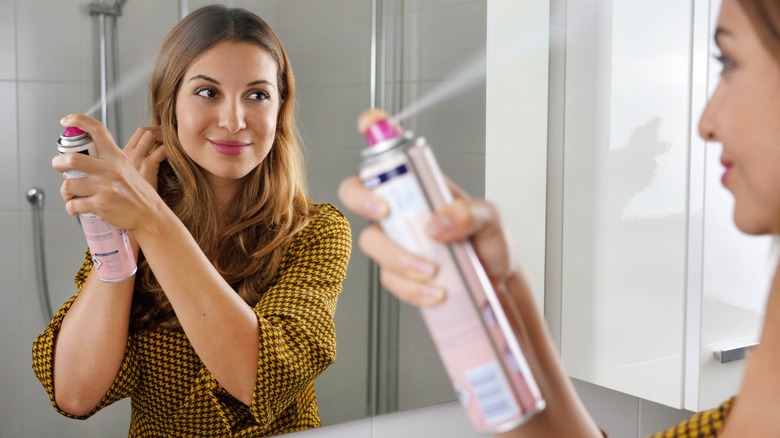 Zigres/Shutterstock
According to The List's survey, one dry shampoo brand outranked all the others: Dove! With 41.83% of the vote, Dove's dry shampoo refreshes and revitalizes your scalp for hair that looks straight out of a salon Dove's dry shampoos come in multiple different scents, with products that "detox and purify" oil and dirt build-up, per Dove's website.
In second place with 17.33% of the vote was Batiste, another high-quality dry shampoo brand that has a formula for every hair type. On their website, you can take a quiz to find out which product will work best with your hair type, leaving the guesswork out of finding the perfect dry shampoo.
Brands Not Your Mother's (13.83%) and Living Proof (13.5%) were neck and neck amongst voters who love a good quality dry shampoo for a reasonable price. Other voters opted for less popular but still reliable brands like Ouai (7.5%) and Amika (6%).
Have you heard about the dry shampoo recall?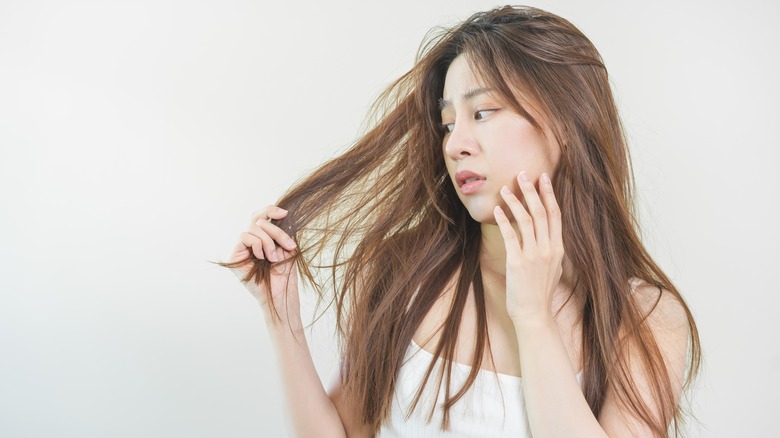 Kmpzzz/Shutterstock
Dry shampoo is the perfect secret weapon for tackling greasy hair, but is the aerosol spray completely safe? As it turns out, not all brands are totally harmless. In recent weeks, there has been a massive dry shampoo recall due to possibly high levels of benzene. According to CBS News, this cancer-causing chemical is extremely harmful to humans and has been found in other self-care products like deodorants, hand sanitizer, and sunscreen. The brands being recalled are "Bed Head, Dove, Nexxus, Suave, Rockaholic and TRESemme" dry shampoos purchased before October 2021, per Washington Post. In a public statement, Unilever announced a nationwide recall of these dry shampoos "out of an abundance of caution" and encouraged customers to stop using certain aerosol dry shampoos immediately (via FDA). In the statement, they revealed that the source of contamination was most likely due to the propellant since many companies use benzene to make plastic pieces such as the nozzle that helps distribute your dry shampoo.
While they are working on a fix, you might still need some assistance when your hair is getting extra greasy. Try searching your kitchen cabinet for a dry shampoo alternative that actually works. Baking soda, cornstarch, and even apple cider vinegar can help alleviate some of your unwanted shine. Or you can search through your makeup bag and apply translucent powder or your blotting papers right to your scalp. It's not ideal, but it works in a pinch!