Days Of Our Lives Tragic Romance: JJ And Haley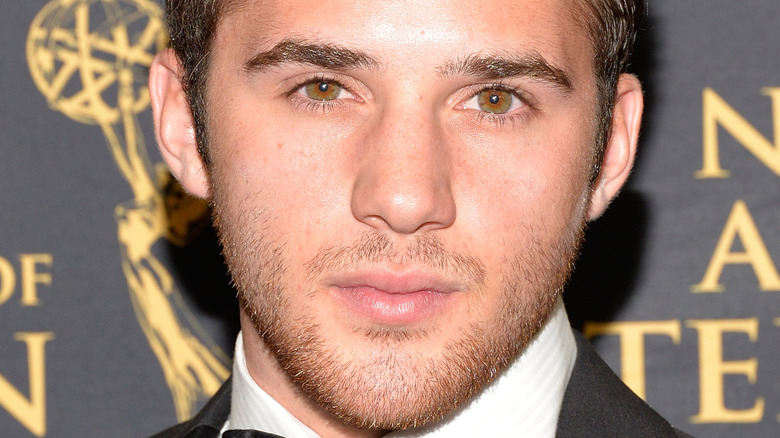 Michael Tullberg/Getty Images
"Days of Our Lives" has been known to give viewers incredible love stories that span decades. Couples such as Doug and Julie Williams, Bo and Hope Brady, Kayla Brady and Steve Johnson, and John Black and Marlena Evans have been playing out for many years on the soap opera (via Fame 10). Other romances such as Chloe Lane and Brady Black, Belle Black and Shawn Brady, and Abigail Deveraux and Chad DiMera have gone from teenage years into adulthood together, per Nine.
However, some "Days" relationships just didn't make the cut and were over before fans really got to enjoy the pairings, per TV Overmind. Pairs like Gabi Hernandez and Nick Fallon were only married for five months before things fell apart, while Theresa Donovan and Brady Black's marriage was over after three short months. Chloe had two short-lived marriages with Daniel Jonas and Lucas Horton, each lasting less than a year. Meanwhile, Sami Brady and Brandon Walker had their marriage annulled on the same day they got married.
However, some couples, like JJ Deveraux and Haley Chen, never got the chance to make it down the aisle before tragedy struck.
JJ has overcome many obstacles in his life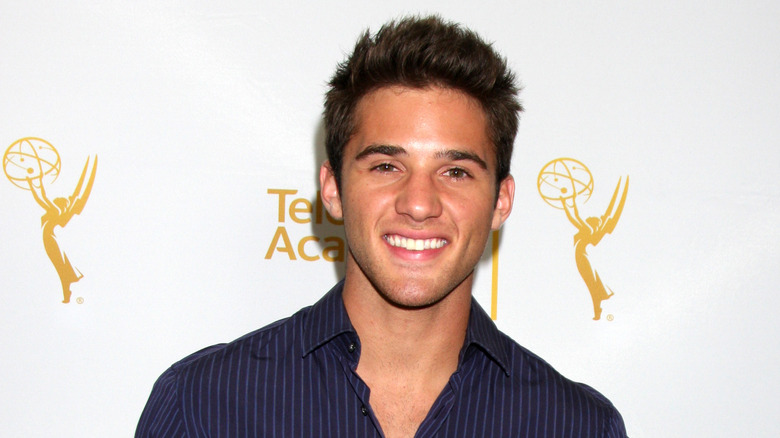 Kathy Hutchins/Shutterstock
"Days of Our Lives" viewers previously watched JJ Deveraux (Casey Moss) deal with a lot of pain in his life. JJ struggled with addiction, as well as his mother Jennifer Horton's (Melissa Reeves) addiction, the weight of his father Jack Deveraux's (Matthew Ashford) absence, and his sister Abigail Deveraux DiMera's (Marci Miller, Kate Mansi) mental health issues. Sadly, JJ also struggled with his own mental health and even contemplated suicide after he accidentally shot and injured Theo Carver (via Soaps in Depth).
JJ's love life has also been a source of pain for him in the past. JJ previously had failed relationships with the likes of Theresa Donovan (Jen Lilley), Gabi Hernandez (Camila Banus), and Lani Price (Sal Stowers), per Soap Central. He also engaged in a torrid affair with the much older Eve Donovan (Kassie DePaiva). However, JJ's love life also includes some devestating tragedies, such as the death of his girlfriend, Paige Larson (True O'Brien), who was murdered by a serial killer dubbed The Necktie Killer — later revealed to be Ben Weston (Robert Scott Wilson).
Sadly, this wasn't the only time that one of JJ's romances would end this way. His relationship with Haley Chen (Thia Megia) also came to an abrupt and heartbreaking halt.
If you or anyone you know is having suicidal thoughts, please call the National Suicide Prevention Lifeline​ at​ 1-800-273-TALK (8255)​.
Haley's death significantly impacted JJ's mental health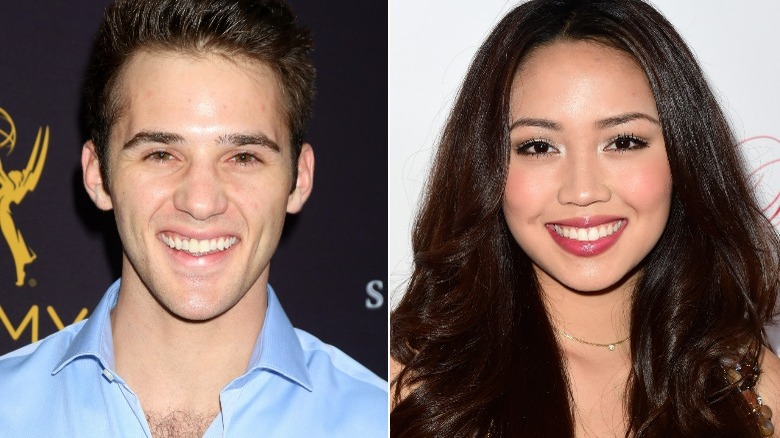 Kathy Hutchins/Shutterstock & Frazer Harrison/Getty
When JJ Deveraux met Haley Chen, there was instant chemistry. "Days of Our Lives" fans watched the pair grow closer and eventually begin dating. During their time together, JJ found out that Haley was in the country illegally, and they devised a plan for her to marry Tripp Johnson (Lucas Adams) so that she could get her green card (via Soaps). Eventually, things settled down, and JJ and Haley were able to live happily as a couple. However, tragedy struck during the soap opera's shocking one-year time jump storyline.
When an entire year passed in a blink of an eye, fans discovered much had changed in Salem, including JJ and Haley's relationship. The soap explained through flashbacks that Haley was the nurse on duty when Kristen DiMera (Stacy Haiduk) gave birth to her daughter, Rachel, per Soaps in Depth. Haley was told that the baby had died and sadly went in to inform Kristen of the loss. Kristen instantly went into a fit of grief and chased Haley through the hospital, ultimately leading to Haley falling down a flight of stairs to her death.
After Haley's death, JJ relapsed and vowed revenge on Kristen. However, after eventually getting his life together, he opted to leave Salem to work with Theo Carver. JJ has returned on a few occasions to celebrate with his family and mourn the death of his sister. Sadly, Haley's death was just another tragedy that JJ was forced to work through.