What Really Happened To JJ's Girlfriend Haley On Days Of Our Lives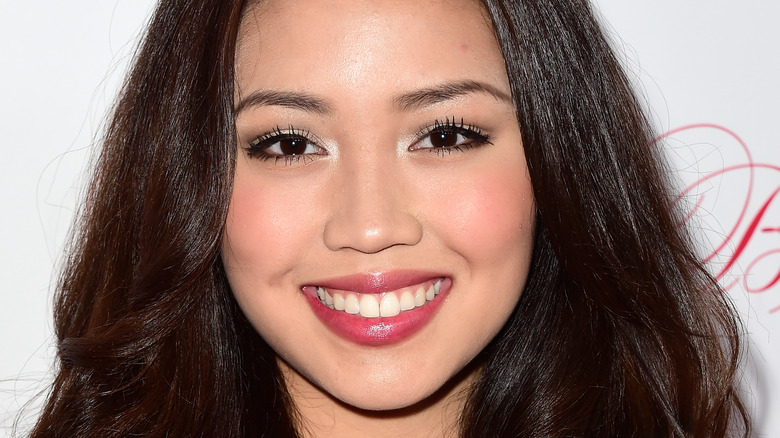 Frazer Harrison/Getty Images
"Days of Our Lives" fans are used to seeing a revolving door of characters come in and out of Salem. Although many important characters tend to stick around for decades, or pop in and out of town as needed, other supporting characters aren't always so lucky. The character of Haley Chen was one of those characters, per Soap Dirt.
Former "American Idol" star Thia Megia was tapped to play the character and came to Salem as a nurse, who worked at University Hospital with Tripp Dalton (Lucas Adams), per Soap Central. Before stepping into Salem, Megia had also appeared in shows such as "Showtime at the Apollo," "Pop Music High," "Tails of the Blue," "Totally TV," "A Scary Sleepover," and more (via IMDb).
Meanwhile, it was later revealed that Haley had been keeping a secret and that she was also related to one of "Days of Our Lives" recurring characters, Melinda Trask, per Soaps in Depth. She was also stunned to learn news about her family during her time in Salem.
Haley and JJ bonded over their tough times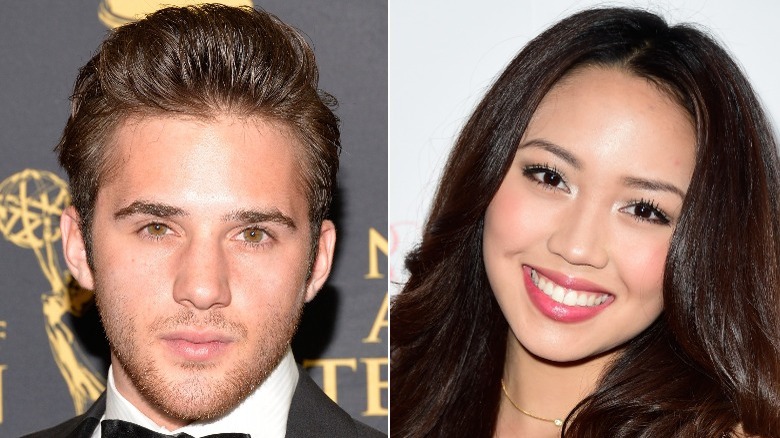 Frazer Harrison & Michael Tullberg/Getty
"Days of Our Lives" fans were introduced to Haley Chen in 2018 when she was revealed to be a nurse at the hospital, whom JJ Deveraux (Casey Moss) had found unconscious following a suicide attempt, per Soaps. JJ felt compelled to help Haley as he had previously experienced mental health issues and nearly attempted suicide himself a year before. Later, Haley revealed that she was the younger sister of District Attorney Melinda Trask.
However, Haley was shocked when she learned that she was really Melinda's daughter and an undocumented immigrant (via Soaps in Depth). By this time, JJ and Haley had developed feelings for each other, and he offered to marry Haley so that she could get a green card. However, due to their budding romance, Haley opted to marry her good friend Tripp Dalton instead all the while still dating JJ.
After the marriage sham was exposed, JJ and Haley went on the run and when Tripp tried to help the couple, his girlfriend Claire Brady got jealous and tried to kill Haley. Eventually, Haley and JJ returned to Salem and she continued her career as a nurse, although she was having some PTSD from Claire's murder attempt. JJ and Haley moved in together and all seemed to be good in their relationship. Then a shocking "Days of Our Lives" twist changed everything for the couple.
If you or anyone you know is having suicidal thoughts, please call the National Suicide Prevention Lifeline​ at​ 1-800-273-TALK (8255)​.
Haley died after an altercation with Kristen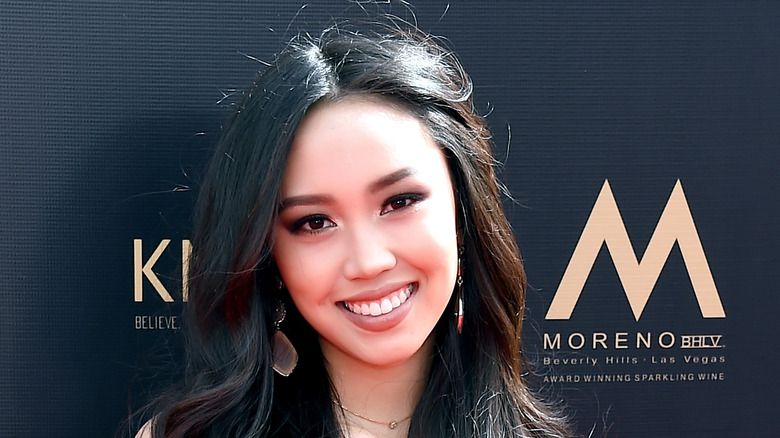 Gregg Deguire/Getty Images
During a wild "Days of Our Lives" storyline — where Hope Brady (Kristian Alfonso) was brainwashed to believe that she was Princess Gina – she pushed her cousin Jennifer Horton (Melissa Reeves) off of a balcony. Jennifer was severely injured and ended up falling into a year-long coma. During this time, the NBC soap opera skipped ahead in time to fast forward through Jen's coma and left fans stunned by the events of the epic time jump.
When Jennifer woke up, she learned that so much had changed in Salem, and one of those things was that her son JJ Deveraux's girlfriend, Haley Chen, had died, per The Things.
The events of the time jump were shown to fans in bits and pieces, but it was revealed that Kristen DiMera (Stacy Haiduk) and Brady Black (Eric Martsolf) were told that their daughter, Rachel, had died. Sadly, Haley was the person who had to deliver the news to the grieving mother (via Soaps in Depth). Kristen went into a hysterical state and pushed Haley down a flight of stairs, which killed her.
Following Haley's death, JJ fell into a deep depression and even began to use drugs. Meanwhile, Kristen went on the run and even attempted to become a nun alongside Lani Price (Sal Stowers). JJ wanted revenge for Haley's death, but he eventually left Salem to live in South Africa, per Soaps.