Why Did Cane And Lily Really Divorce On The Young And The Restless?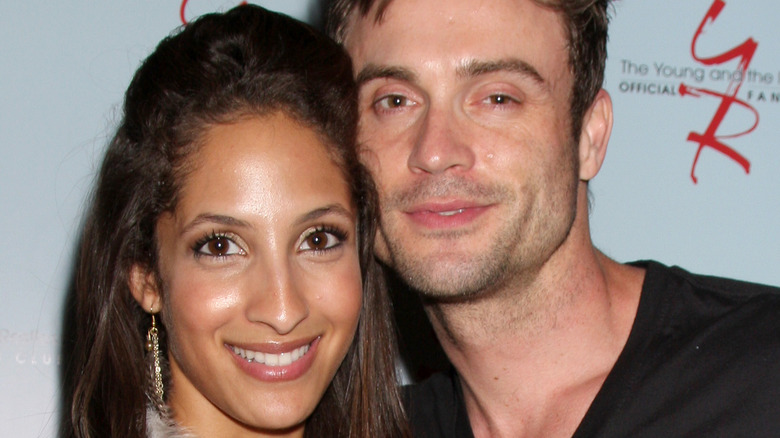 Kathy Hutchins/Shutterstock
Even though Lily Winters (Christel Khalil) is currently in a relationship with Billy Abbott (Jason Thompson), he isn't the first Genoa City man she fell for. One of Lily's first significant long-term relationships (and ultimately marriage) on "The Young and the Restless" was with Australian heartthrob Cane Ashby (Daniel Goddard). While Lily had previous romantic partners before Cane, he was the first one that felt like she might spend the rest of her life with (via Soap Central).
Per Soap Hub, however, their relationship was plagued with problems from the beginning, so it's not astonishing that they crashed and burned. There are many factors that led to their divorce, but the stage was set early, with hints sprinkled everywhere that they wouldn't last. Cane's inability to remain truthful to Lily was one of their largest problems. At one point, Cane faked his death and left Lily to grieve for a husband she didn't lose. This was a pivotal point in their relationship, planting some of the first seeds of distrust. The lie almost led Lily back into the comforting arms of her ex Daniel Romalotti (Michael Graziadei).
Perhaps the largest bump in the road came following Cane's adulterous tryst with coworker Juliet Helton. One drunken night in Hong Kong became the catalyst, igniting the flames that eventually burned their marriage to the ground. They'd overcome many obstacles in the past, but in many ways this mistake was too difficult to move beyond, no matter how hard they tried (via Soaps). 
Cane's affair with Juliet led to an unexpected lovechild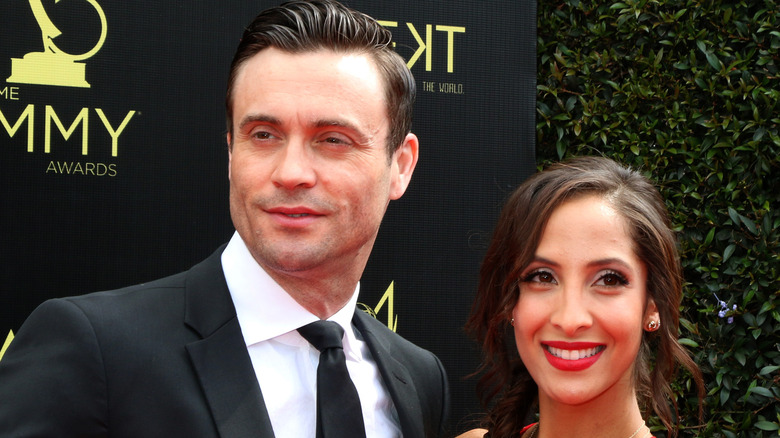 Kathy Hutchins/Shutterstock
Getting over Cane Ashby's affair would've been difficult for Lily Winters, but unfortunately for Cane, the sex was the least of their problems. Cane and Juliet's "encounter" produced more than a night of regrets, with their one night stand leaving Juliet pregnant. Raising a baby with another woman could've destroyed Cane and Lily's marriage, but an unanticipated tragedy occurred, making it nearly impossible for Lily to leave (via Soaps In Depth).
In a twist that rocked the foundation of Cane and Lily's marriage, Juliet passed away during childbirth, essentially forcing Cane to raise their son on his own. However, Lily decided to remain in her marriage, and she and Cane raised the baby together until another tragic moment struck their life. Amid the drama with Juliet and Cane's affair, it was exposed that Hilary Curtis (Mishael Morgan) was behind the sexual harassment lawsuit aimed at Cane. Lily already disliked Hilary for a plethora of reasons, but the lawsuit that happened to Cane fueled that existing fire (via Soap Central).
Per Michael Fairman TV, the tension between Hilary and Lily boiled over during Hilary's pregnancy, when Lily missed a red light and the two were involved in an automobile accident. The accident claimed the life of Hilary and her unborn child, with Lily's brother Devon Hamilton (Bryton James). Lily was sentenced to prison time for her role in the collision, putting both time and distance between her and Cane. 
Lily's new post-prison attitude sealed her marriage's fate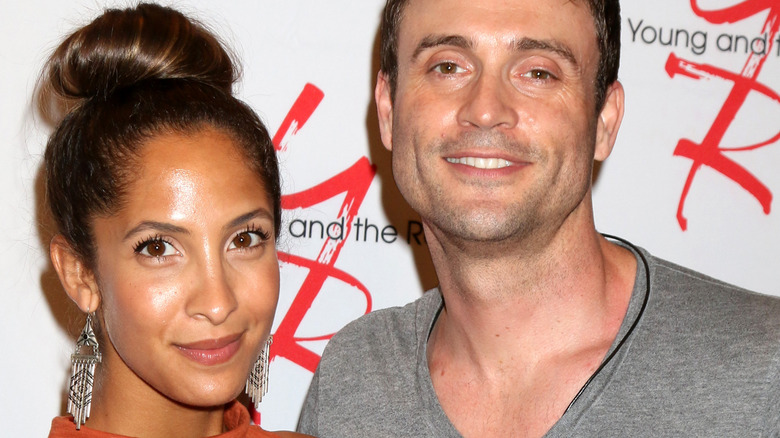 Kathy Hutchins/Shutterstock
Before getting out of prison, Lily Winters had a difficult time navigating being away from her family, while also receiving occasional visits from them. Lily took the initiative to remove herself from their lives almost entirely, transferring to a location much further away. Following Lily's release from prison, she had a new perspective, because prison created change inside of her. The experience was unlike anything she expected, and it led to her making some challenging judgment about the future of her marriage. Lily wanted a divorce from Cane Ashby after getting out of prison earlier than expected, leaving Genoa City for some time shortly after (via Soap Dirt).
Cane attempted to blame the accident and Lily's stint in prison for the dissolution of their marriage, but Lily believed it was their own actions that led to their undoing. All of the past misdeeds and unethical transgressions played a part in the downfall of their love story. Lily moved away from Genoa City to teach her former fellow inmates, and by the time she returned to town, Cane was already long gone (via Soaps).
These days, Lily is in a committed relationship with Cane's former rival Billy Abbott, but they too have many bumps in the road of their relationship, so perhaps they'll suffer the same fate as Cane and Lily. Even Christel Khalil herself has chimed in on the Billy vs. Cane debate.