The Subtle Fall Hair Trend That's Perfect If You Want A Hint Of Color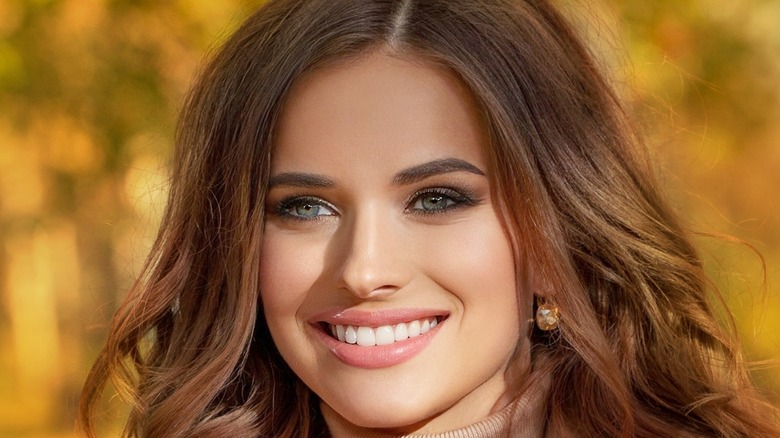 MillaF/Shutterstock
If you leaned into the summer hair trends of the year and cut curtain bangs, face-framing layers, or a textured bob, it's time to change things up yet again for the fall season. According to Allure, fall 2022 hairstyles bring back some iconic 90s trends, like an array of clips, pigtails, and skunk stripes to some newer styles like braided bobs, space buns, face-framing baby braids, and embracing your natural curls.
But the biggest trend for fall is all about color. Hair Advisor reported that bright, neon colors are super in trend this season — think pink, green, or red — along with super dark raven tones and ombre looks with babylights and money pieces. If you want to make a change but aren't ready to dye your hair neon, there is one trend that is perfect for those looking for a hint of color. Not only is this trend easy to achieve, but it's also a small change that can make a big impact on your look.
Try strawberry brunette hair this fall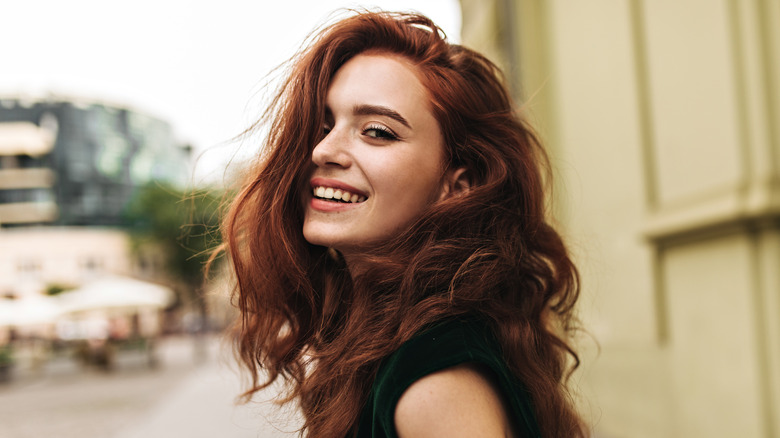 Look Studio/Shutterstock
You've likely heard of strawberry blonde hair. Strawberry blonde is a mix of red and blonde and can either have a red base or a blond base with the opposite color highlights. Most strawberry blonde hair you see is achieved by coloring as natural strawberry blonde hair is quite rare. But this year, the brunettes are the stand-out as darker hair is more in line with what's in style this season.
To spice up the darker look, experts recommend a darker spin on the strawberry blonde with a strawberry brunette shade, per Popsugar. In fact, after seeing celebrities like Kendall Jenner and Gigi Hadid sporting red tones in their hair, red shades may just be the ultimate color this fall. Lean into it without going overboard by adding red colors to your dark brown hair. And it doesn't have to be vibrant red — this fall is all about different red tones like cooper and burgundy, so it's a lot more subtle than you may imagine. To achieve this look, ask your stylist for a balayage, hair painting, or highlight depending on your desired look.