Here's How To Start A Career As A Wedding Planner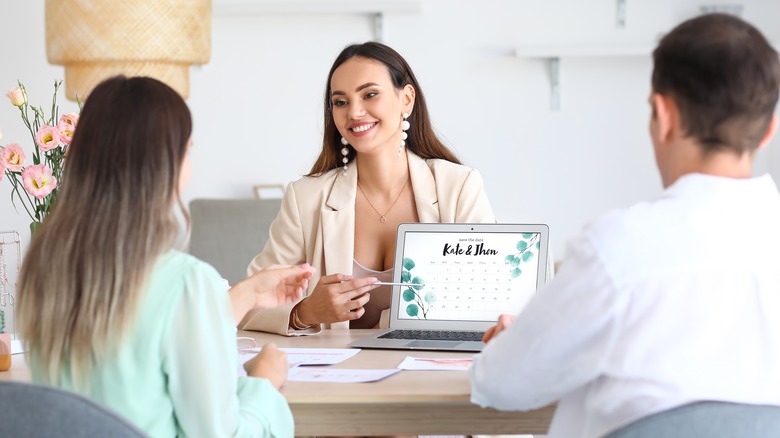 Pixel-Shot/Shutterstock
If you are looking for a career that is surrounded by happiness and love, you may want to consider doing something with weddings. While planning a wedding can be stressful and may even bring up negative emotions at times, the overall environment surrounding that big day is full of smiles, happy tears, and an overall sense of glee.
But loving weddings isn't the only requirement for becoming a wedding planner. According to Wedding Day Sparklers, a planner must have some innate skills in order to be truly successful. Organization is, of course, a top skill, but a planner must also have a good sense for budgeting and negotiating. A calm demeanor and a charming personality are icing on the (literal) cake and can go a long way in making your clients happy and, therefore, recommending you to others.
If you check off all of these boxes, you may be wondering how to start your career as a wedding planner. Here's how.
How to become a wedding planner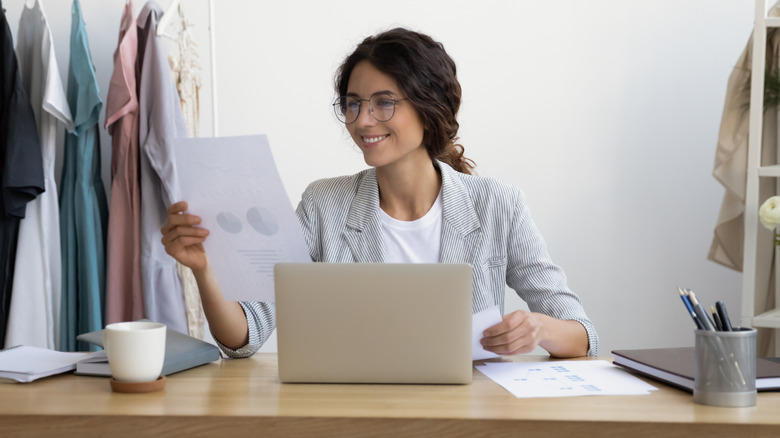 fizkes/Shutterstock
Technically, anyone can be a wedding planner -– but to be a successful wedding planner, you'll need to follow crucial steps before starting this as your career. According to How to Become, you'll want to either shadow another planner first or complete courses in planning (or both). If you plan to open your wedding planning business, you'll want to be sure you are well-versed in things like budgeting, billing, marketing, and public relations. Certain college courses will provide this for you and start you off on the right foot.
If you want to take your career a step further, consider getting certified. While this is not a requirement for wedding planners, it can help you not only look more professional to your clients but also be more prepared for anything that comes your way. You can get certified through the Association of Bridal Consultants, the American Association of Certified Wedding Planners and the Association of Certified Professional Wedding Consultants. But, according to Brides, the best thing you can do before becoming a wedding planner is getting hands-on experience from current experts in the field.
What you can expect when you become a wedding planner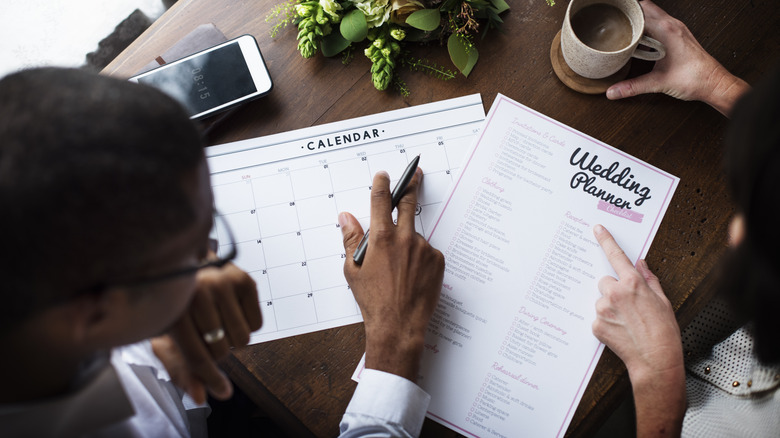 Rawpixel.com/Shutterstock
So you shadowed a few wedding planners, got certified, and mastered your budgeting and negotiating skills, but now what? Being a wedding planner is a fun, exciting job, but it can also be quite stressful. According to Investopedia, a wedding planner is responsible for every aspect of the wedding, from determining a budget (and sticking to it) to choosing the right vendors and setting a timeline for the day or weekend.
Some planners take things a step further. According to Wedding Wire, wedding planners have also become pros at creating wedding websites for their clients, planning the honeymoon, sending out your wedding invites (and tracking the responses), and even helping alleviate any family drama surrounding the wedding. Becoming a wedding planner can be tricky at first, but once you master your craft, you are headed towards a career that helps people live out their dreams for the most important day of their lives.