Days Of Our Lives Fantastic Friendships: Marcus Hunter And Steve Johnson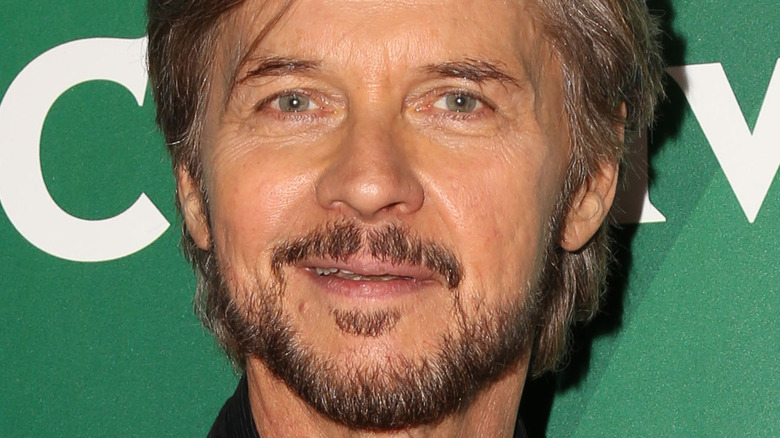 Kathy Hutchins/Shutterstock
"Days of Our Lives" may be known for creating some of the most iconic super couples in soap opera history. However, the show is also responsible for giving fans some epic and long-lasting friendships as well. There have been so many pairs of best friends for viewers to enjoy throughout the decades, and some of them have left some major marks on the sudser, per Soap Hub. Fans have seen co-workers turn into the best of friends, as was the case with Abe Carver (James Reynolds) and Roman Brady (Josh Taylor), who met while working together at the Salem P.D. In addition, family sometimes make the best friends, and Hope Williams Brady (Kristian Alfonso) and Jennifer Horton (Melissa Reeves, Cady McClain) have proven that time and time again with their sweet bond.
Nicole Walker (Arianne Zucker) and Chloe Lane (Nadia Bjorlin) also share a very close relationship, and the two were bonded together forever when Chloe became a surrogate for Nicole and gave birth to Nicole's daughter, Holly Jonas, per Fame 10. Chad DiMera (Billy Flynn) and Sonny Kiriakis (Zach Tinker) are also the best of friends, who have been there for each other through thick and thin.
However, one set of besties that are unforgettable to fans is Steve Johnson (Stephen Nichols) and Bo Brady (Peter Reckell). These two were definite partners in crime and even turned family when Steve married Bo's sister Kayla. Of course, fans may remember that Steve had another best friend named Marcus Hunter.
Steve and Marcus were raised in the same orphanage
"Days of Our Lives" fans first met the character of Marcus Hunter (Richard Biggs) in 1987. Marcus was revealed to be one of Steve Johnson's lifelong friends as the two met when they were children growing up in the same orphanage (via Soap Central). As an adult, Steve brought Marcus to Salem to help him, and the doctor began working as a plastic surgeon at Salem University Hospital. During this time, Marcus was very curious about his parentage and wanted to know any and everything about his past and his biological family. Of course, Marcus turned to his buddy Steve to help him search, as well as his friend and fellow doctor Gail Carson. The three traveled to South Carolina looking for answers, where Marcus was warned to stop looking into his past, per Soaps in Depth.
Eventually, they returned home to Salem, and Marcus helped Steve when his longtime friend needed reconstructive surgery so that he could be fitted for a prosthetic. Marcus later began dating Faith Taylor, but her father Saul didn't approve of his daughter dating a Black man who didn't share their religious beliefs, and the pair ultimately split. After a blow to the head, Marcus remembered that his parents were killed when Saul blew up a church.
While in Salem, Marcus also had to deal with the death of his best friend, Steve — although "Days of Our Lives" viewers knew that he wasn't dead at all.
Marcus' daughter Jada Hunter is now in Salem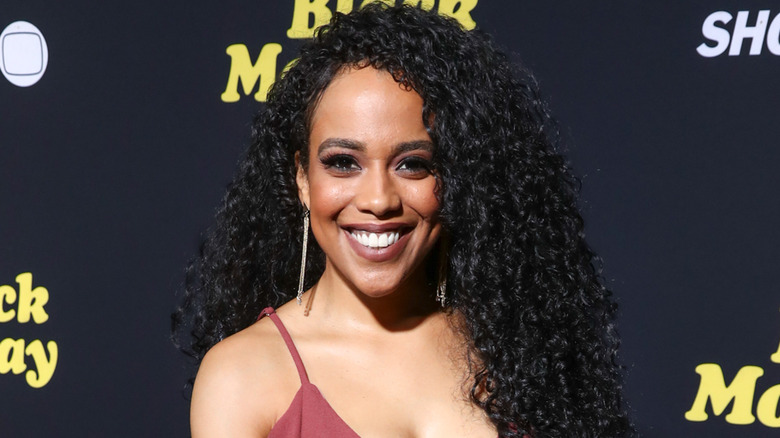 Rich Fury/Getty Images
Years after Steve Johnson's presumed death, Marcus Hunter continued living and working in Salem. While spending time with his late best friend's widow, Kayla Brady (Mary Beth Evans), Marcus began having feelings for her. Marcus eventually admitted his feelings to Kayla. However, she didn't reciprocate his love as she had already begun a strange romance with Shane Donovan. Marcus then decided it was time for him to move on and he left Salem (via Soaps in Depth).
However, Marcus hasn't been forgotten. In 2022, the character's life was remembered in Salem when his daughter, Jada Hunter (Elia Cantu), came to town and got a job at the police department. Of course, Jada and Steve met to reminisce about her father in some touching scenes that were sure to leave longtime "Days of Our Lives" viewers in their feels, per Soaps.
In addition to Johnson and Marcus' on-screen friendship, it seems that Stephen Nichols and Richard Biggs were also friends off-screen. In July 2022, Nichols shared a touching Instagram tribute to Biggs, who died from a heart condition in 2004. "This man, Rick Biggs, who was as much a part of Steve and Kayla's wedding as anyone, is sorely missed. Rick was a great guy and an Ohio boy like myself. We loved our work together as best friends from our orphanage days," Nichols captioned a video of himself and Biggs, entertaining fans with the classic throwback.