Fans Told The List Which Luxury Makeup Brand Is Worth The Price - Exclusive Survey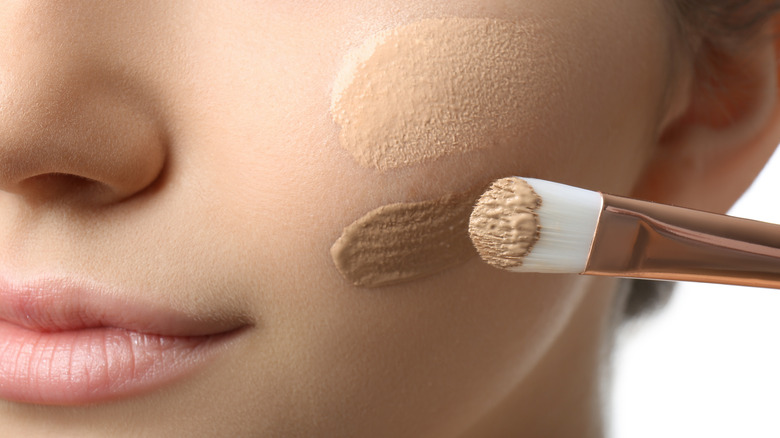 New Africa/Shutterstock
From the lip pigments and dark eyeliners worn by ancient Egyptians to the powdered faces and painted cheeks of the Renaissance era, makeup has been around for centuries. But the cosmetics we know and love today didn't hit the mainstream until the 1920s when women began celebrating makeup trends that were once seen as "vulgar," per Britannica. According to WebMD, women would put themselves in harm's way in the name of beauty, as many early makeup products were homemade and mixed with toxic chemicals that were seriously dangerous. Luckily, the makeup industry stepped in and put strict health standards in place — and thankfully, we don't have to make our own foundation anymore.
These days, our biggest worry when it comes to makeup is which brand to buy from. With so many products and makeup brands on the shelves, navigating the modern world of cosmetics can be a bit overwhelming. Of course, we all want the best quality makeup products, but high-end makeup can be so expensive. The price tag alone sends plenty of shoppers back to the cosmetics aisle of their local drugstore. But when it comes to makeup products, you get what you pay for. When you find the right high-end brand to invest in, the quality and long-lasting results really justify the price.
To find out which luxury makeup brands are worth the money, The List conducted a survey asking 600 people, "Which luxury makeup brand is worth the price?"
From primer to lip liner, this top rated makeup brand has it all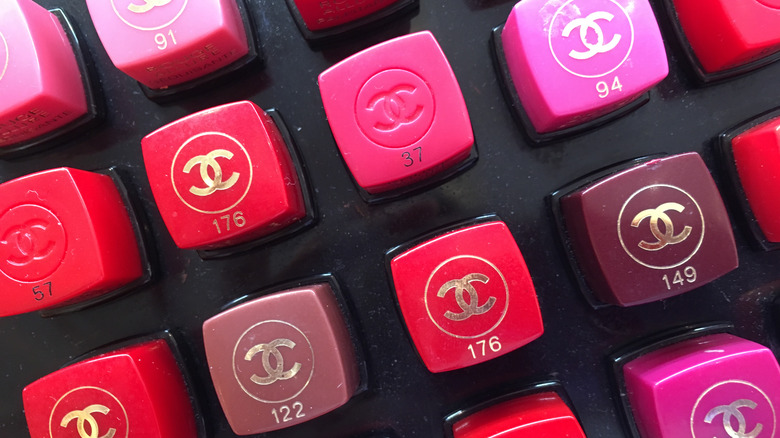 JJava Designs/Shutterstock
According to The List's survey, the luxury makeup brand that is totally worth the price is Chanel. With 30.83% of the vote, this high-end brand has been turning out beloved designer products since Coco Chanel opened her first boutique in 1912 (via Chanel). The company launched its first makeup collection in 1924, after the roaring success of its iconic perfume, Chanel No. 5. For almost one hundred years, Chanel has been the go-to brand for high-quality makeup that makes you look and feel fabulous.
In second place with 24.17% is another luxury brand that has been getting it right for years: Dior. The French company began back in 1947 when Christian Dior emerged on the fashion scene and instantly became an icon, per InStyle. The brand entered the world of makeup in 1953 when it released "Rogue Dior," a line of eight lipsticks in various shades of red (via WWD). Seeing great success, the brand grew its line of cosmetics until it became the high-end sensation we know and love today.
More luxury makeup brands that shoppers are willing to pay the big bucks for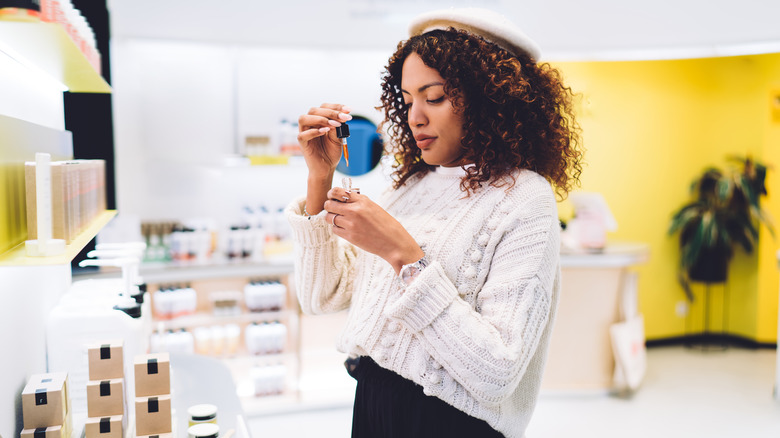 GaudiLab/Shutterstock
While these makeup brands didn't make number one, fans still swear that their products are absolutely worth the price. Armani received 15.83% of the vote in The List's survey. The Italian luxury brand, named after its founder, designer Giorgio Armani, came on the scene in 1975. According to Martin Roll, "the brand is built on three pillars: class, quality, and exclusivity." While a tube of Armani lipstick will run you close to $40, the high quality of their products is undeniable.
Meanwhile, Gucci earned 13.5% of the vote. According to InStyle, Gucci was founded in 1921 in Florence, Italy. Founder Guccio Gucci was inspired by the glamour and style of leather goods and luxurious items he saw while traveling — but it wasn't until the 1980s that the well-known handbag company entered the world of cosmetics.
9.5% of voters said their favorite brand is the newcomer on the makeup scene, Charlotte Tilbury. Founded in 2013, Charlotte Tilbury has quickly climbed the ranks of luxury makeup brands, with celebrities like Kim Kardashian and Nicole Kidman swearing by her expert technique (via Buro). Another 6.17% of voters opted for Tom Ford's collection of beauty products, which has become known as a prominent luxury brand that fans can't get enough of.