The Real Reason High-End Makeup Is So Expensive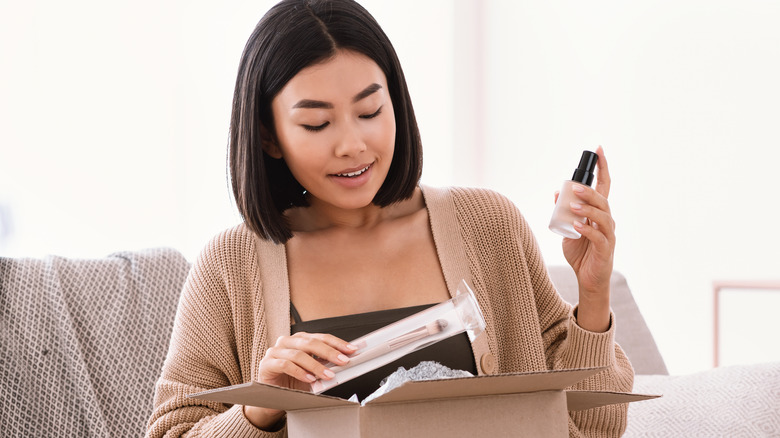 Prostock-studio/Shutterstock
When it comes to making any beauty purchase, you have to consider a number of factors. The foundation of every beauty decision made inevitably ends up being the cost. Can you get a more affordable option? Is this worth the money? Are you getting what you paid for? What is the value for the money? Does that drugstore option have the same results at a fraction of the cost? Are you overpaying?
These questions flood our minds, and while quality is key and brand loyalty plays a huge part, the price of a beauty product can end up being the make-or-break behind your decision. Some choose to solely rely on the logic of 'if it costs more it must be better', while others operate along the basis of 'cheaper products work just the same'. Whenever it comes time to tackle a new purchase and you find yourself desperately wanting that new bougie lipstick but are struggling to justify the price point, you end up pondering the age-old question — why is high-end makeup so expensive?
High-end makeups' higher prices have nothing to do with the quality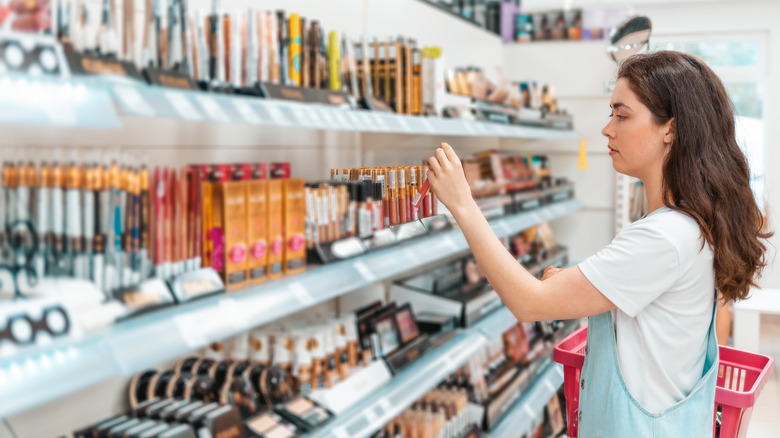 STEKLO/Shutterstock
High-end versus drugstore makeup is a debate that leaves most beauty fans split. Some beauty lovers choose to spend their life avoiding the higher price points while others stick to them exclusively. Everyone has fallen victim at one point or another into believing that the higher the price, the better the results. But, that couldn't be further from the truth. Cosmetic chemist Randy Schuller explained to Quartz that the actual ingredients only equate to about 15% of the cost of products, because of this, "price does not really correlate to quality when it comes to cosmetic products."
So why are the prices so high? As you may have suspected, you're really paying for the prestige of it all. It's the luxe beautiful packaging, the brand name, and the fanciness implied that you're really paying for (via Refinery29). High-end makeup is only doing as successfully as it is because people continue to buy it. A vast majority of people choose to indulge rather than pinch some coins (via Stylecaster).
When it comes down to it, the truth is that in today's beauty market, drugstore products are actually providing the same (if not better) quality at a fraction of the price. Bustle beauty even did a side-by-side comparison of every step to prove there really isn't a difference. At the end of the day, what beauty products you choose to buy is entirely your choice.