Joanna Gaines Gets Candid About Being Bullied Throughout Her Childhood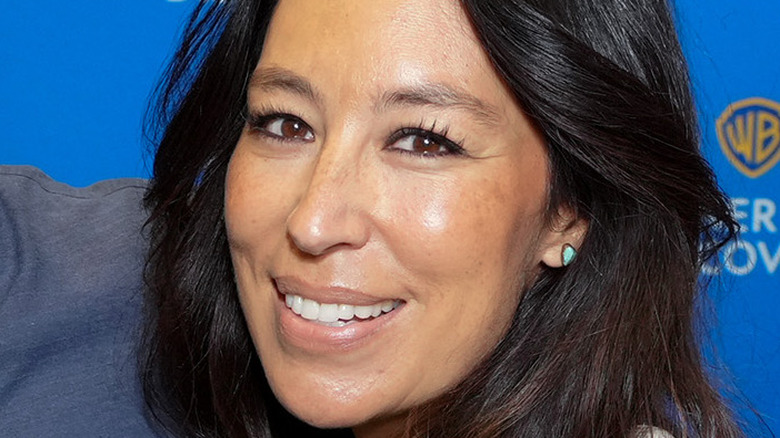 Kevin Mazur/Getty Images
If you've watched HGTV at all within the past decade, you probably know Joanna Gaines. She and her husband, Chip, are the stars of the hit TV show "Fixer Upper." What began as a house flipping show exploded into a home decor line, a bakery, and even its own streaming network. Basically, the Gaines empire is going strong, and for good reason. People love Chip and Joanna. Marketing expert Yajin Wang says their lifestyle and products create the perfect storm.
"The audience really loves their personalities, their life, and that's why they have a following," Wang told Smith Brian Trust. "Viewers connect with their traditional family values, their support for each other, their interactions with their children. They portray this image of a loving couple who are just like your neighbors on their show, their Instagram feed and all social media. That's what sells."
Unfortunately, life hasn't all been magnolias for our favorite home decor maven.
Joanna Gaines reveals she was bullied for her heritage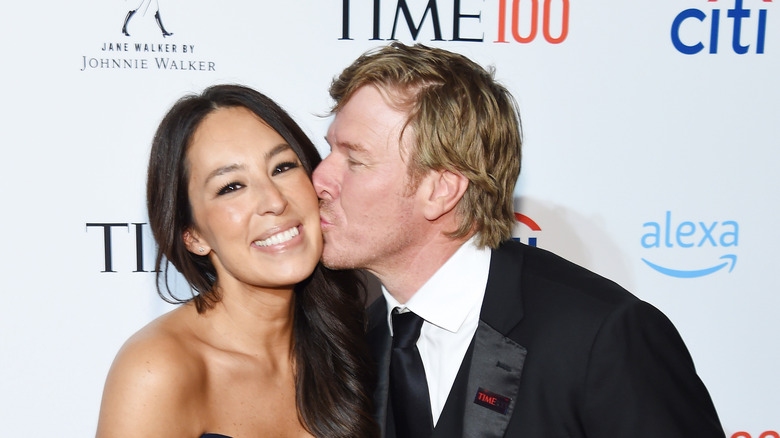 Larry Busacca/Getty Images
In an interview with Darling, Joanna Gaines revealed that she was bullied throughout her life (via PopSugar).
"If you haven't heard my story, my mom is full Korean and my dad is Caucasian," said Gaines. "Kids in kindergarten would make fun of me for being Asian and when you're that age you don't know really how to process that; the way you take that is, 'who I am isn't good enough.'"
In a recent interview, People shared that Gaines and her siblings were "the only Asians at her school" and that she was bullied for bringing Asian dishes to lunch. "I realized if this isn't accepted, maybe I need to hide it and play more into the other side of who I am," said Gaines.
There were times in high school when Gaines ate lunch in the bathroom stall rather than face her jeering classmates. Thankfully, she has turned her hardship into a mission for others.
Joanna Gaines' past affects everything in her life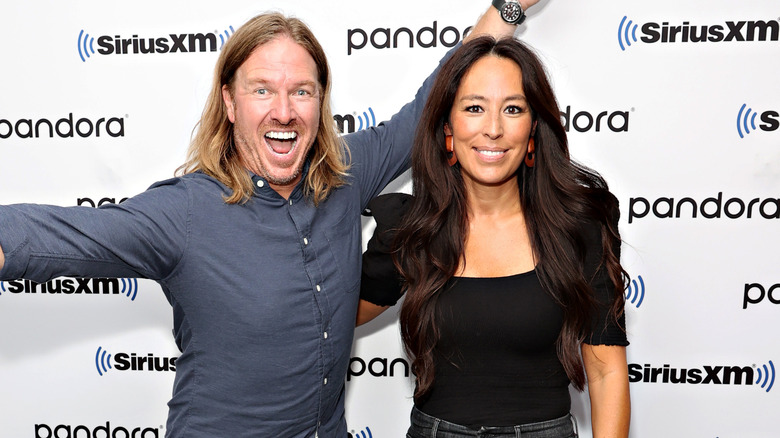 Cindy Ord/Getty Images
As an adult, Joanna Gaines got perspective on her past. "I discovered that my purpose was to help people who are insecure because I didn't like the way it made me feel, in that stall; that's not who I am," said Gaines (via PopSugar). "And so I knew that from that place of pain there was going to be a place to reach others, because I had actually lived in that place; I had felt that pain myself."
Her mission is clear in her business. Chip Gaines wrote about the "Magnolia Manifesto," a baseline for the brand. The mission? Choose kindness, always. Joanna has established an entire brand on kindness, inclusivity, and working with others. Obviously, it's gone over pretty well.
Just as Wang said, people are drawn to the wholesome realness of the Gaines family. The couple has even opened up about their marital troubles and even the truth about their children. Their openness and kindness can be an inspiration to anyone.