Joanna Gaines Gets Candid About Past Marital Troubles With Chip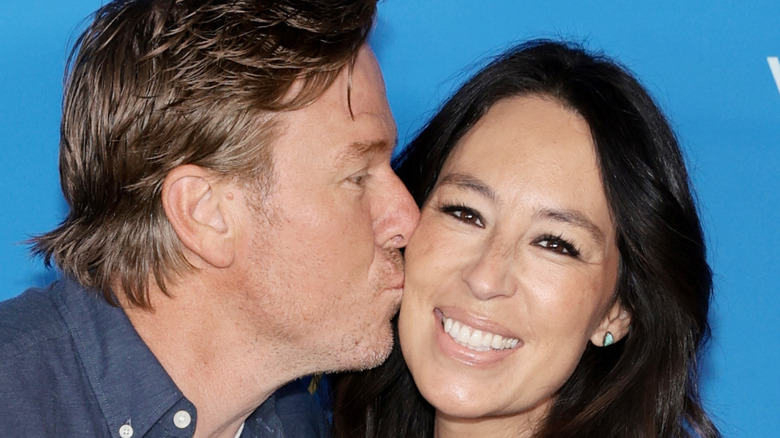 Dimitrios Kambouris/Getty Images
What's the only thing better than one celebrity? Two! From Brangelina's (Brad Pitt and Angelina Jolie) devastating breakup in 2016 to Bennifer (Ben Affleck and Jennifer Lopez) finally tying the knot in 2022, we love to follow a celebrity couple's journey. While some celebrities find their other half at the height of their careers, others find the spotlight together, like HGTV's Chip and Joanna Gaines. The couple is famous for their house flips and keen eye for interior design: Joanna is the designer extraordinaire, and her husband Chip helps her visions come to life with his craftsmanship and entrepreneurial spirit (via Magnolia).
The "Fixer Upper" co-stars were married back in 2003, and soon after started their first small business together in Waco, Texas (via Brides). Through all their massive success, the couple has remained family oriented, raising five children while growing their design empire. But life hasn't always been smooth sailing for the Gaines family: just like any other couple, Chip and Joanna have seen their fair share of relationship-testing hurdles.
Their 20 year relationship has gone through some rough patches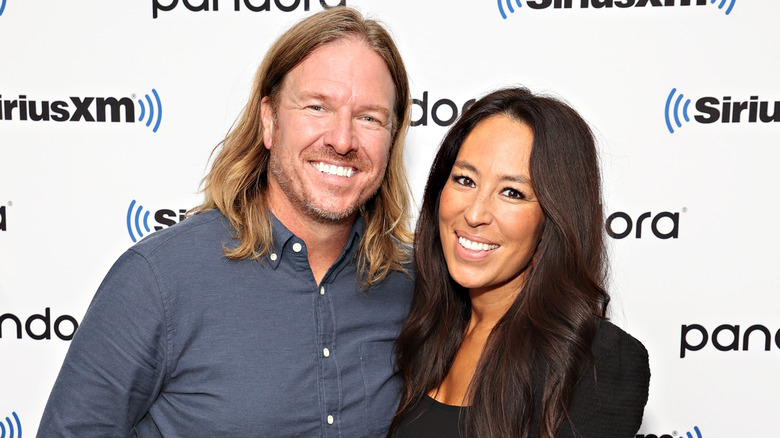 Cindy Ord/Getty Images
In the latest edition of her magazine Magnolia Journal, Joanna Gaines gets real about her and Chip's relationship, reminding us that even celebrity couples experience serious heartbreak. Per Daily Mail, Gaines writes, "In our 20 years of marriage, Chip and I have experienced a little bit of all of it...Times when all hope felt lost and circumstances were out of our control. When all I could think to do was lay face down on the floor in surrender." The fall issue of Magnolia Journal published Friday, August 12th, details the struggles she and Chip have endured together, including the loss of a loved one, financial troubles, the ends of friendships, and even watching their six kids grow up.
But through it all, Chip and Joanna have remained strong, building on their success both in business and in life. Their decision to start their own network, Magnolia Network, brought even more new adventures to the Gaines family. When it comes to the couple's relationship, Chip Gaines said it best in the summer 2021 issue of Magnolia Journal. He wrote, "Honoring Jo, being a good dad, my faith, trying to do what's right even when it's not easy, building something that helps other people. Those are commitments I've made that I won't compromise. My non-negotiables."