How The November 8 Full Moon Lunar Eclipse Will Affect You If You're A Pisces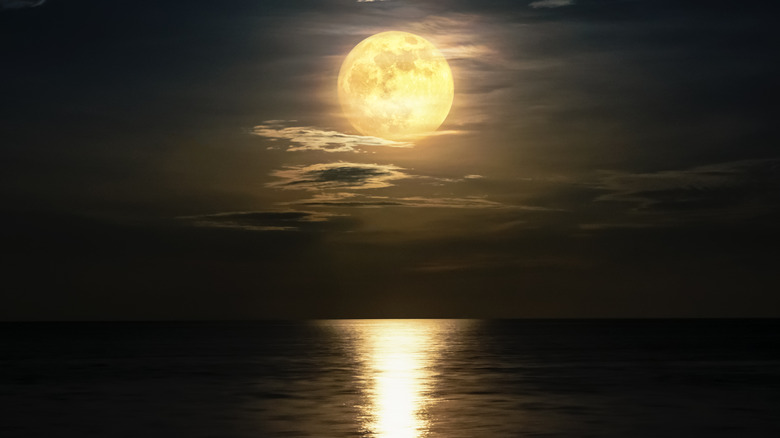 Yongkiet Jitwattanatam/Shutterstock
Eclipse season is in full swing, and just days after the Scorpio new moon and partial solar eclipse, the November 8 full moon brings with it a total lunar eclipse. This lunation comes in the sign of Taurus and has the power to really shake things up, per the New York Post. The outlet explains that the lunation will mark "the most intense days of the year," which could impact things on a global scale as well as bring a lot of emotional activity and news into our lives, and suggests that members of the zodiac lay low during this time.
Woman & Home notes that eclipses are known for bringing things to light and igniting change, even when we're not ready for it. This month's full moon and eclipse has the potential to be one of the most chaotic, so expect the unexpected. "It can be kind of exciting, but those who are holding on tightly to their current circumstances, it can be a challenge," an astrologer named Noush tells My Imperfect Life. "Try not to hold onto people, jobs, situations you've intuitively outlived."
If you were born under the sign of Pisces, it appears that communication will be key during the lunation.
Pisces should examine their relationships during the full moon and eclipse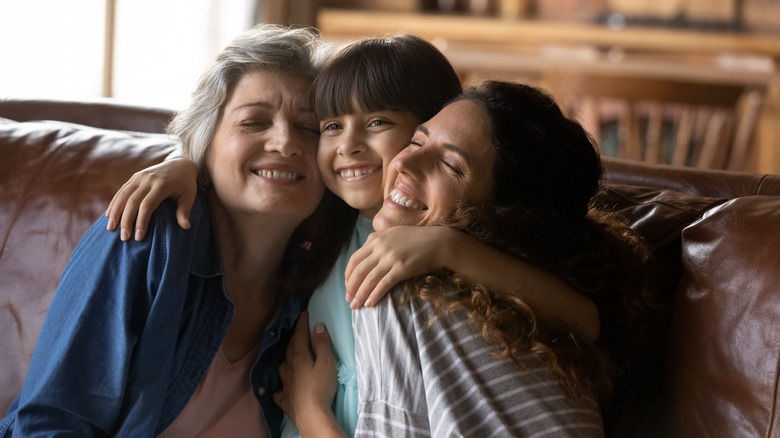 fizkes/Shutterstock
If you're a Pisces (born between February 19 and March 20), the full moon and lunar eclipse on November 8 will light up your third house of communication. According to Yahoo!, full moons and lunar eclipse encourage members of the zodiac to examine their emotions, look inward and address any pain for deep feelings that haunt them. It's time to come to terms with whatever you've been pushing down and start anew following the lunation. Although you may feel misunderstood at times, speaking up (whether internally or out loud) will help you navigate your emotional journey.
Elite Daily notes that the full moon and eclipse may force Pisces to look in detail at their relationships with those close to them. Perhaps you've been having issues with a family member or co-worker that need to be resolved during this time. In addition, your social circle may need a bit of tweaking. If you have a so-called friend that you believe to be toxic or having a negative impact on your life, it could be the ideal time to cut ties with the person for your own well-being and mental health.
Pisces need to focus on themselves during November's full moon and lunar eclipse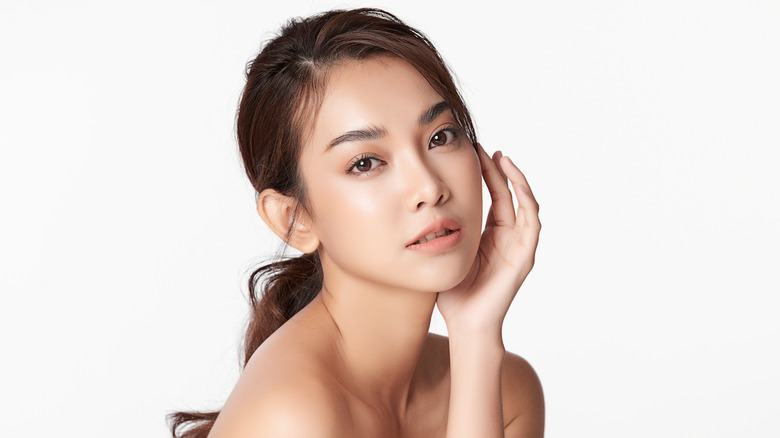 Kitthanes/Shutterstock
November's full moon is also a chance for Pisces to pull the focus from others and look to make themselves happy, per Woman & Home. Even though the lunation may have you wanting to stay home with the covers over your head, reaching out to someone you know will brighten your mood could be beneficial during this time. It's time to focus on your own happiness and do the things that you love with the people who make you feel good about yourself.
My Imperfect Life notes that doing what's best for your own life doesn't make you selfish. Instead, you're creating a life that you'll be excited about and happy to live in each day. "The full moon is calling you to start putting yourself first again," astrologer Patrick Price tells the outlet. "You have spent a lot of time this year encouraging others to be their best selves, but in the course of that, you may be feeling quite a burnout."
It appears that although the full moon and eclipse on November 8 could be a chaotic time for Pisces, the water sign will be able to get through the lunation relatively unharmed. By focusing on self-care and loving themselves, Pisces will come out the other side feeling good about life and their future.