Barbie's Influence On 2022 Beauty Continues With A Trending Hairstyle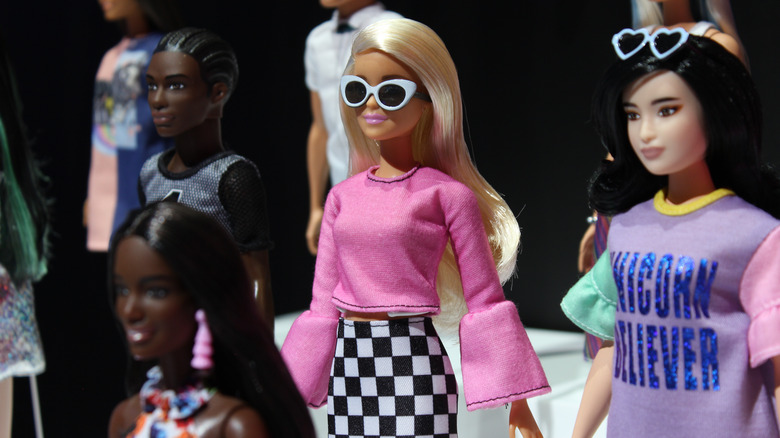 Sean P. Aune/Shutterstock
Barbie becoming 2022's biggest influencer may not have been on anyone's bingo card, but the iconic doll has made a huge comeback. Since news of the live-action "Barbie" film dropped, Barbiecore clothes and accessories have taken over TikTok's For You page. At the time of writing, the "barbiecore" hashtag alone has racked up over 137 million views.
Margot Robbie's cowgirl Barbie look (complete with matching hot pink bell bottoms and vest) was the fashion hero of the summer. Robbie's in-character costume was both on the nose, and unexpectedly trendy, TMZ reported. The "I, Tonya" star's neon roller skating couples costume with co-star Ryan Gosling was equally iconic, per Page Six. 
Part of the beloved doll's staying power is a nostalgia for simpler times. Her easily manipulated hairstyles were also a bonus. In a September 2017 Instagram post, Mattel's official account revealed that their "Totally Hair" Barbie from 1992 was one of their most popular dolls. Five years later, there is a resurgence of the retro doll, per lifestyle site She Knows. 
Barbie has always been the ultimate icon. It's only right that one of her more popular hairstyles has been sweeping social media.
Long live the Barbie ponytail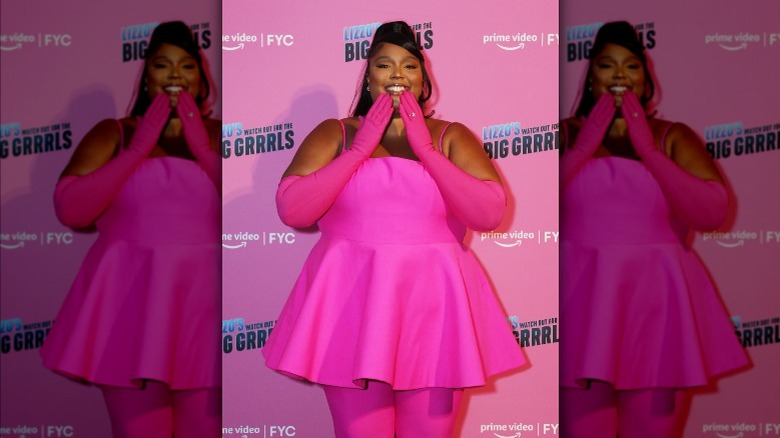 Anna Webber/Getty Images
In 2019, Harper's Bazaar named Barbie's gravity defying ponytail the "chicest" hairstyle of the year. Fast forward three years later, the iconic updo is making waves again. Some of the biggest style starts are falling for Barbie's high ponytail, and it's easy to see why. 
In June 2022, musical goddess Lizzo fully embraced her Barbie era at an Emmy Award consideration event for her reality series "Watch Out for the Big Grrrls," per PopSugar. Lizzo, who has gone through a stunning transformation, charmed everyone in her hot pink mini dress and had her playful hairstyle on full display. Ariana Grande, the queen of ponytails, made this beauty trend part of her aesthetic long ago, per UK lifestyle site Stylist. But the high ponytail is experiencing a revival.
An added bonus is that this Barbie-inspired hairstyle looks great on everyone. According to Allure, celebrity hairstylist Shelby Swain pinned Lizzo's long bangs to the side, while brushing her edges on the opposite end. For volume, Swain created a bump by securing her ponytail with her own hair in lieu of a hair tie. The hair expert then added a 1960's flare to Lizzo's high ponytail by curling the ends.