Lush's Newest Collection Is A Luscious Ode To Stranger Things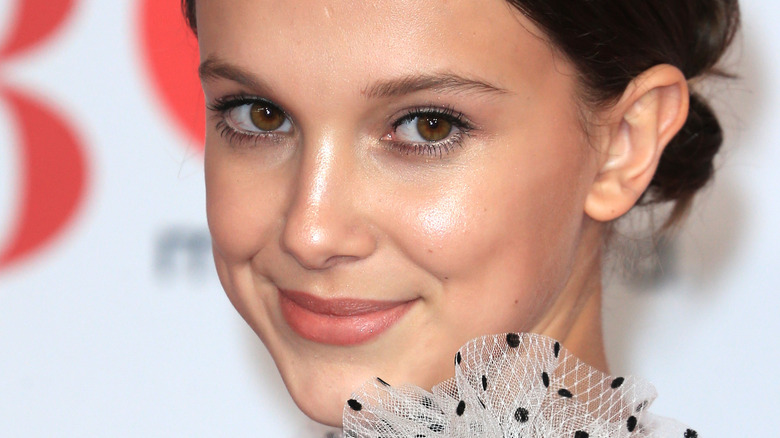 Fred Duval/Shutterstock
"Stranger Things" has become a worldwide phenomenon. The Netflix series has become so popular that "Stranger Things" managed to bring back some of the biggest '80s trends. Season 4 of "Stranger Things" even reached a whole new level of fandom, racking up 1.33 billion hours viewed in its first 28 days on Netflix — the most ever for an English-language show on the streaming service, per Deadline. The season introduced viewers to Eddie Munson (Joseph Quinn) and the Hellfire Club, a group of high schoolers obsessed with Dungeons & Dragons. And as the kids of Hawkins — including Dustin, Steve, Max, Nancy, and Lucas — get sucked back into battling the Upside Down, Eddie becomes an unlikely hero. 
"Eddie is a non-conformist and he is a metalhead and kind of the antithesis of everything that is deemed 'cool' in this kind of American high school," Quinn told UPI. "I don't know if it's his outsider status because a lot of people seem to be on the margins of the social elite. I don't know what people have connected to him through, but I'm glad that they found something."
In fact, the character — and his club — proved so popular that Netflix launched a full line of Hellfire Club merchandise. And now, Lush Cosmetics — known for its selection of bath bombs — is releasing new products inspired by "Stranger Things" and named after the Hellfire Club.
Lush is releasing two new bath bombs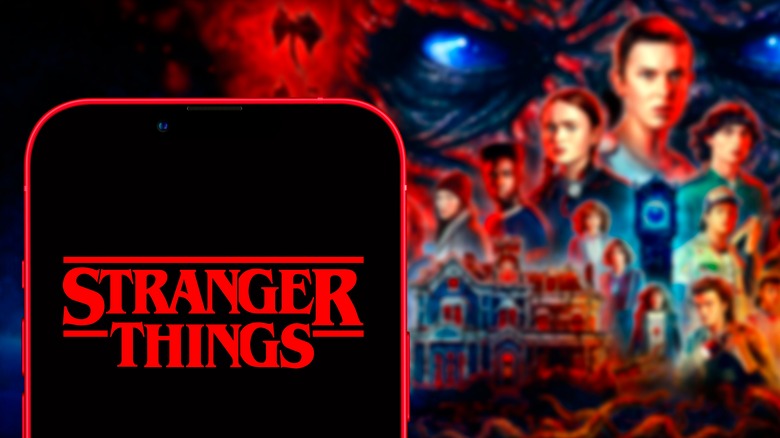 DANIEL CONSTANTE/Shutterstock
Lush is collaborating with "Stranger Things" to launch two new bath bombs called The Hellfire Bathing Duo. The first bath bomb, the D8, is "a 3D replica of the eight-sided dice used by the Hellfire Club to play Dungeons & Dragons," per a Lush announcement. Instead of numbers one through eight, it will feature numbers important to the show and Lush, including the number 11 (of course!). Once the bomb is placed in warm water, "waves of peppermint unfurl" as well as the scent of Lush fan-favorite Intergalactic.
The second bath bomb – The Rift — looks just like the rift or Mothergate from the series (per PopSugar). It's all black but appears "to split on the surface to unveil a fury of red and orange fire bubbling beneath the surface." This is similar to when the gate to the Upside Down starts to open, but this time, it releases a spicy and warm scent. In addition to the bath bombs, the company is releasing two collectible playing cards featuring the two new products as well.
"As inventors of the bath bomb, we'd love for this collaboration to provide a moment of escapism with a bathing experience full of fun and surprise," explained Melody Morton, Concepts Creative Director at Lush. "When things feel strange, there's no shame in running a bath."
The limited edition set will retail for $20 and launch on November 6 on the Lush website, but anyone with the Lush app can get it on November 5.