How The November 8 Full Moon Lunar Eclipse Will Affect You If You're A Sagittarius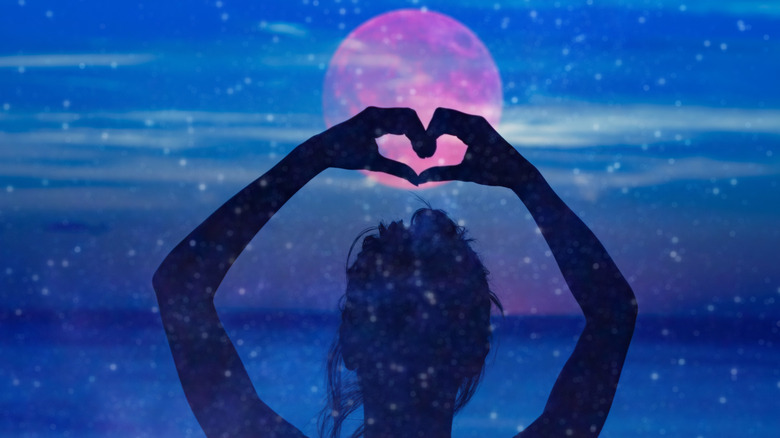 M-gucci/Getty Images
The full moon on November 8 also brings with it a total lunar eclipse. This lunation marks the final eclipse of the year but is set to bring about great change, reveal secrets, and unfortunately has the possibility of sending some members of the zodiac into a highly emotional state, per Bustle. The full moon — which lands in the sign of Taurus — has been dubbed The Beaver Moon due to the time of year when beavers usually burrow into their lodges and prepare for the winter months (via Farmer's Almanac). "During lunar eclipses, we are encouraged to let go of whatever is no longer serving the soul. This is the time to release, purge, and say goodbye," astrologer Desiree Roby Antila tells Bustle, noting that it's the perfect time to center yourself, meditate, and reflect on the things that you want to let go of moving forward.
According to StyleCaster, there are many ways to work with the chaotic energy from November's full moon and eclipse. The outlet suggests setting intentions and lighting a candle while focusing on your goals, as well as cleaning your house with your favorite spiritual cleanser such as white sage. Meditation is also a great way to keep yourself collected and focused during the lunation.
If you're a Sagittarius, your daily routines may be uprooted by the full moon and eclipse.
Sagittarius may need to shake things up during the full moon and eclipse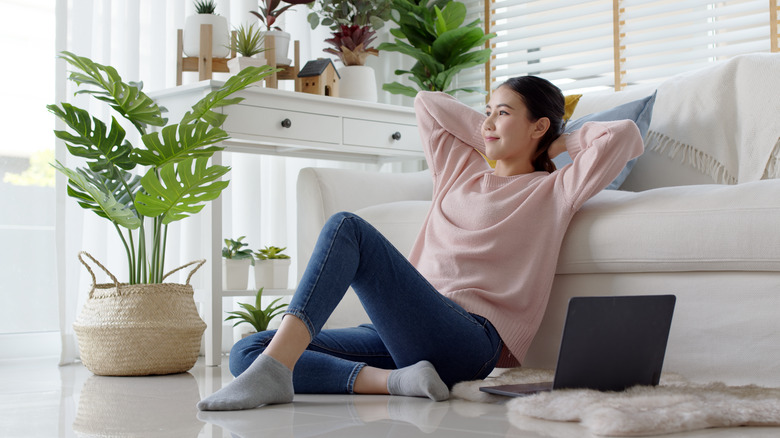 Chaay_Tee/Shutterstock
If you were born under the sign of Sagittarius (November 22 to December 21), the full moon and eclipse on November 8 might throw a wrench into your daily routine (via Bustle). Be prepared for scheduling conflicts left and right, and consider taking things slow and easy during the lunation to help combat any major shakeups. In addition, because your routines will be in flux during the lunation, it may be time to revamp your daily tasks and create a more productive or healthy routine that fits better into your busy life, and offers time for relaxation and self-care, too. With the holidays coming up, everyone can use a little more rest and fun, so tweak your schedule to ensure that you're balancing work and life to the fullest.
According to Mind Body Green, November's full moon falls into Sag's fifth house of romance, creativity, family, and fun. So if you feel yourself wanting to get romantic, go with it. Perhaps you can surprise your partner with a sweet gift or date night, or even take the plunge and talk to the cutie at the bar when you're out with your friends. "Assertion is a theme for Sagittarians while Jupiter is in Aries," Kayse Budd tells the outlet. "Consider offering something of public benefit or service to your community — that's a great moon-congruent way for your assertive energy to manifest," she adds.
It's time for a change, Sagittarians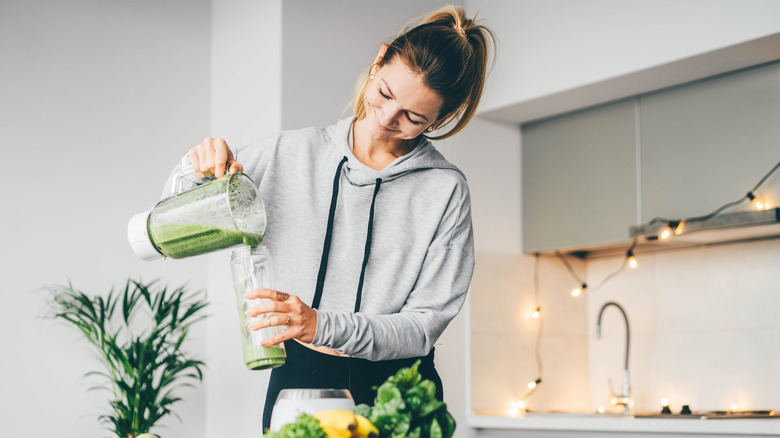 Mariia Korneeva/Shutterstock
Woman and Home reveals that Sagittarius may be feeling a bit overwhelmed during the November 8 full moon and eclipse. The fire sign may feel like their plate is a bit too full, which means it's time to cut some things. Set boundaries and let people know what you can and are willing to do, and don't be afraid to say no when you're simply too busy. Cosmopolitan notes that the lunation is also an important time for Sagittarians to take care of their body and focus on their health. Be kind to yourself and do things you enjoy while recharging your physical and mental batteries.
My Imperfect Life claims that this lunation is the ideal time for Sagittarius to start on a new path. Whether that be fitness and health, a new career, starting a family, moving, or more. The full moon will offer you the inspiration to make those changes that you've been wanting but have been too afraid to go for. "Starting a new journey is always exciting, but be careful not to be reckless when doing so. This may feel opposed to using your spontaneity, but you can be spontaneous and still calculated, even though you are listening to your inner emotions," astrologer Patrick Price tells the outlet.
It appears that Sagittarius will have plenty to think about during the full moon and eclipse, and that big things may be in store for the sign.