Why The Midterm Elections Are Pivotal In The Fight For Trans Rights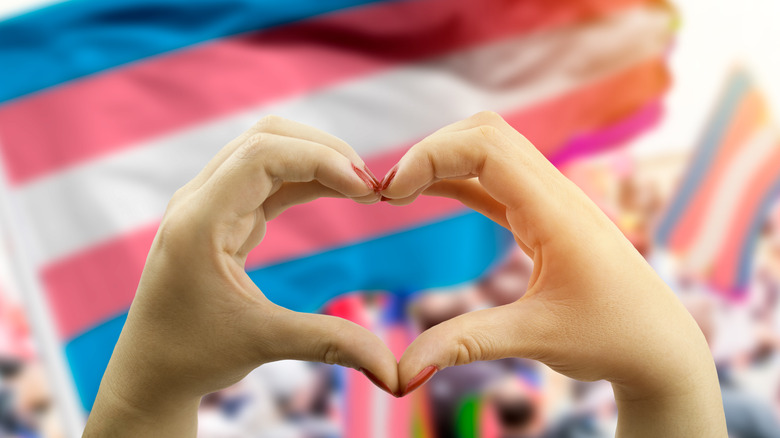 Cunaplus_m.faba/Getty Images
The 2022 midterm elections are expected to see high voter turnout, thanks to issues such as inflation and the economy weighing heavily on Americans' minds. An ABC News/Washington Post poll showed that 66% of respondents believe this is more important than past midterm elections, and with hot-button topics such as reproductive and LGBTQ+ rights on the line, enthusiasm for voting "is at an all-time high," per NBC News. 
In fact, GLAAD reports that LGBTQ+ voter participation is at record levels after the 2020 election when 93% of registered LGBTQ voters showed up at polls to cast their votes — notably, 25% did so for the first time. Trans and gender-affirming debates have been in the news a lot in recent years. As Glamour reported, "Harry Potter" author J.K. Rowling ignited major controversy in 2020 when she tweeted a series of offensive comments about transgender people. 
The author has doubled down on her stance in the years since. The Advocate reports 2021 was also the most violent and dangerous year on record for those in the transgender community, with 57 trans Americans killed in hate crimes across the country. Put simply, the midterms are crucial, particularly considering the raft of anti-trans laws sweeping the nation. 
Several politicians have targeted trans people in their campaigns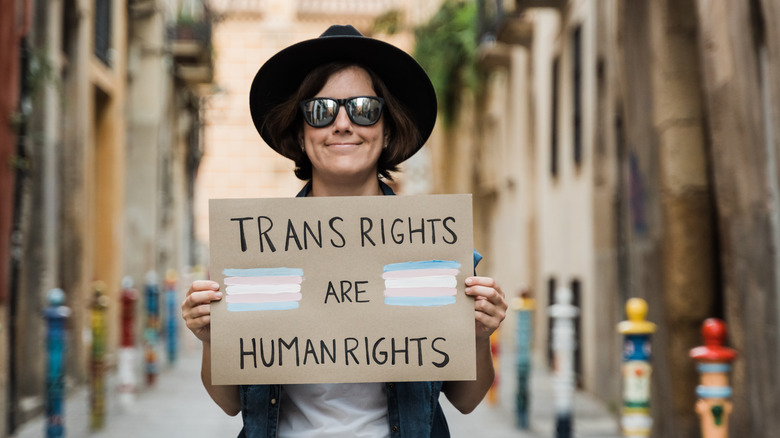 Vanessa Nunes/Getty Images
According to Thrillist, the 2022 midterms are especially important for the LGBTQ+ community because more than 290 bills targetting their rights have been introduced at both state and federal levels over the past two years alone. The Nation reports that House Bill 6454 in Michigan, for instance, aims to make gender-affirming healthcare for minors a crime punishable by life in prison, and its passage is likely if Republican nominee Tudor Dixon unseats Democratic Governor Gretchen Whitmer. 
Meanwhile, other states have pending legislation that bans transgender athletes from playing on sports teams, imposes strict bathroom policies, and prohibits gender-affirming healthcare (per VICE). Several political ads openly include anti-trans rhetoric, and according to VICE, Republican candidates have spent a minimum of $50 million on election ads that target trans youth. For example, Florida Republican Sen. Marco Rubio ran a TV spot warning: "The radical left will destroy America if we don't stop them. They indoctrinate children and try to turn boys into girls." 
Ari Drennen, the LGBTQ+ program director for the media watchdog Media Matters, confirmed the midterm elections will have a significant impact on the trans community. Drennan encouraged citizens to get out and vote at every level, noting, "It's so important for people to make their voices heard there, and for people to make it clear that they stand for a society that is tolerant and open and accepting, where people are able to be themselves without fear of violent repercussions."