The Game Show Legend Who Was Once A Contestant On The Price Is Right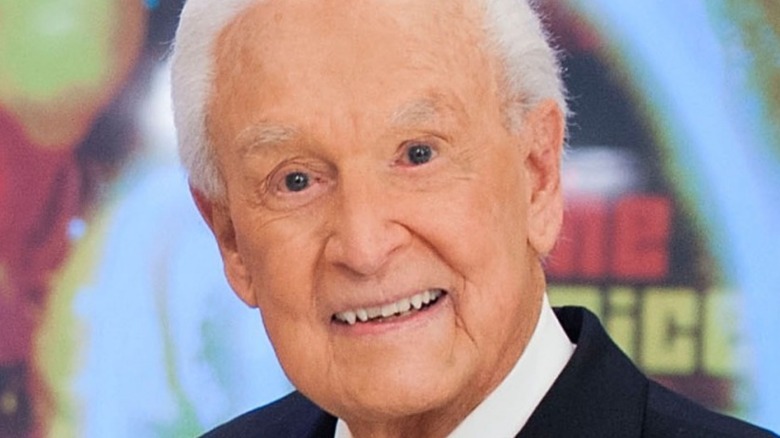 Valerie Macon/Getty Images
We may receive a commission on purchases made from links.
Some people are destined for the spotlight, others work hard for fame. For one woman, both were true when a fateful moment on the legendary American game show "The Price is Right" foreshadowed her career path. 
The year was 1980. The new iteration of "The Price is Right" had premiered on CBS eight years earlier, with Bob Barker as host, per Britannica. The longest-running game show in American television, the impact of "The Price is Right" is assured, and one future game show legend had the chance to be a part of it. 
That game show legend was none other than Vanna White, who would later go on to charm audiences as the letter-turner on "Wheel of Fortune." Before that, though, she was a young actress who had moved to Hollywood to pursue a career as an actress after studying fashion at the Atlanta School for Fashion and Design, per Biography. One day, before getting her big break, she made an appearance on "The Price is Right."
Vanna White was teased by Bob Barker
Vanna White made her television debut as a contestant in the Miss Georgia USA 1978 pageant when she was 19 years old, placing fourth-runner up, per TV Guide. Two years later, she made her appearance on "The Price Is Right." 
In a video of White's appearance on the episode uploaded to YouTube, White can be seen in a light blue t-shirt with the phrase "Get Serious" across the chest and a price tag sticker with her name on it. When called to famously "come on down," she bounds from the crowd to Contestant Row. Barker teases White about her shirt, noting that one of the crew had read its slogan and responded, "I am, I am!" Continued Barker, "I thought you would like to know that."
White and the other competitors are then asked to guess the price of a brand-new set of exercise equipment to determine who goes on to the next round. Guessing last, White asks Barker to state her competitors' bids again. Barker decides to tease White again, saying, "You know, you're so busy looking at yourself on the monitor, you don't know what's going on!" Decades later, White swore to Yahoo! she was looking to her friend for advice.
White's time on the show was brief. Though the closest of all the contestants to the equipment's actual price, she over-bid and was thus disqualified from going further. As she told Yahoo!, she didn't go home with a "doggone thing."
Vanna White's legacy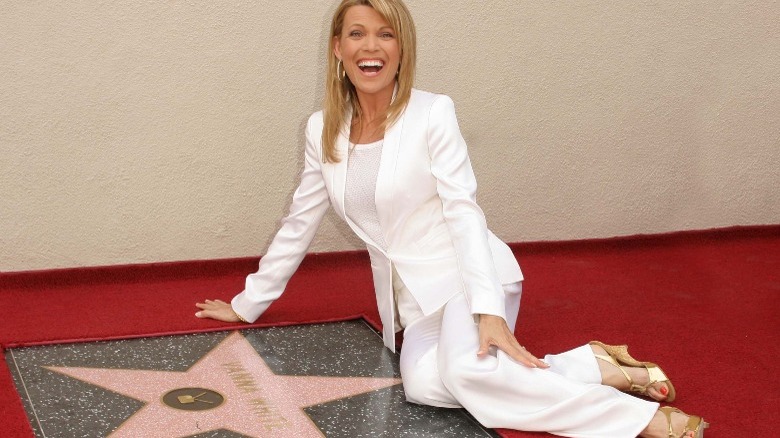 s_bukley/Shutterstock
It would be another couple of years before Vanna White landed her career-defining gig. When Susan Stafford decided to resign from her position as letter-turner for the "Wheel of Fortune" in 1982, White auditioned for the role and outperformed the competition, per Outsider.
White went on to build an empire — and a substantial net worth — out of her role as the letter-turner (later letter-toucher, when the set went digital in 1997) for "Wheel of Fortune." In 1986, the show reached more than 30 million average viewers, per The Washington Post, and the next year, White graced the cover of Newsweek, kicking off an American phenomenon known as "Vannamania." White then wrote a 1987 memoir titled "Vanna Speaks," and received a star on the Hollywood Walk of Fame in 2006.
Her connection with her fans solidified her place in American stardom, even when tragedy struck. When her former fiancé, John Gibson, died in a 1986 plane crash, her fans rushed to show their support, per Women's Health, and when her father passed away in April 2022, supporters spoke up and rallied behind White after her loss. 
In 2021, White made a special appearance on the 50th-anniversary episode of "The Price is Right," much to the delight of fans, per Yahoo! Movies. She continues to touch letters on "Wheel of Fortune" and is beloved by game show lovers everywhere.