Why Prince Harry Is At Odds With Netflix Over The Release Of His New Series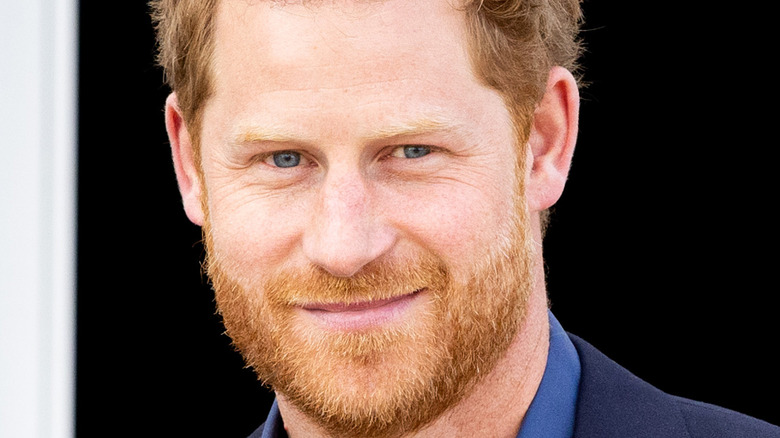 P Van Katwijk/Getty Images
It looks like the drama over the Duke and Duchess of Sussex's upcoming Netflix series is far from over. It was recently confirmed, after months of speculation, that we can finally expect to watch the premiere of Meghan Markle and Prince Harry's Netflix series in December. Page Six reported that the reality show, which has been in the works for the past year, will finally debut in just a few short weeks.
Rumors were rife that the upcoming season of "The Crown," which has been embroiled in its own controversy, had Netflix bosses worried. Deadline revealed that higher-ups were "rattled" by the negative response and were looking to push back the Sussexes' series until the new year as a result. Although those concerns appear to have been unfounded, the celebrity couple's battle with Netflix continues. 
In fact, despite the release date already being confirmed, Harry might not be ready to unleash the show upon the world just yet. 
The Duke of Sussex wants his book and show to come out simultaneously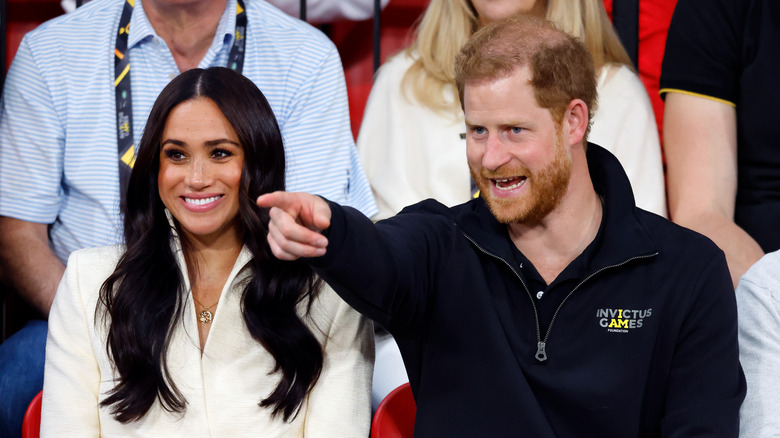 Max Mumby/indigo/Getty Images
According to The Sun, Prince Harry is concerned about his long-gestating docuseries with wife Meghan Markle coming out before Christmas because he'd rather hold off until his bombshell memoir is released in January 2023. Netflix, meanwhile, is adamant about sticking to the original plan and releasing it next month. The Duke of Sussex's team is "frantically" trying to convince the streaming giant to hold off, amidst ongoing reports about internal issues with the producers.
Harry's book is coming out later than expected after his publisher agreed to give him some extra time to complete some last-minute edits. As a result, the release won't line up with the Netflix show. "Harry simply does not want it coming out before Christmas," an insider confirmed. It remains to be seen whether he can convince them to wait, but, suffice to say, the show has been besieged by controversy thus far. 
It's part of the Sussexes' multimillion-dollar deal with Spotify and, as yet, is the only thing they've managed to get across the line. Back in May, industry sources warned the Daily Mail that their deal was in danger of being canceled. They explained, "Harry and Meghan's slate of projects could be in jeopardy as they have announced plans to make shows that are educational and inspiring, rather than sexy and sensational." It's therefore imperative that this show works.
Netflix has reportedly been at odds with Meghan and Harry for months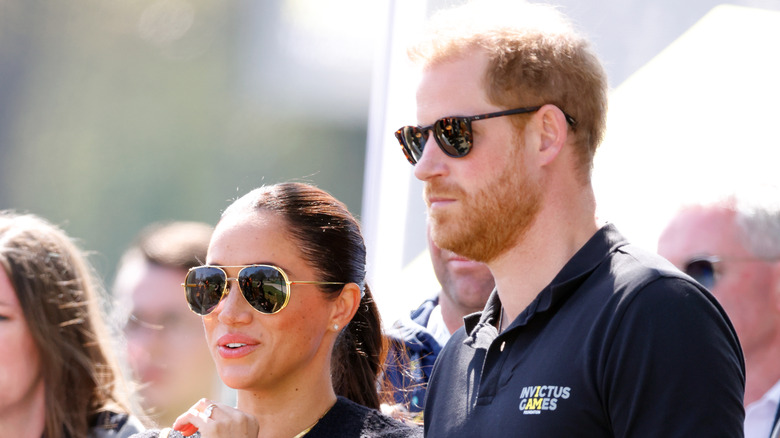 Max Mumby/indigo/Getty Images
Just a couple months before it's reportedly due for release, rumors swirled that Meghan Markle and Prince Harry were facing major problems with their Netflix doc. According to Page Six, the royal defectors were scrambling to tone down some of the content they'd already filmed and submitted out of concern that the public would turn against them even more following the death of Queen Elizabeth II.
"Harry and Meghan are having second thoughts on their own story, on their own project," one source revealed, while another shared: "Harry and Meghan are panicked about trying to tone down even the most basic language. But it's their story, from their own mouths." However, the streaming giant insisted on pushing forward with the planned release date regardless of the couple's position.
A source close to them subsequently clarified to The Telegraph that any edits being made were standard and had nothing to do with Meghan and Harry having cold feet. In an interview with Variety, the Duchess of Sussex seemingly set the record straight when she acknowledged that they relinquished control of their narrative to filmmaker Liz Garbus, "a seasoned director whose work I've long admired." As Meghan asserted, "It's nice to be able to trust someone with our story."