Meghan Markle's Latest Archetypes Episode Gives Insight On How The Duchess Feels About Her Parenting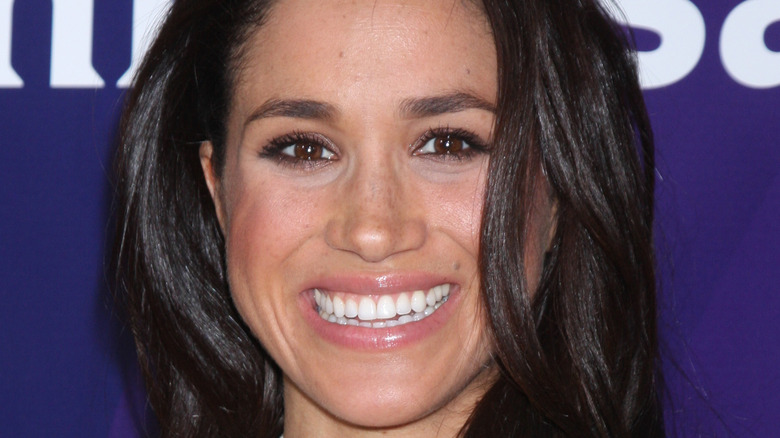 Kathy Hutchins/Shutterstock
Meghan Markle, Duchess of Sussex, has worn many hats in her life: actress, philanthropist, foodie, and duchess. In 2019, the former "Suits" star gave birth to her son Archie and took on yet another important role — that of a mother (via CNN). "It's magic," when speaking about being a first-time mom in an interview with E! News. "It's pretty amazing and, I mean, I have the two best guys in the world, so I'm really happy."
While the now mother-of-two is relishing parenthood, she's also faced her fair share of criticism in the mom department. The 41-year-old has been accused of everything from not knowing how to hold a baby, as noted by The Star, to using her child as a prop, according to The Daily Beast. Markle's parenting style has been compared to Princess Diana's, while others note how different her style is to Kate Middleton's, the Princess of Wales (per Express). 
While Markle has largely ignored the mommy shaming she has received over the years, the duchess has been open about the fact that "parenting is a learning experience" (via Hello!). In fact, on a recent episode of her podcast "Archetypes," the former actress discussed a new parenting tactic she wants to use when raising her kids. 
Meghan Markle wants to encourage her children to be more self-sufficient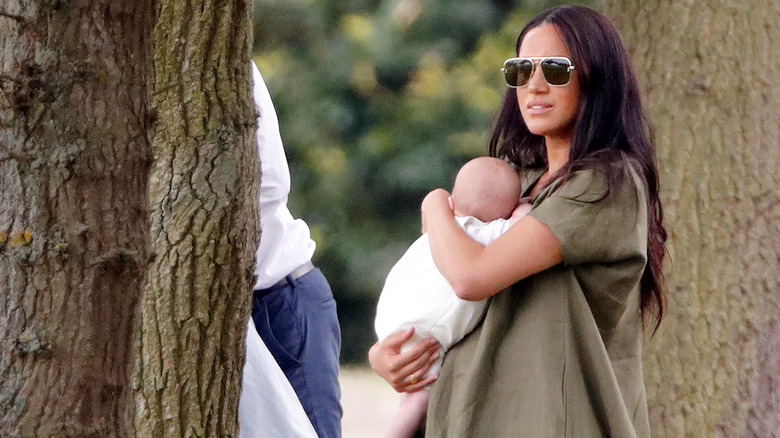 Max Mumby/indigo/Getty Images
Meghan Markle and Prince Harry, Duke and Duchess of Sussex, have prioritized certain parenting lessons over the years. One of the things that Markle and Prince Harry are teaching Archie is lessons on manners. "We always tell him 'manners make the man,'" she recalled during her interview with The Cut. "Manners, manners, manners, manners, manners." The Montecito residents also want to encourage their children to give back to their communities. Markle leads by example by passing out packages filled with water, peanut-butter crackers, and granola bars to homeless people in the area (via The Cut).
Markle recently learned a new parenting lesson that she wants to put into practice on an "Archetypes" podcast episode with Starbucks chairwoman Mellody Hobson (via The Sun). Hobson recalled a time when she was a mere tween and was told that she needed to get braces. "I was 11 or 12. I said, 'Well, we don't have that kind of money' and he [the Dentist] gave me a payment plan," the businesswoman explained. After going home and breaking down the proposal to her mother, Hobson returned to the dentist and got braces.
Extremely impressed by the way that Hobson handled herself and was so independent at a young age, Markle joked, "I have to rethink my parenting style because if that is, if that's what yields you, I've really gotta up my game with our kids being self-sufficient."