Mike Tindall, Princess Anne's Son-In-Law, Shows Some Questionable Behavior While Filming Reality Show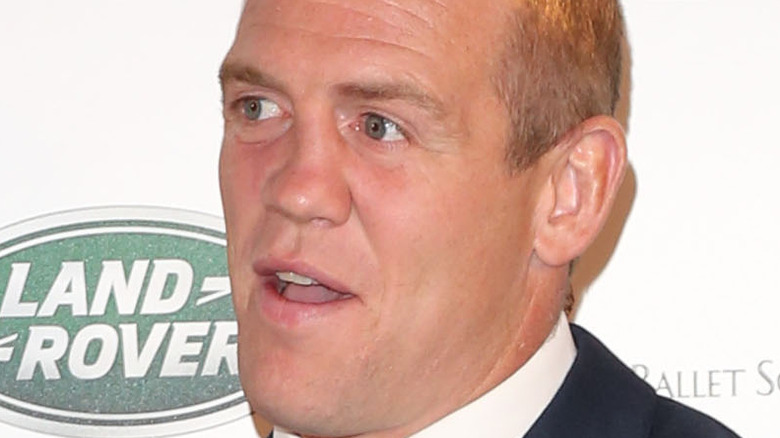 Featureflash Photo Agency/Shutterstock
Mike Tindall, Princess Anne's son-in-law, is living in a jungle in Australia while filming the British reality show, "I'm a Celebrity ... Get Me Out of Here." 
But there is scandal rising into the media about he and a female member of the production crew. A source who watched the interaction told The Mirror, "Mike cheekily ran up behind the pretty crew member before swinging her around on the pontoon. At one point, he pretended to push her over the edge as he killed time while waiting to be taken to his first trial." Hello reported that the royal reality star's wife, Zara Tindall, will fly to Australia to support Mike as he competes on the show. The ex-rugby player has a history of dubious antics while he's away from home. In 2011, The Daily Mail reported Tindall was kissing a woman in a New Zealand bar months after his wedding to his royal wife. The Mail called Tindall's behavior "boisterous horseplay."
Royal watchers predicted Tindall's reality TV stint might stir up drama in the royal family, but the former rugby player may have created a scandal. Tindall showed some questionable behavior while filming the reality show. Here's what happened.
Was Mike Tindall groping young female crew member on I'm a Celebrity?
According to The Mirror, photos showed Mike Tindall grabbing a young woman who works on the set of the he British reality show he's starring in from behind. The British media says it was just a joke, but some on social media don't think it's funny, saying Tindall's "playful" behavior was anything but.
One Twitter user noted the woman Tindall was shown grabbing doesn't appear to enjoy it, tweeting: "Mike Tindall (a married man) the young crew person looks ecstatic ... not." Another tweeted: "So this is ok? Lady doing her job gets groped in work place but cause he's married into the firm it's just him playing." One Twitter user tweeted: "If he [Mike Tindall] does things like this when everyone is looking, imagine what he does when no one is looking." A royal watcher commented, "Another pic — where she is STILL trying to get his hand off her breast. The Sun is busy doing damage control for the #RoyalFamily by claiming he was joking and letting off steam after being in isolation ... How on earth is #MikeTindall so protected?" One Twitter user summed up many comments by tweeting: "This is sexual harassment. She looks so uncomfortable."
Tindall had some harsh words for Prince Harry at the Queen's Platinum Jubilee, but he might have empathy for his cousin-in-law after being in the media hot seat.