Trump Says Governor DeSantis Could 'Hurt Himself' If He Did This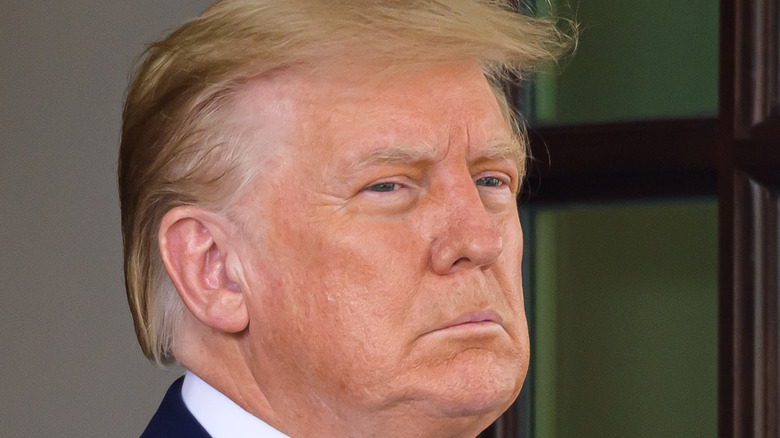 noamgalai/Shutterstock
While Florida Governor Ron DeSantis was just reelected in the 2022 election, he continues to heat up the 2024 U.S. presidential race. In 2021, he raised over $100 million through donations for the 2022 election, according to Ballotpedia, with money coming from across the United States, per NBC News. For many, this proves that DeSantis is a heavy hitter in the Republican political arena with a lot of support, via CNN.
One person who has definitely taken notice is Donald Trump. Sources have revealed that the former president is planning to throw his hat in the ring in 2024, with some believing he will announce his campaign on November 15, per CNBC. But while Trump and DeSantis at one time had a good relationship — with Trump even claiming to have helped DeSantis win the primary in Florida in 2018, per The New York Times — things have become far less cordial with DeSantis' star seemingly on the rise.
At a rally in support of Dr. Mehmet Oz's run to represent Pennsylvania in the U.S. Senate, Trump quoted a poll showing "Trump at 71, Ron DeSanctimonious at 10%" (via CNN). The remark got laughs, but the attack got some pushback from his followers. In fact, many of his fellow conservatives felt Trump was being divisive, especially given DeSantis' popularity.
But that hasn't stopped Trump, who is now claiming that DeSantis "could hurt himself" if he decides to challenge Trump for the 2024 Republican nomination.
Donald Trump doesn't think Ron DeSantis should run for president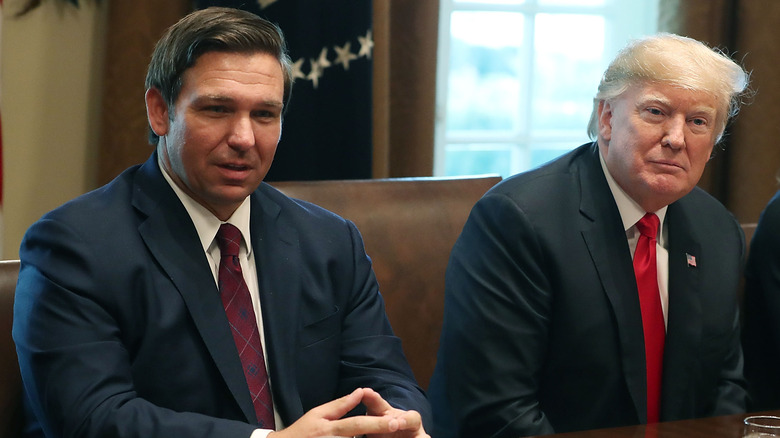 Mark Wilson/Getty Images
Donald Trump has warned Florida Governor Ron DeSantis that if he challenges the former president for the Republican nomination in 2024 it could damage his career and the GOP. 
"I don't know if he is running. I think if he runs, he could hurt himself very badly. I really believe he could hurt himself badly," Trump told Fox News Digital. "I think he would be making a mistake, I think the base would not like it — I don't think it would be good for the party."
Trump didn't stop there. He went on to threaten to release negative information on DeSantis, claiming, "I know more about him than anybody — other than, perhaps, his wife."
And a former attorney for Trump also had a message for DeSantis. "I think I like what DeSantis is doing in Florida. But, he needs to stay in Florida," attorney Alina Habba said during an interview on Right Side Broadcasting Network, per Fox News. "DeSantis is DeSantis because of Trump."
So far, DeSantis hasn't commented on Trump's warning, but time will tell if he decides to take his Republican colleague's words to heart.