This Is When You Can Expect Donald Trump To Announce His 2024 Presidential Campaign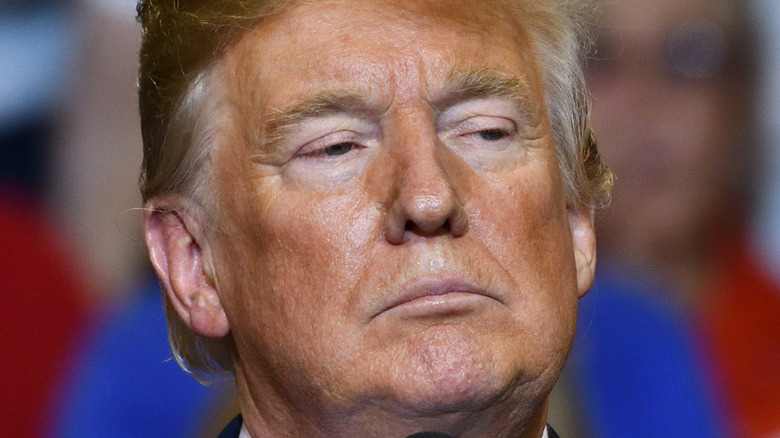 Evan El-Amin/Shutterstock
Former president Donald Trump undoubtedly made some major waves among both major political parties in the country during his term in the executive office. Now, many outlets, like The Washington Post, are reporting the former reality TV star-turned-political figure is gunning for another run for presidential candidacy in 2024.
While, according to The Washington Post, Trump is eager to announce his plan for future presidential candidacy, this announcement would run parallel to his impending legal scandals. The BBC reports that the former president is now being investigated for four different illegal acts, criminal and civil, including the removal of classified government documents from the White House and his attempts to overturn the 2020 presidential election results — in which he lost to current president Joe Biden.
Despite some of those cases being years in the making, per the BBC, any criminal or civil charges against Trump will need to wait until after November 8, the day of the midterm elections, as AP News reported. In the meantime, people are wondering — when will Donald Trump announce that he is running for president in 2024?
Staffers have urged Trump to be patient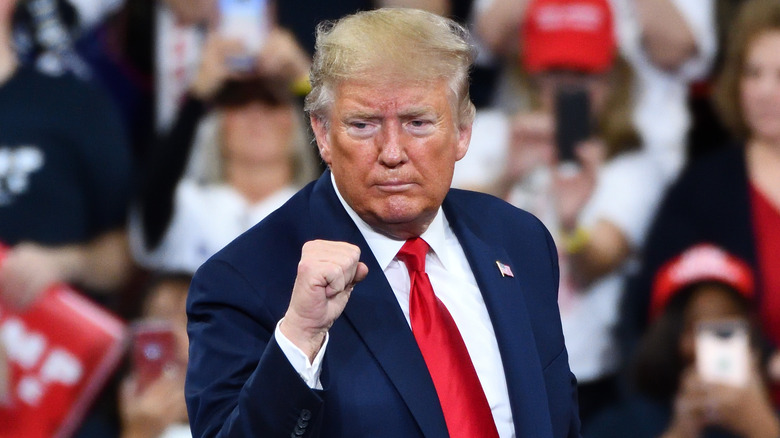 Evan El-Amin/Shutterstock
Seemingly unfazed by how his numerous legal battles might affect the public view of him and his legitimacy, former U.S. President Donald Trump has reportedly been ready and waiting to announce his bid for the 2024 presidency, per The Washington Post. At a rally in Ohio on November 7, Trump strongly hinted at this upcoming announcement to the cheering crowd. According to AP News, if he were to be successful in 2024, he would be the first president to be elected after being impeached twice.
As for exactly when Trump plans to make this announcement, CNBC shared that Republican leaders and Trump's staffers themselves seemed to be successful in encouraging him to wait on announcing his intentions to run for president in 2024 due to the midterm elections. Sources told the outlet that Trump definitely plans to run, but The Washington Post shared that staffers close to the former president didn't want him to overshadow or even sway the results of the midterm elections in terms of Republican successes. At the Ohio rally, Trump notified the crowds of supporters that he would be making a big announcement at an event at his Mar-a-Lago residence on November 15 (via CNBC).