The Lifetime Movie That Stars Christina Ricci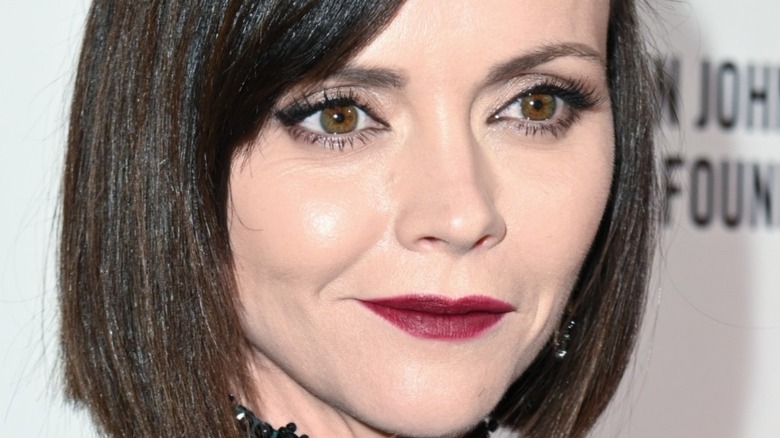 Silvia Elizabeth Pangaro/Shutterstock
Throughout her career, Christina Ricci has shone in roles that suggest the more sinister sides of human nature. When Ricci secured her first lead as Wednesday from the Addams Family, the beloved scary-stuff aficionado in Barry Sonnenfeld's 1991 film "The Addams Family," her star power was quickly realized. She reprised her role as Wednesday Adams in the sequel and was given more screen time than any other character in the film, per Entertainment Weekly. Ricci won a Saturn Award for her performance in Tim Burton's "Sleepy Hollow" (1999) and has been nominated for scores more, including a Primetime Emmy nomination for this year's Outstanding Supporting Actress in a Drama Series for her part as Misty in the Showtime series "Yellowjackets," per IMDb.
The 2014 movie "Lizzie Borden Took an Ax" is no exception to the hair-raising movies where Ricci is known to thrive. It's a Lifetime movie you should watch if you're an Aries, although any zodiac sign can appreciate this true crime tale). Set in 1892, Christina Ricci plays a young woman, Lizzie Borden, who is arrested and stands trial for the gory double murders of her father and stepmother, per Rotten Tomatoes. As the title suggests, the pair were allegedly hacked to death.
The film is based on a true story. Per Time, "It was known that the family was not happy;" Lizzie and her older sister, Emma, despised their stepmother. Lizzie became the main suspect and her trial became a national sensation.
Did Lizzie Borden commit the murders?
Some of Lifetime's "Lizzie Borden Took an Ax" strays from what is known to be true of the real-life Bordens, for example, that Lizzie's slain father, Andrew Borden, was actually rich a man and not the penny-pincher depicted in the movie, and that their maid, Bridget Sullivan, was never a suspect in the case, per Time. While it is true that Lizzie was acquitted of the murders, in the film, Lizzie shocks her sister, Emma, with a twist,  admitting to the murders post-trial, per Common Sense Media. 
The case became so well-known that a schoolyard song was made of it, per Britannica, and inspired the title of the Lifetime movie: "Lizzie Borden took an ax / And gave her mother forty whacks / And when she saw what she had done / She gave her father forty-one."
Whether or not the real Lizzie Borden did commit the murders, evidence from a three-day inquest was pretty much stacked against her, though not allowed to be used in the trial, per Britannica. Still, Smithsonian Magazine wrote, "there is no doubt Lizzie Borden committed the murders." The outlet also noted that there were some inconsistencies with the schoolyard song, though, such as that they received fewer blows from the murder weapon, which was actually a hatchet — not an axe.
The Lifetime movie inspired a spinoff show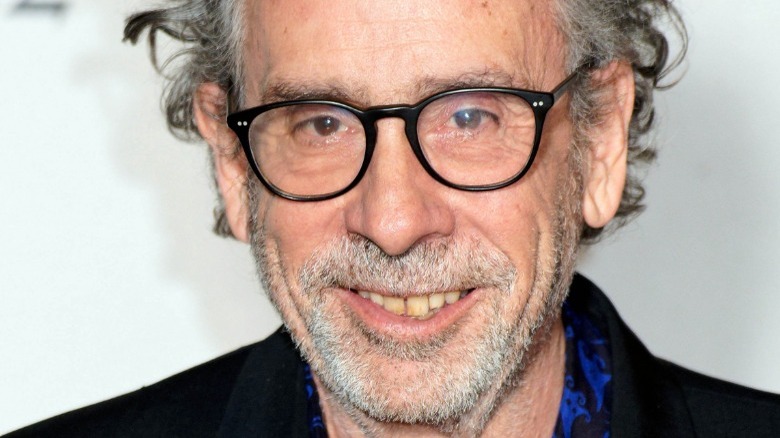 Sylvain Lefevre/Getty Images
The Lifetime adaptation of Lizzie Borden's story was well-acclaimed: "quite creepy fun," per the Hollywood Reporter, and inspired a follow-up, eight-part series in 2015 titled, "The Lizzie Borden Chronicles," in which Christina Ricci delivered a performance "just as gleeful and ruthless," per The New York Times. The show imagines what happens to Lizzie after she is acquitted of the murders. While the real-life Lizzie Borden went on to live her life more or less in exile — though padded by the money she inherited from her deceased parents, per Biography – in the show, Lizzie tries to begin her life anew while a detective pieces together evidence of her potential involvement, per Roku. 
As for Ricci, she's continued to honor her spooky beginnings. Per Digital Spy, she notably made a return to "The Addams Family" franchise, joining the cast of Tim Burton's Netflix series, "Wednesday," as Miss Marilyn Thornhill.