Here's Why Kari Lake Is Trending On Twitter Despite Her Bleak Election Results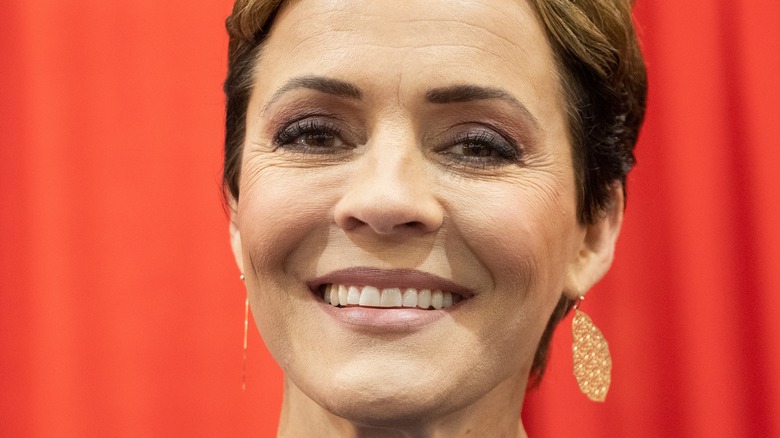 lev radin/Shutterstock
Arizona election results are still coming in, but Democrat Katie Hobbs is ahead of Republican Kari Lake in the governor's race. But like former President Donald Trump did in 2020, Lake is stirring up doubts about the election. 
CNN reported that the GOP candidate is already "suggesting without any evidence that there could be problems" with the final results. According to the outlet, Lake told supporters on election night, "We need honest elections, and we're going to bring them to you, Arizona. I assure you of that. The system we have right now does not work." NBC News reported that Lake has also denied or brought into question that Joe Biden won the 2020 presidential election.
In another page from the Trump playbook, Lake mocked the recent attack on Nancy Pelosi's husband, Paul. "Nancy Pelosi, well, she's got protection when she's in DC," Lake joked at a campaign rally, per The Guardian. "Apparently, her house doesn't have a lot of protection." 
While the results for Lake aren't looking good, the Arizona Republican is still trending on Twitter.
Election deniers and extremists aren't winning in 2022 midterms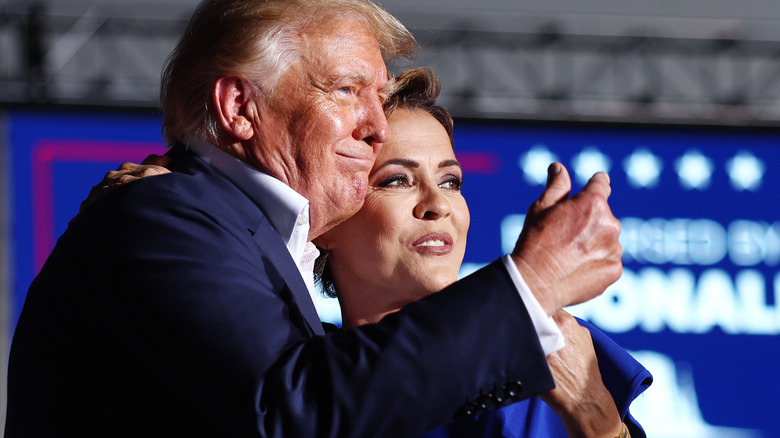 Mario Tama/Getty Images
Time noted how quickly Kari Lake transformed from a TV news anchor to one of the most prominent MAGA supporters. Lake is trending on Twitter because of her aggressive campaign tactics, and the fact that she has frequently boosted the "big lie" about the 2020 election – something that has helped Donald Trump raise money since he left the White House.
According to a former White House executive, spreading misinformation has consequences outside of one political campaign. Former White House Press Secretary Jen Psaki tweeted, "What Trump is doing on Truth Social and what Kari Lake is doing in person at nearly every stop is sowing doubt in the system and the process to confuse and alarm people." One election watcher tweeted, "So. IF you win, the election's legit. If you don't, then it's a rigged election?"
Toronto Star journalist Bruce Arthur joined in, tweeting, "Watching Kari Lake's speech, and she is very much doing a Trump bit. She keeps saying she'll win ... the Arizona election system is incompetent and dishonest, in her confident way." Like the Arizona governor candidate, many extremists and election deniers aren't winning in the 2020 midterms. One Twitter user noted, "The GOP GOVERNOR Candidates Who Refused To Say If They'd Have Certified Biden's 2020 Win In Their States: ❌ Tim Michels, Wisconsin, ❌ Tudor Dixon, Michigan, ❌ Doug Mastriano, PA, ❌ Darren Bailey, Illinois, ❌ Dan Cox, Maryland, ❌ Lee Zeldin, NY❔Kari Lake, Arizona."