Sources Disclose Donald Trump's Reaction To The 2022 Midterm Election Results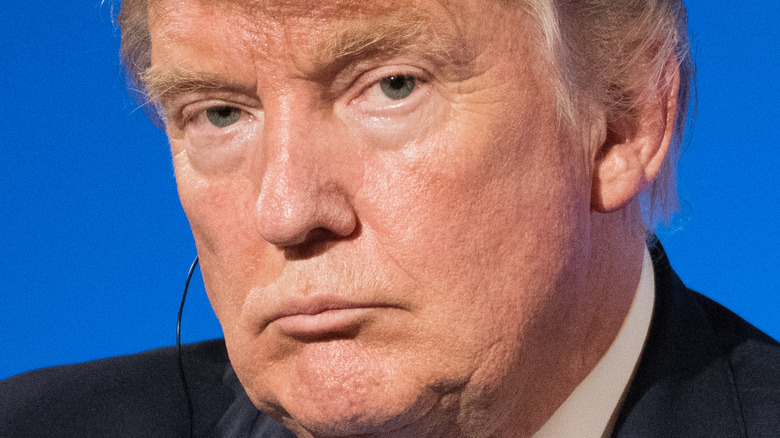 Frederic Legrand - COMEO/Shutterstock
The 2022 midterm elections unfolded on November 8, and the results were interesting. Dr. Mehmet Oz was defeated in his run for Senate in Pennsylvania, via CNN. This race was watched closely, as Oz and his opponent, John Fetterman, were often at odds with one another. In the end, Fetterman came out on top.
There were other interesting stories that unfolded across the United States on Tuesday evening. Massachusetts elected its first Democratic governor in over eight years, via The Guardian. Maura Healey, the new Governor-elect, broke the glass ceiling in more than one way with her impressive victory. Not only is she the first woman to serve as the state's governor, she is also the first openly queer person to be elected as governor!
The races across the country were fascinating to watch, but no one had a more difficult time with the results than former President Donald Trump. A source close to him shared just how he reacted when the candidates he endorsed lost their races.
Trump was not happy with the midterm election results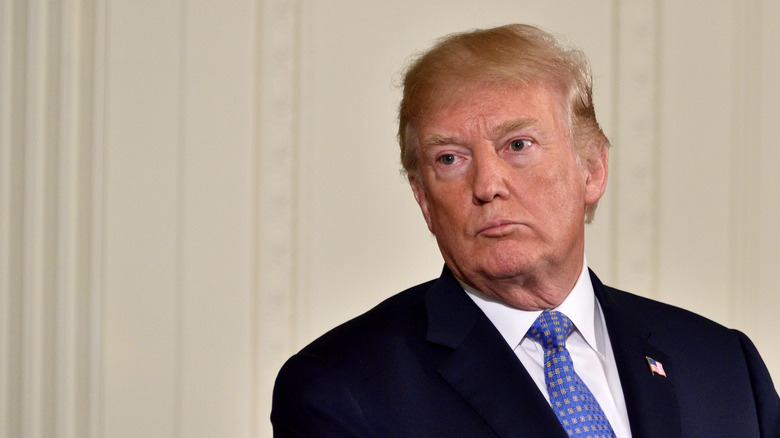 Evan El-Amin/Shutterstock
Former President Donald Trump has made it clear that he plans to run again in 2024. He was heavily involved in the 2022 midterm elections, endorsing several candidates, via The Hill. However, many of his endorsements did not go on to win their races, and sources close to the 45th president are sharing his reaction.
According to ABC News, sources close to Trump have shared that he is "fuming" over the results of Tuesday's midterm elections. The red wave he was expecting to take over the United States government did not pan out how he had expected. On top of that, a big win from the candidate rumored to be his biggest competition for the White House in 2024 won by a landslide.
The source told the publication that Trump's reaction to Gov. Ron DeSantis' re-election in Florida had him the most upset. "This is a sinking ship," they said. "We're not going to beat that."
The midterms appeared to be a wake-up call for Trump, and now his future in politics may be up in the air.