Reba McEntire's 2022 CMAs Appearance Has Twitter Convinced She's Found The Fountain Of Youth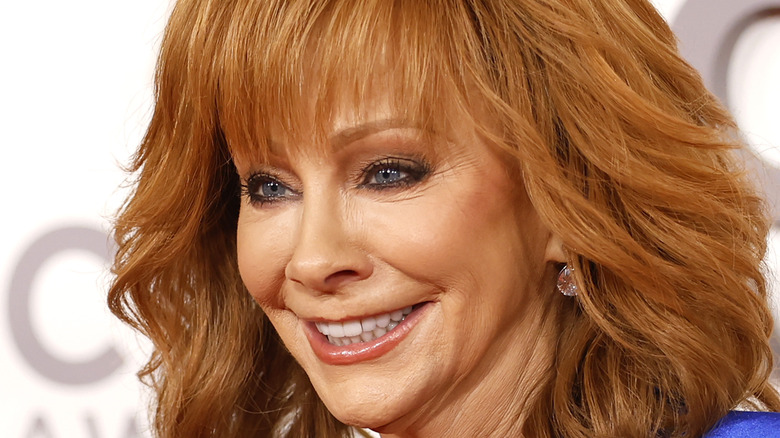 Jason Kempin/Getty Images
Reba McEntire is one of the most iconic country artists of all time. The actor and "I'm a Survivor" singer has charmed fans for decades with her vibrant personality, smart anecdotes, and catchy country anthems. Her long career has led Reba McEntire to be worth tens of millions of dollars. From making us laugh on the small screen to singing to us on stage, Reba is undeniably a mainstay in both country music and pop culture at-large. But McEntire doesn't only take on light-hearted ventures. Reba's tribute to late country trailblazer Loretta Lynn left us in tears, and we were left wondering the next time we would see the red-headed star in the spotlight. 
Reba made an appearance at the 2022 CMAs on November 9, 2022, and — like always — she has grabbed our attention. No matter how many years have passed, the country queen has never stopped looking amazing.
Fans on Twitter say McEntire doesn't age, and we agree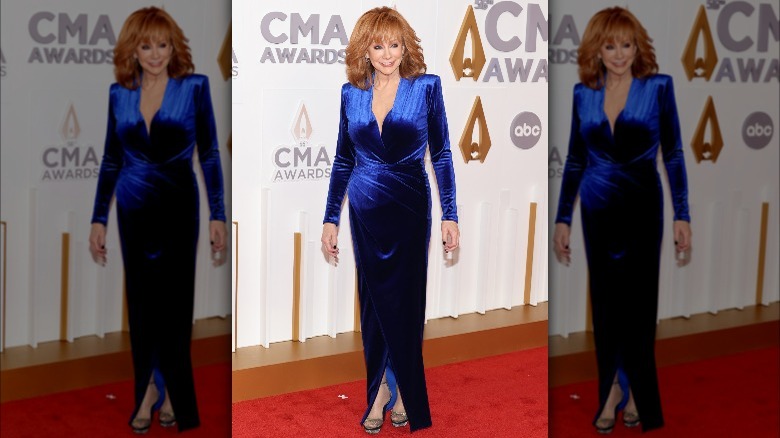 Jason Kempin/Getty Images
The Country Music Hall of Fame inductee and Kennedy Center Honor recipient has achieved a feat few could even dream of: making songs that have become solo no. 1 hits for four decades straight, according to PBS. Reba McEntire is truly one of the greatest artists of all time, and she seems to be able to transcend time itself. McEntire took on the CMAs red carpet in a stunning midnight blue long-sleeve dress with a deep neckline that complimented her iconic red locks. 
Fans convinced that Reba has found the fountain of youth took to Twitter. "@reba doesn't age. I swear she looks just like she did when I was a kid," one Twitter user wrote during the awards show. Another fan gushed about Reba's glowing and smooth skin. "Does she age?! girl share your secrets! my wrinkles are all ears." We are manifesting the same as this fan who tweeted her Reba-inspired dream for the future: "I hope I age like Reba, she always looks amazing!" We wholeheartedly agree!