The Bold And The Beautiful Famous Feuds: Sally And Stephanie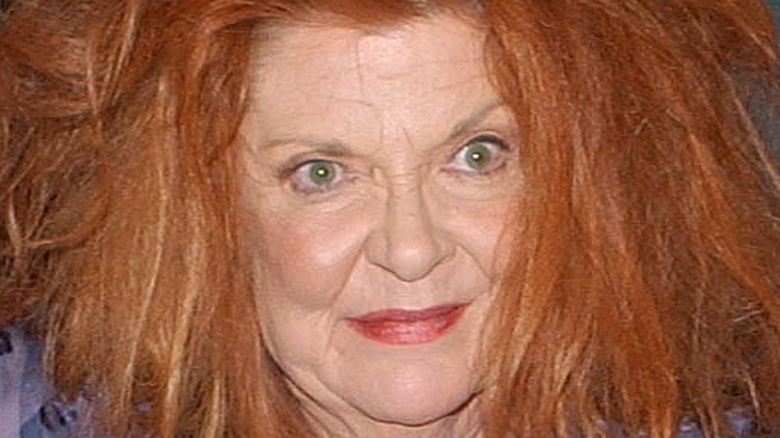 Vince Bucci/Getty Images
Actress Courtney Hope currently plays Sally Spectra on "The Young and the Restless." She was named after her great-aunt who was played by Darlene Conley on "The Bold and the Beautiful." Hope's Sally also originated on "B&B," eventually moving to Genoa City on "Y&R," and has been at odds with Steffy Forrester (Jacqueline MacInnes Wood) — who is also the namesake of her grandmother, Stephanie Forrester (Susan Flannery). While the design companies Forrester Creations and Spectra Fashions usually took their fights to the runway, Sally and Steffy got physical in a food fight when Sally crashed a friend's wedding, much like their predecessors, via SoapHub. 
When the original Sally started Spectra Fashions, she had no problem ordering her employees to steal designs from Forrester Creations, according to Daytime Confidential. From lying to blackmail, Sally had got what she wanted, even if it wasn't legitimate. She also not only lied about her own pregnancy, but tampered with Brooke Logan's paternity test, making it seem that Nick Marone (Jack Wagner) was the baby's father.
As Soap Central relates, Stephanie was not without her own misdeeds. She shot, slapped, punched and bribed her way through the years and has caused Sally to fall into water several times. She even used blackmail to keep Forrester Creations from falling into the hands of 'Dollar' Bill Spencer (Don Diamont).
Sally Spectra and Stephanie Forrester had a rivalry that would last decades.
Sally Spectra and Stephanie Forrester clashed often over the years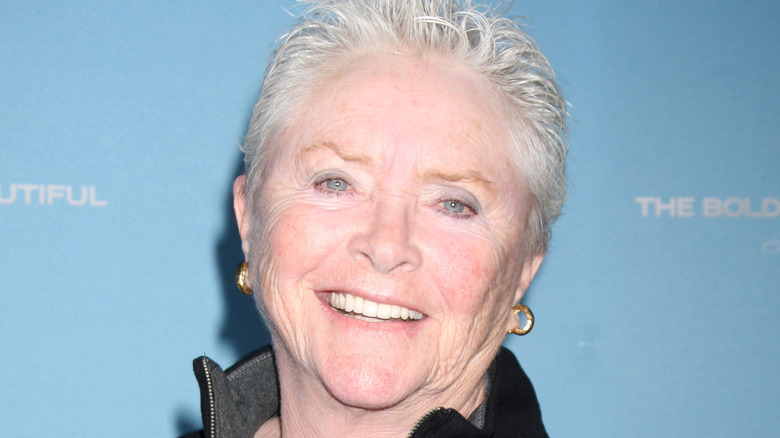 Joe Seer/Shutterstock
The rivalry between Sally Spectra (Darlene Conley) and Stephanie Forrester (Susan Flannery) escalated over the years on "The Bold and the Beautiful." According to Soaps She Knows, in 1992, as the fashion divas started bickering, it turned into a full-on battle when Sally not only expressed that Stephanie had been living through her children's lives, but also tossed out the fact that her husband, Eric Forrester (John McCook), had married a younger woman. Stephanie had enough and pushed Sally into her pool.
Some time later, Sally again confronted Stephanie because she had seen a hospital order for a paternity test for her daughter Brooke Logan's (Katherine Kelly Lang) baby, and had gone to the press about it hoping to publicly humiliate Stephanie. Sally speculated that the baby could either be Eric's, or Ridge Forrester's (Ron Moss). She couldn't wait for the public's reaction to such a scandal. Stephanie felt her reputation wasn't in danger, and although Sally felt she was going to be a hero, Stephanie said that she would be the "laughing stock of the town." She claimed the baby was jaundiced and the paternity test was to make sure its blood was compatible with Eric's. Sally not only didn't buy the excuse, but felt the press wouldn't either, via YouTube.
While their conflicts would continue for years, eventually things would turn around for the two.
The Sally/Stephanie rivalry eventually subsided
As Celebrating the Soaps reported, "The Bold and the Beautiful's" Sally Spectra (Darlene Conley) was a force to be reckoned with who had no trouble stealing designs from Forrester Creations and pretending they were originated by her own fashion design company, Spectra Fashions. She always felt that the Forresters were a high and mighty family that thought of themselves as royalty — so much so that she often called Stephanie Forrester (Susan Flannery) by royal titles like "Queenie."
Sally's initial hatred of Stephanie was born out of jealousy. She wanted to emulate the admiration and wealth that Stephanie had. However, she often went about things the wrong way including arranging it so that Stephanie would see photos of her husband Eric Forrester (John McCook) having an affair, per SoapHub. Eventually — and surprisingly — they became friends, and got to the point where both were extremely drunk and Sally cut Stephanie's hair in a hilarious moment on the show,. via Showbiz Cheat Sheet. 
Ultimately, Conley passed away in real life, and years later Flannery retired from acting, so the show killed Stephanie off in a tragic manner, via The Washington Post. Fans now can look forward to Courtney Hope's Sally and Jacqueline MacInnes Wood's Steffy to carry on the rivalry that their predecessors raised to almost an art form.