Why Prince Harry Reportedly Wants To Return To The UK Right Away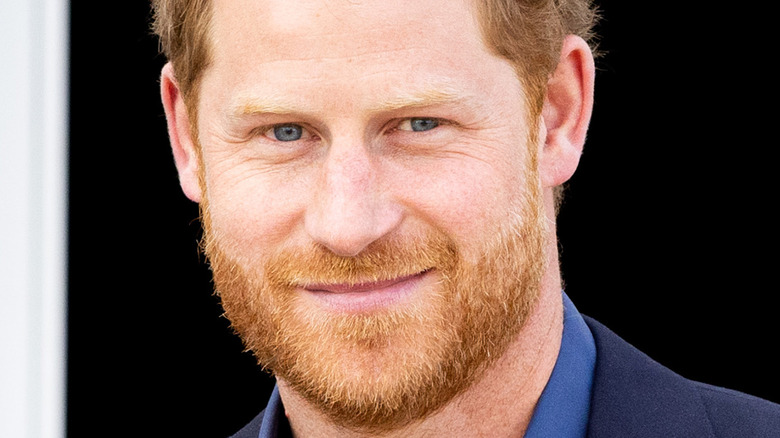 P Van Katwijk/Getty Images
The last time Prince Harry and Meghan Markle visited the UK, they ended up staying there much longer than anticipated. Following the heartbreaking death of Queen Elizabeth II, the Duke and Duchess of Sussex opted to remain on and see out the official mourning period, per Express. They were front and center at various events honoring Her Majesty's memory, but the couple's presence caused more controversy than anything else.
Unsurprisingly, they headed home immediately after the funeral, with a source telling Us Weekly that the Sussexes were eager to get back to their two children. Funnily enough, experts thought Meghan and Harry's trip to Britain was problematic even before the queen passed away, with an insider arguing to the Daily Beast that they essentially wanted to have their cake and eat it too, by conducting a royal tour without being royals.
And yet, Harry is apparently eager to head back over albeit for one very important reason.
The Duke of Sussex wants to be part of this important event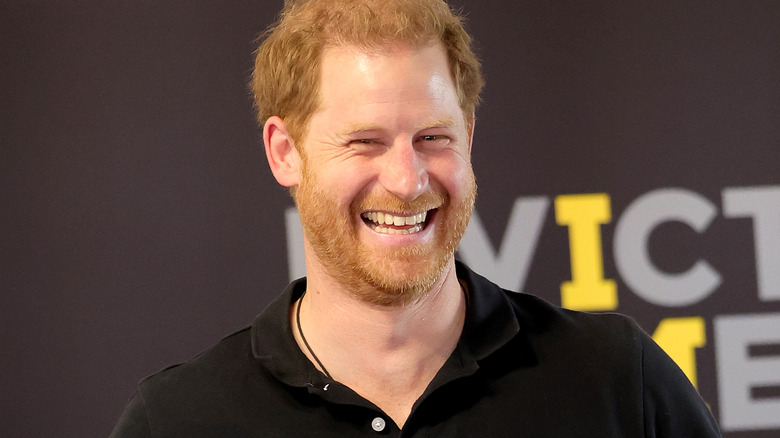 Chris Jackson/Getty Images
Despite not leaving on the best terms the last time, the Duke of Sussex reportedly wants to head back to England sooner rather than later. Express reports that, in a recent video on his YouTube channel, royal expert Neil Sean claimed that, "According to a good source, Prince Harry would like to return, particularly this weekend, for the Remembrance service on Sunday."
Sean added, "This is, of course, a service that honors everybody that gave their lives, men and women, across all walls [and] across all services. It's a truly moving situation." The royal defector served two tours in Afghanistan, ultimately leaving the British Army in 2015, and remains committed to supporting veterans, most notably through his work with the Invictus Games (via People). On Remembrance Sunday, according to the Royal Family website, the monarch traditionally leads a ceremony at the Cenotaph in London. The queen missed the 2021 Remembrance Sunday service because of health issues.
In 2021, Prince Harry and Meghan Markle honored veterans in New Jersey on November 11, which is the UK's Remembrance Day and Veterans Day in the US, per Town & Country. His request to lay a wreath at the Cenotaph had reportedly been rejected by the queen, according to Daily Mail.
Although Harry is currently at odds with most of his family, the insider argued that because King Charles is in power, there's hope the royals invite him back for the event.
King Charles is reportedly keeping his son at arm's length for now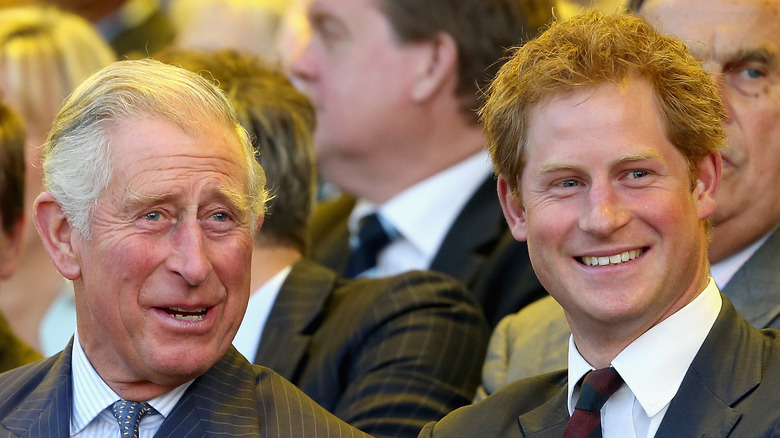 Chris Jackson/Getty Images
It remains to be seen whether Prince Harry's father will reach out, but he's arguably more likely to do so before the prince's bombshell memoir, and indeed his docuseries with wife Meghan Markle, is released.
Harry may indeed make it back to Britain this weekend, but he's probably going to get a frosty reception from King Charles. The two men have been at odds since Harry spectacularly left the royal family in early 2020, but their relationship has crumbled further as the prince continues to speak out about his negative experiences growing up. Understandably, then, Harry's upcoming memoir is a major sticking point.
As royal author Christopher Andersen told Entertainment Tonight, they believe the book "is going to be another series of grenades that they're tossing into the palace." Thus, "They are terrified ... Charles and Camilla and the rest of them, about what Harry could say. Particularly because I understand [the memoir] has so much to do with his upbringing, the marriage of Charles and Diana. It's all viewed through this lens now."
In fact, Andersen reckons Harry has "gone a step too far in terms of what Charles is willing to put up with." According to the Daily Beast, the Sussexes won't be invited to Charles's coronation if his memoir is as ruthless as expected. Likewise, royal expert Katie Nicholl posited that the king is holding off on bestowing royal titles on Archie and Lilibet until he learns what's in the book (via Vanity Fair).