The Best Affordable Alternatives To Dr. Barbara Sturm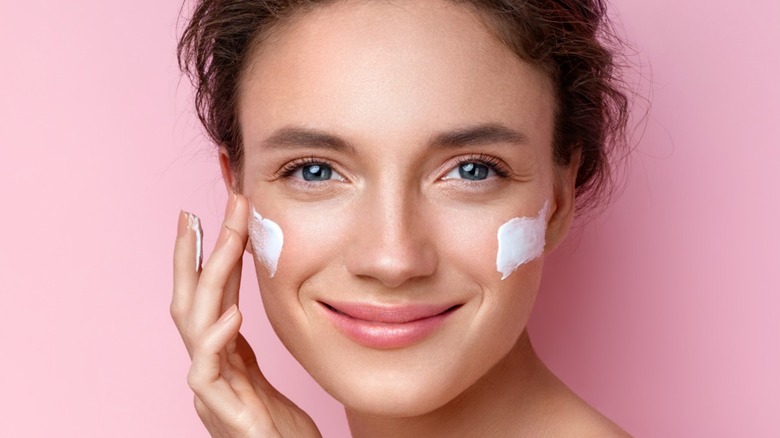 RomarioIen/Shutterstock
To take care of your skin, you have to be prepared to drop some serious dough on a slew of expensive products and procedures. At least, isn't that what we've been told? Dr. Barbara Sturm's skincare products have something of a cult following among celebrities, and are also some of the priciest on the market: per the Derm Review, the line's 3.4-ounce Super Anti-Aging Serum will cost you $900, for example, without shipping. But what if you could compare the ingredients in products offered by expensive skincare lines, to other, less expensive products out there, to find a worthwhile match for less? As it turns out, you can!
Using the Skinskool Skincare Compare search engine, you can find the closest — and cheapest — dupes to some of Dr. Barbara Sturm's most popular products, based on their ingredients. Just keep in mind that, per the Skinskool FAQ, "Things like ingredient concentrations, ingredient quality or formulation processes are not taken into account," as this information is unknown to consumers. Match points are given based on "most ingredients in common and ingredient list similarity." 
While you might not get an exact replica, you could get pretty close, and these are the best affordable alternatives to Dr. Barbara Sturm.
Replicated for less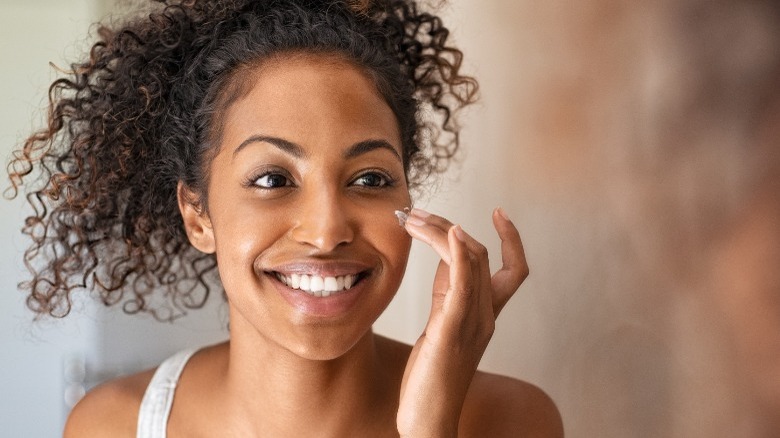 Mykola Sosiukin/Getty Images
First, Skinskool was able to find one brand whose products were often comparable to Dr. Barbara Sturm's for far less: Babor. Another German-based skincare company like Dr. Barbara Sturm, Babor could still be placed in the prestige skincare category, but not to the extent of its more expensive counterpart. Skinskool found that one of Babor's products, its Enzyme Cleanser ($36) earned 100 points on its ingredient match to Dr. Sturm's Enzyme Cleanser ($75), for almost half the price. Another product, its Ultimate Repair Calming Serum ($110), earned 93 points on its ingredient match to Dr. Sturm's Calming Serum ($255). Again, that is almost half the cost.
Dr. Barbara Sturm also offers its serum discovery kit on Sephora for $325. The kit, which includes 10-milliliter travel sizes of four serums: the calming serum, super anti-aging serum, brightening serum, and hyaluronic serum, can be replicated for less than its total retail price with products whose ingredients match closely (and with more product overall). Cosmetic Skin Solutions' Supreme Serum CE, which dupes the anti-aging serum, earns 63 points at a price of $39.99; Stratia's Rewind serum, which dupes the brightening serum, earns 50 points for a price of $18; alo's radiance serum, a dupe of the hyaluronic serum, earns 89 points and retails for $68; and Specific Beauty's Radiance Repair Night Treatment earned 62 points on its match to Dr. Sturm's Calming Serum and costs $24.99.
Low costs to consider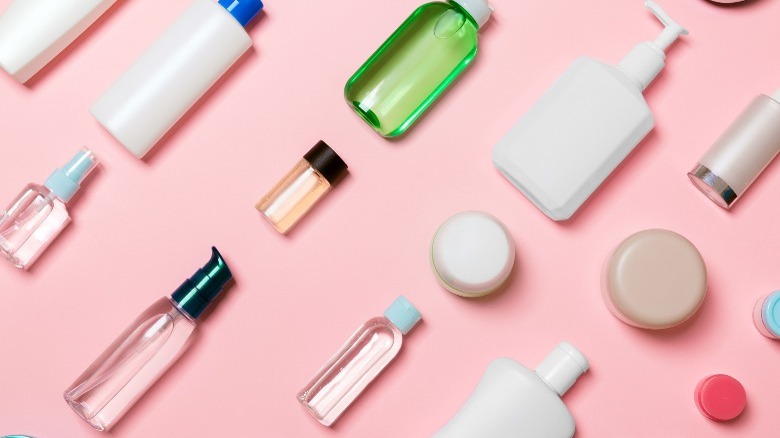 Ridofranz/Getty Images