Expert Says William And Catherine's Modern Attitude May Be Upsetting Princess Anne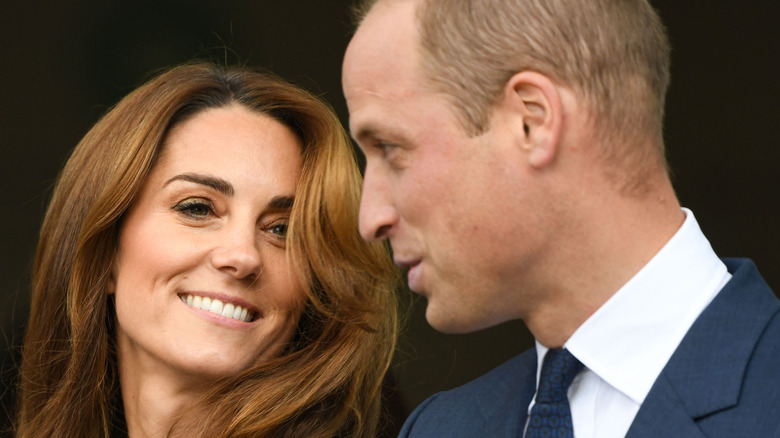 LINGTREN.COM/Shutterstock
It hardly seems possible that months have now passed since the heartbreaking death of Queen Elizabeth II. As King Charles III assumed the throne, his older son, Prince William, became William, Prince of Wales. Meanwhile, William's wife, Kate Middleton, was formally named Catherine, Princess of Wales (via the BBC). Keenly aware that his role will one day change once again, Prince William is already changing the monarchy for the better by reinventing the traditional royal visits. Instead of encouraging fundraising for local causes after visiting a community, the couple is now raising money in advance of some of their trips in an initiative they call a "community impact day," per the Daily Mail. 
This is only one of the ways the younger royals are looking to "modernize the monarchy." While the late queen was beloved for her seven decades of service, she still reminded many of England's history of colonization and domination, according to NPR. Her death is leaving some wondering if the monarchy should even continue. If William and Middleton are to remain relevant, they have to appeal to the younger generation and prove that they can still make a difference to the Commonwealth. 
In addition to their dedicated charity work, the couple is out to prove that they're more relatable and approachable than their older relatives. They're doing it in a very concrete way: by getting closer to the public than royals usually do. However, it's said that at least one family member, Princess Anne, is none too pleased about this.
Princess Anne reportedly disapproves of royals being too touchy-feely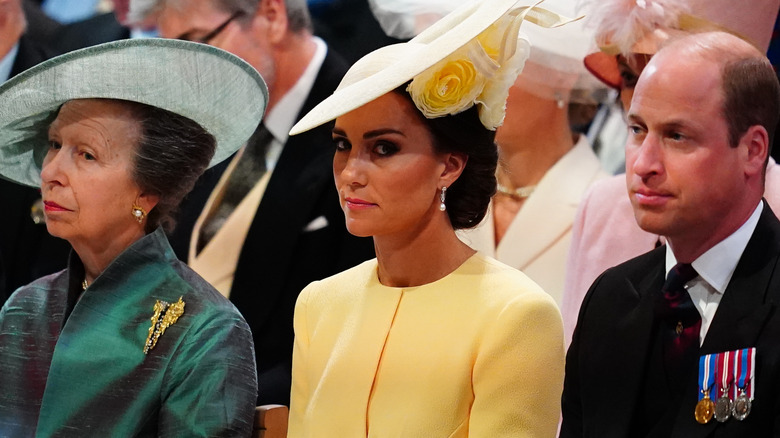 Wpa Pool/Getty Images
The Express recently reported on a podcast by royal expert Neal Sean, who suggests that Prince William and Kate Middleton are "risk[ing] the wrath of Princess Anne" by getting too up-close and personal with the public. Middleton broke an unofficial palace rule with a fan in early November 2022 by letting him put his arm around her and posing for a selfie. Sean said this wouldn't sit well with Queen Elizabeth's only daughter, who has voiced her disapproval of the social-media craze of recording every moment on cell phones. 
"Princess Anne is not too keen on breaking royal protocol. She comes from an era where the protocol was incredibly important," Sean said. "On a visit to Scarborough, they seemingly broke royal protocol. They agreed to have numerous selfies with people in the crowd. One man even put her arm around Catherine. This would not have happened a few years ago." 
Despite their aunt's concerns, William and Kate show no signs of holding back on their shows of physical support — and fans are totally there for it. A TikTok video of the princess hugging a young boy with autism went viral (via Newsweek), and the prince didn't hold back his enthusiasm when England's Lionesses women's football (soccer) team won the 2022 championship (via The Mirror). Anne "simply does not get it," Sean declared, but she may have to live with it nonetheless.