What Meghan And Harry Will Reportedly Do With King Charles' Christmas Invite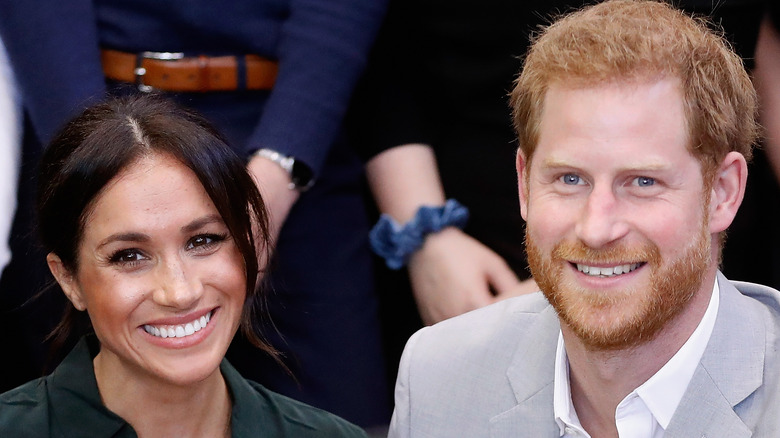 Chris Jackson/Getty Images
Earlier this year, prior to the heartbreaking death of Queen Elizabeth II, reports emerged that the long-reigning monarch had reached out to royal defectors Prince Harry and Meghan Markle to invite them to spend some time with her in Balmoral. The U.S. Sun cited a royal insider, who claimed: "Staff have been told to expect the full list of royals including Harry, Meghan and their children Archie and Lilibet." They added: "They are preparing for the Sussexes."
The celebrity couple had not been to the queen's Scottish estate since 2018, and the move was seen as an olive branch during an increasingly tumultuous time for the family. However, Page Six quickly clarified that no such invite had been extended. The Duke and Duchess of Sussex were front and center at Her Majesty's Platinum Jubilee celebrations, though, and they subsequently remained in Britain after Harry's grandmother passed away.
And, yet, as Entertainment Tonight noted at the time, Meghan was prohibited from accompanying her husband to Scotland, alongside the rest of the royal family, to pay her respects. Now, another notable invitation is making waves as the royal defectors face a tough decision once more. 
The Sussexes are not expected to spend Christmas in Britain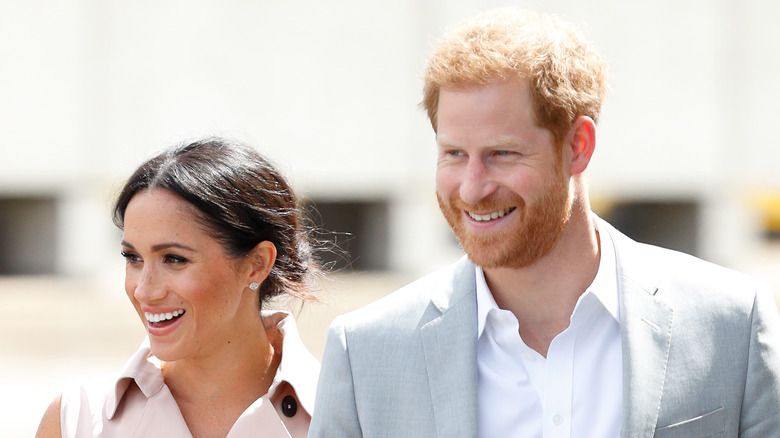 Max Mumby/indigo/Getty Images
According to the Daily Mail, the Duke and Duchess of Sussex have indeed been invited to spend Christmas with the rest of the royal family, in Sandringham, as normal. Sadly, "they are unlikely to attend" the festivities this year, says a source, which notably marks the first time King Charles will be spearheading the event. The royals have been gathering at Sandringham for both Christmas and New Year since 1988, though they had to skip out on the tradition last year, per CNN, because of the COVID-19 pandemic.
Prince William and his wife, Kate Middleton, the Prince and Princess of Wales, are expected to attend alongside various other family members. The Sussexes, meanwhile, haven't been there since 2018. Palace sources criticized them for skipping out last year, in particular, since it was the queen's first Christmas without her husband, as Page Six noted at the time. 
As one insider acknowledged, "I think everyone understands there will be a frenzy when they both come back to the UK, but they need to rip the [Band-Aid] off and get on with it." In reality, the royal defectors may be treading carefully ahead of the release of their Netflix docuseries and Harry's bombshell memoir.
This isn't the first time they've turned down Charles' invitation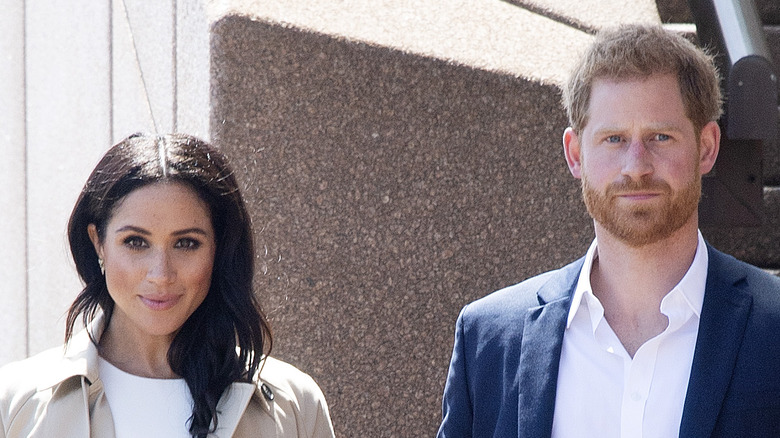 Pool/Getty Images
A couple months back, a source divulged to the Mirror that King Charles had personally invited Meghan Markle and Prince Harry to stay with him in Balmoral, but the celebrity couple declined. The Duke and Duchess of Sussex were on a whistle-stop tour of the UK when Queen Elizabeth passed, and, ahead of their arrival, Harry's father reportedly made it clear that they're "always welcome" to stay with him. 
The source revealed, "He hasn't wavered, despite the attacks, which seem to be coming with increased vigor." They continued, "[Charles] reiterated his invitation for Harry and Meghan, and the whole family if they wished, to come and stay with him this summer while he is at his home on the Balmoral estate. He thought it might be a good opportunity for everyone to take stock and relax, but the invitation was declined." 
And, yet, the new sovereign is no stranger to rescinding invites either, with reports hinting the Sussexes won't be invited to Charles' upcoming coronation if they don't stop publicly criticizing the royal family.
Royal sources told the Daily Beast that it all depends on what Harry writes in his memoir. In particular, if he takes aim at estranged mother-in-law Camilla Parker Bowles, the king might consider it the final straw for them. As Charles' friend reasoned, "He is incredibly protective of her and he couldn't do it without her. Even the queen finally accepted that."