How Do Billy And Chelsea Share A Child On The Young And The Restless?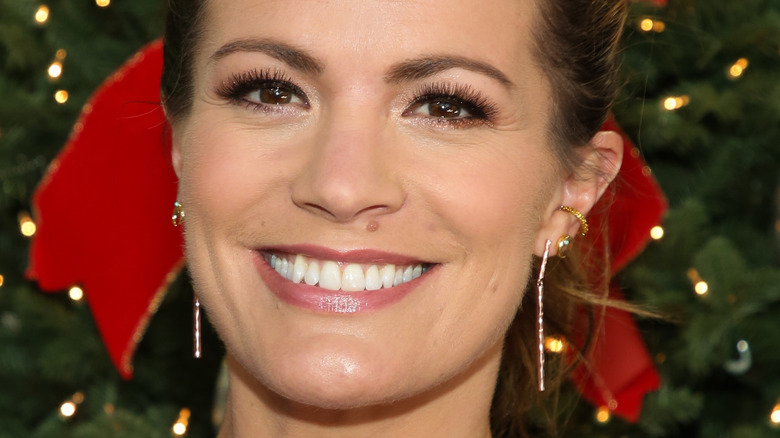 Paul Archuleta/Getty Images
"The Young and the Restless'" Chelsea Newman (Melissa Claire Egan) has been called a lot of different things over the years: a con-artist, a cheat, a manipulator and so much more, as detailed by SoapHub. She's also someone who has seen plenty of ups and downs in her personal life, too. She's been linked to a long list of men that have included the likes of Adam Newman (Mark Grossman) and Rey Rosales (Jordi Vilasuso), plus so many more. But it's her relationship with Billy Abbott (Jason Thompson) that has raised a lot of eyebrows over the years, just because of the complicated and controversial history that they share together. 
Back in August, "The Young and the Restless" fans couldn't help but express their disapproval over seeing Chelsea and Billy together again. That's not because of the things Billy has done in the past, but what Chelsea had done to him that has had fans wanting to reach through the small screen and pull him to safety. Chelsea did a number on Billy when she got pregnant with his child, which is just one of many reasons why everyone wants her to keep her distance from the handsome Abbott son.
Chelsea's road to becoming a mother wasn't a traditional one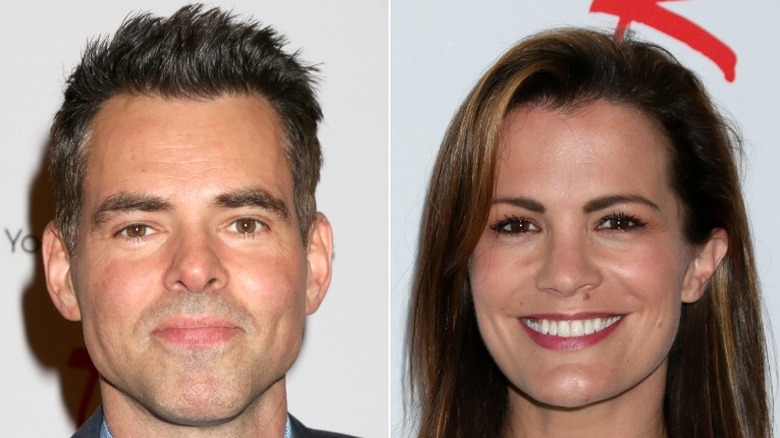 Kathy Hutchins & Kathy Hutchins/Shutterstock
Chelsea Newman has done a lot on "The Young and the Restless" that has even made Victor Newman (Eric Braeden) blush. And when you are making a man like Victor concerned about someone's behavior, then you know it's got to be bad. Back in 2011, Billy met a young con artist by the name of Chelsea Lawson in Myanmar. After one thing led to another, the two ended up getting busy under the sheets and before Chelsea knew it, she was pregnant with an Abbott baby. But she had sex with him while he was drugged. Chelsea gave birth to a healthy baby boy named Johnny but gave Billy full custody of the tot, per Soaps.com. Both Billy and Victoria Newman (Amelia Heinle) ended up raising Johnny, which in turn complicated matters for Chelsea down the road.
Exactly one year later, Chelsea also got pregnant with Adam Newman's (Justin Hartley) baby. And while you'd think that Chelsea would do the right thing and inform her baby daddy about her pregnancy, she's certainly not like other girls. She told everyone that the child was Dylan McAvoy's (Steve Burton) because drama is obviously Chelsea's middle name. 
With all that said, motherhood is clearly not one of Chelsea's best roles.
Chelsea Newman is now focused on her recovery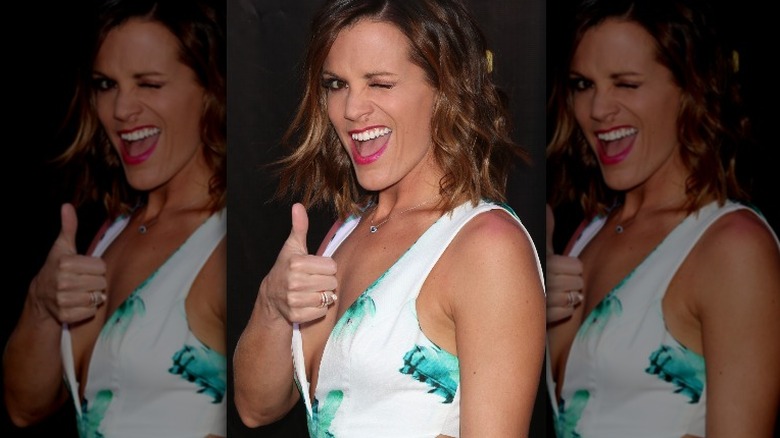 Kathy Hutchins/Shutterstock
Chelsea Newman hasn't done a very good job of balancing her parental duties with her responsibilities at Marchetti, per Soaps.com. She's been trying to reconnect with her sons, but both Connor Newman (her son with Adam Newman) and little Johnny Abbott have wanted nothing to do with her, as detailed by SoapHub. Of course, the fact that Chelsea's heartbreaking attempt to end her life hasn't been easy on she nor her sons. Still, having a mom like unstable Chelsea was enough for Johnny to run away from his birth mother back in September, according to Soaps Spoilers.
Despite everything that is going on in her life, Chelsea's portrayer Melissa Claire Egan recently told Soap Opera Digest that it might take some time for her character to bounce back to her ways from before, especially now that she's tried to take her own life. She told the publication, "We're definitely showing her recovery at a slow, responsible pace. She'll be talking to her doctor for several episodes as she tries to rebuild her life. It'll be a process, and I appreciate how our writers want to make this as realistic as possible. We are really hoping to help people." 
With that said, there's no doubt that "The Young and the Restless" fans will certainly cheer for Chelsea's recovery every step of the way. Because even a fictional town like Genoa City without a villain like Chelsea Newman causing a little trouble, right?