The Sad Time Days Of Our Lives' Johnny DiMera Nearly Went Blind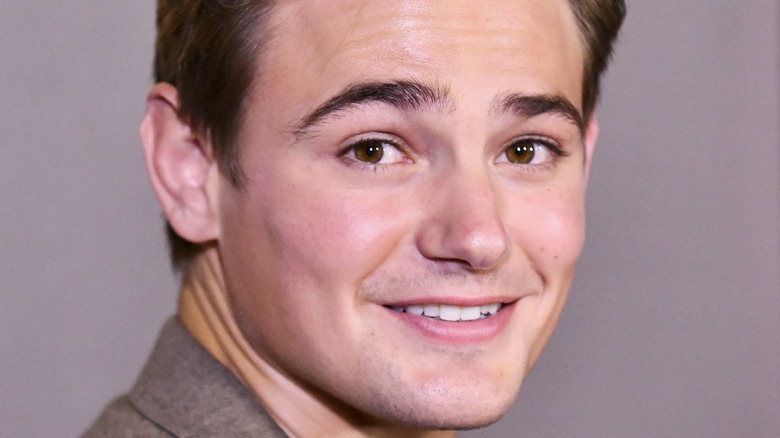 Rodin Eckenroth/Getty Images
"Days of Our Lives" has a reputation for leaving viewers in tears. Although the Peacock soap opera is a bit wacky at times, with supernatural storylines like demonic possessions and characters coming back to life (via Soaps.com), the long-running show has given us numerous emotional moments over the years as well (via TV Overmind). There have been times when the sudser was downright depressing as fans said goodbye to beloved characters such as Bo Brady, who died in the arms of his wife Hope Brady.
Bo and Hope also had one of the most heartbreaking storylines ever when their young son, Zack Brady, also died after being hit by a car. Often, "Days of Our Lives" fans couldn't catch their breaths as they watched characters' lives hang in the balance like when Sami Brady was nearly executed for a murder that she didn't commit or when Abigail Deveraux DiMera lay bleeding on her bed after being stabbed. 
The show certainly has a flair for drama and at times it can feel overwhelmingly emotional, especially with storylines involving the younger characters. One particular plotline that nearly broke the hearts of fans around the globe occurred when little Johnny DiMera was revealed to be suffering from a medical emergency.
Johnny DiMera had a dramatic start to life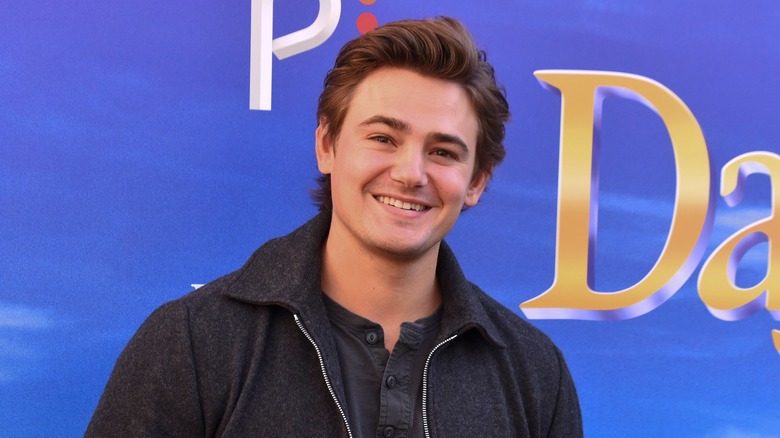 Michael Mattes/Shutterstock
Longtime "Days of Our Lives" fans likely remember the dramatic storyline surrounding Johnny DiMera's birth. Johnny is a legacy character born to Sami Brady and EJ DiMera. He is also the twin brother of Allie Horton, who is the daughter of Lucas Horton. Yes, that's right, Sami gave birth to twins with two different fathers! They were born into different families, and Salem's biggest villain, Stefano DiMera, instantly shared a connection with his grandson, per Soaps in Depth. 
In Johnny's early years, Sami and EJ's relationship was rocky and volatile. Eventually, a custody battle ensued over the little boy (via Soap Central). The fight to obtain sole custody of Johnny got very ugly, and both Sami and EJ were ready to play dirty to gain legal control over their young son. However, the pair were quickly forced to put things into perspective when tragedy struck the little boy. 
At the time, Johnny's older half-brother, Will Horton, and Gabi Hernandez were looking at photographs of him and noticed that something seemed off about his eye, per Soap Central. Johnny was eventually taken to the doctor and it was sadly revealed that he had ocular cancer. Sami and EJ then opted to put their differences aside so that they could be there for their son during this difficult time in his life.
Johnny DiMera lost his eye due to cancer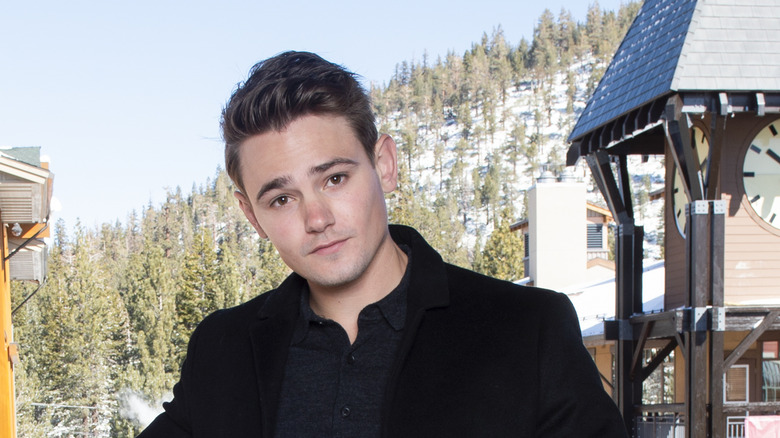 Michael Bezjian/Getty Images
Johnny DiMera was forced to undergo treatment for cancer, and thankfully the disease was caught before it could spread. However, the young child was told by doctors that there was no way to save his right eye. It was subsequently removed and he wore an eye patch for a short time before getting a glass eye, per Soap Central. Despite all their feuding, Sami Brady and EJ DiMera banded together for Johnny, as both parents were absolutely heartbroken by their son's condition (via Soap Hub). Luckily, Johnny recovered well and went on to have a full life and eventually left Salem with Sami.
In 2021, Johnny returned home with actor Carson Boatman in the role. Fans were thrilled to see the adult version of Johnny as he reconnected with his DiMera family members, as well as his twin sister Allie Horton, per Soaps in Depth. The character was revealed to have an interest in filmmaking, which angered his father, who had hoped he would join the family business. However, Johnny proved to be as strong-willed as the rest of the DiMera clan and forged his own path in life. The character has now gone on to become a favorite among fans, who can't get enough of the young DiMera.