Sami Brady's Execution Storyline On Days Of Our Lives, Explained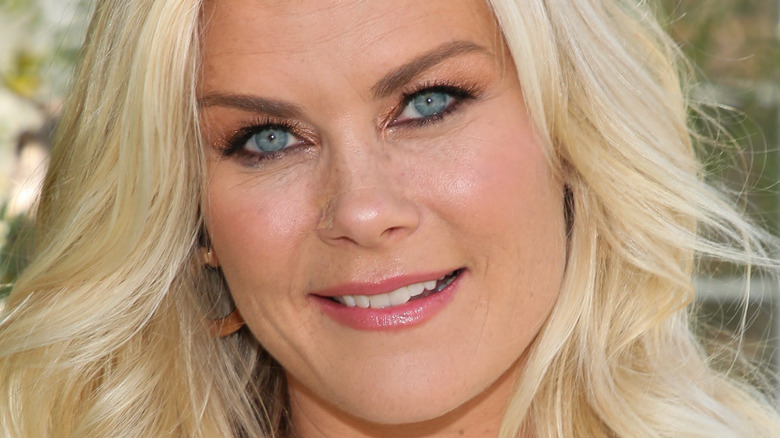 Paul Archuleta/Getty Images
"Days of Our Lives" viewers have had a lot of fun watching Sami Brady (Alison Sweeney) over the years. The character is a huge favorite among "DOOL" fans, who love to watch her stir up trouble in Salem. As the daughter of two of Salem's most upstanding citizens, Roman Brady (Josh Taylor) and Dr. Marlena Evans (Deidre Hall), some may expect Sami to be much like her parents. However, that's not the path that Sami took in her life. Instead, she has always scratched and fought to get the things she wants in life, even if that meant hurting others in the process, per Soap Central.
Over the years, fans have watched Sami be involved in some bizarre storylines (via TV Source Magazine). She's done things such as blackmail, kidnapping, lying, and switching DNA test results. Sami's also fallen in love with many men, including EJ, Austin, Lucas, and Brandon.
However, one of Sami's most dramatic storylines had viewers captivated from start to finish and nearly cost the character her life.
Sami was sentenced to death for the murder of Franco Kelly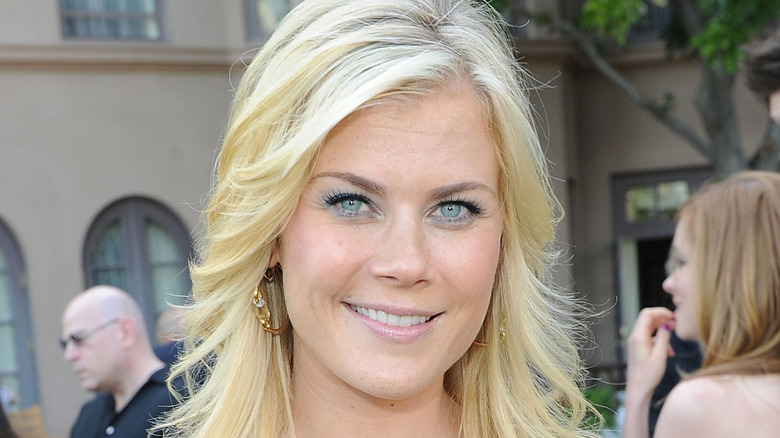 Jason Merritt/term/Getty Images
In 1999, "Days of Our Lives" viewers were glued to their TV screens as Sami Brady's life hung in the balance. It all started when Sami Brady befriended Franco Kelly. Sami was vulnerable and sad after Austin Reed had dumped her and she was forced to fight Lucas Horton (Bryan Dattilo) for custody of their son, Will (via Soaps). Franco was there for Sami during that time, although what he really wanted was a green card. Franco didn't really care about Sami, and her family wasn't a fan of him either, per Fame 10.
However, the pair got engaged in 1998 and their wedding day quickly approached. As Sami readied herself to walk down the aisle with Franco, she found that he had cheated on her with a stripper and was furious. Meanwhile, Lucas' mother, Kate Roberts (Lauren Koslow) found out about Franco's green card plan and threatened to expose his secret. Franco and Kate got into an altercation and Lucas ended up shooting and killing Franco. Later, Sami found Franco dead and passed out in shock. Kate then planted evidence and framed Sami for the murder.
Sami was eventually arrested for the crime, although she proclaimed her innocence. She was later sentenced to death for Franco's murder and was nearly killed for the crime.
Lucas tried to stop the execution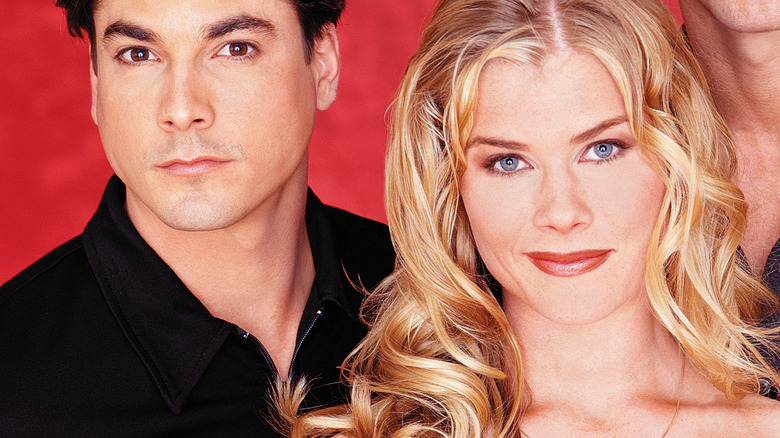 Getty Images/Getty Images
Longtime "Days of Our Lives" watchers may remember that Sami Brady did everything in her power to escape execution. However, after causing trouble behind bars, a judge ordered an immediate execution and she was set to die by lethal injection (via Soaps). The scene was very dramatic as Sami was strapped to a bed as her family members, including Marlena watched a needle be placed into Sami's arm and the machine turned on.
Just when it seemed that Sami was about to take her final breath, Lucas Horton burst into the room and begged that the execution be stopped, revealing that he was the person who had actually killed Franco Kelly. However, Lucas' confession did matter much after Franco's former mob moss confessed to the killing before dying at the hospital. Sami went into cardiac arrest and was treated at Salem University Hospital before the charges were dropped and she was freed.
The entire storyline was one of the most dramatic ever on "DOOL," and fans couldn't get enough of it. In addition, actor Bryan Dattilo says that the moment Lucas confessed to save Sami was one of his favorite scenes of all time. "I remember getting that script and seeing Lucas' lines —' I did it! I killed Franco!' —and thinking, 'Man, this is great!'" Dattilo told TV Insider, adding that it was his first serious storyline on the soap.
Years later, a similar storyline played out with Ben Weston and Ciara Brady, per Daily Soap Dish.