Here's Why Facebook Will No Longer Be Fact-Checking Donald Trump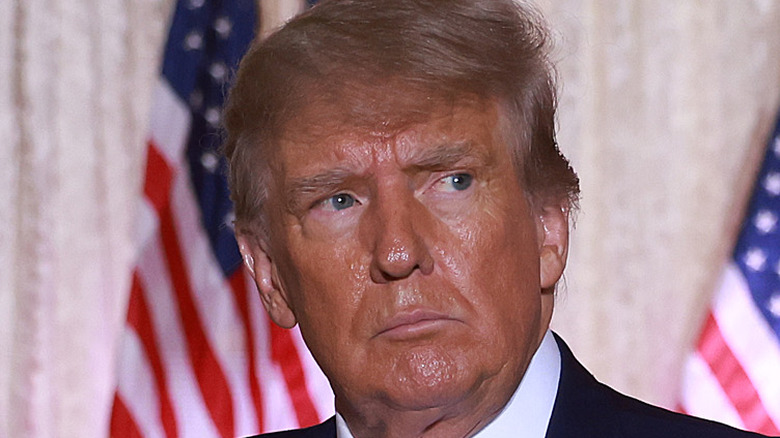 Joe Raedle/Getty Images
It's no secret that former President Donald Trump has been fact-checked more often than not for his oftentimes outrageous remarks. In fact, in 2021, The Washington Post reported that the publication's fact-checking team had determined that the 45th president stated a total of 30,573 lies during his presidency, resulting in about 21 fibs a day.
Though President Joe Biden beat Trump in the 2020 presidential election, the fact-checking didn't seem as prominent because the native New Yorker was no longer commander-in-chief. But on November 15, Trump, who is still currently battling a multitude of legal issues, announced his run for the upcoming 2024 election.
Like old times, media outlets like The New York Times and CNN fact-checked his 2024 bid speech revealing over a dozen falsifying claims. However, one major social networking company is reemerging in the conversation of fact-checking, or lack thereof, reminiscent of the 2020 election.
Facebook can no longer fact-check Donald Trump because he's back in politics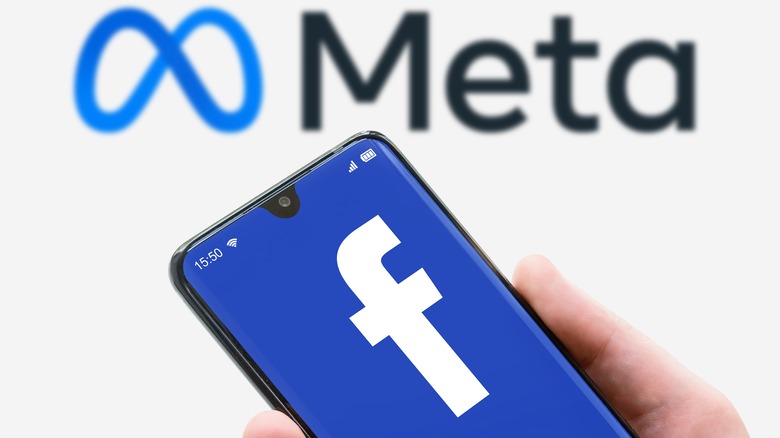 Viacheslav Lopatin/Shutterstock
During the 2020 election, the media had a field day with reporting on how Facebook allowed misinformation around Donald Trump's campaign to spread (via Time). 
Though Trump was banned from the Mark Zuckerberg-owned platform in 2021 after the January 6 attacks, The Washington Post reported in early 2022 that investigative findings show that Facebook was an instrumental part of the rhetoric surrounding the insurrection.
Now, in an interesting turn after Trump announced his 2024 GOP bid for presidency, CNN states that Facebook will cease to fact-check the former president.
Though Trump is still banned from publicly posting on the social media platform as a user, Meta officials said in a memo that it is not in their duties to fact-check not just Trump, but all politicians. And because Trump just announced a political campaign, he is officially classified as a person whose speech cannot be censored, via Meta's program policies. 
As a result, Facebook users clearly aren't wasting any time, as a whopping 2.3 million members are part of a fan page entitled "Team Trump" which is run by Save America, Trump's Political Action Committee (PAC).