Mike Pence's Town Hall Participation May Hint At His 2024 Plans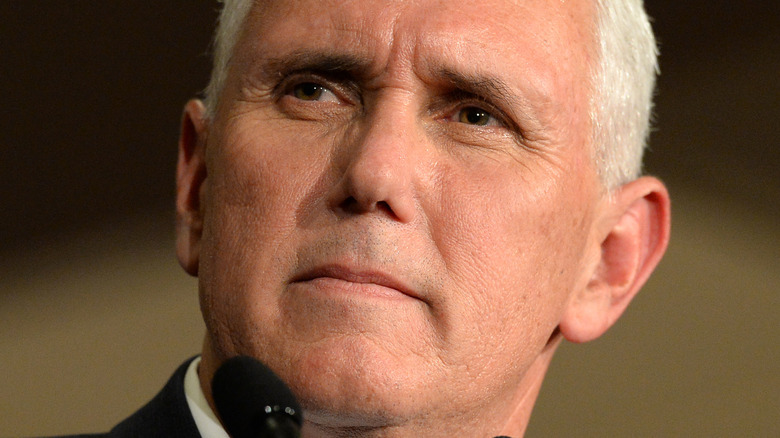 Gino Santa Maria/Shutterstock
It's official — former President Donald Trump is making a bid for the White House again in the upcoming 2024 election, via CNN. If he goes on to win the race, he would be the second former president to win a non-consecutive second term. There's a lot on the line for Trump, who is struggling with legal issues and a possible decline in support as the race amps up.
"I am announcing my candidacy for president of the United States," Trump said at his Mar-a-Lago club and home, which was recently the site of an FBI raid that uncovered several classified documents Trump had taken from the White House after he lost the 2020 election, per NPR.
There are a lot of questions going into this race for Trump. Will he be running against Florida's governor, Ron DeSantis, who is gaining traction in the Republican circle? More importantly, who would he take as his running mate? Mike Pence, the former Vice President of the United States, will participate in a CNN town hall. Could he be running against Trump, or with him?
Pence will likely not be running alongside Trump in 2024 but could he be making his own bid?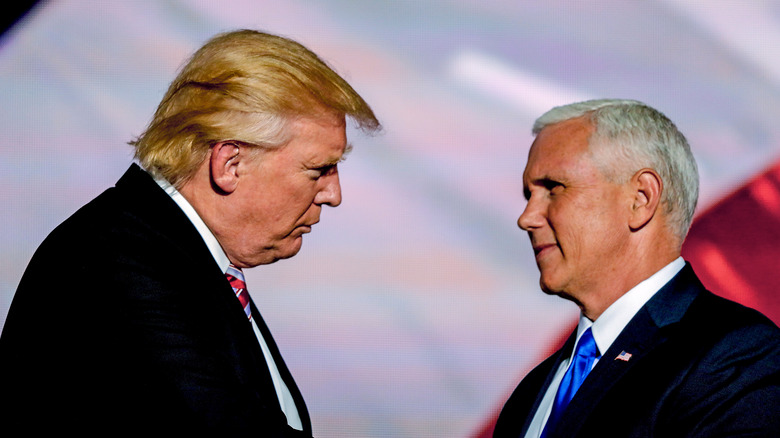 Mark Reinstein/Shutterstock
Former Vice President Mike Pence had a complicated relationship with his running mate, former President Donald Trump, at the end of their time in the White House together. Many political commentators are sure that Trump and Pence will not be featured on a ticket together in the upcoming election and there may be a chance the VP will run for the main gig this time around, via NBC News.
A day after his former running mate's campaign announcement, Pence will be participating in a town hall with CNN. Could this be a calculated step?
While his CNN town hall appears to be a promotion tactic for his book, "So Help Me God," which hit shelves yesterday, he also shared that he is making "prayerful considerations" about a possible run for president as the election approaches.
This town hall could be a chance for him to announce his future plans in politics if he has any at all.