All Of Lacey Chabert's Best Hallmark Movies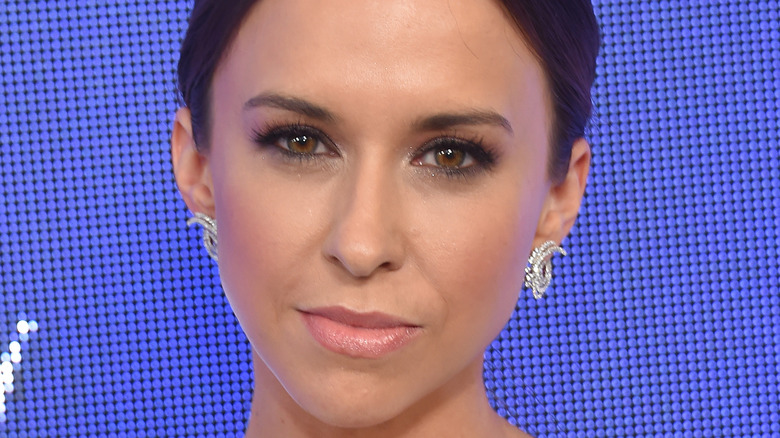 DFree/Shutterstock
Lacey Chabert began her acting career as a child. Her first major recurring role was on TV as Bianca Montgomery in "All My Children." However, she became a household name when she played Claudia Salinger on "Party of Five" from 1994 to 2000 (via Vulture). Chabert went on to appear in films such as "Lost in Space" and "Not Another Teen Movie." She also became a staple in the voice-over world by working on animated shows and movies like "The Wild Thornberrys," "Family Guy," "The Proud Family," and "Anastasia" (via IMDb).
Chabert's fame got another major boost when she starred as Gretchen Wieners in "Mean Girls." Her attempt to make fetch happen is one of the best things about the beloved teen classic (via Cheatsheet). Since her "Mean Girl" resurgence, Chabert has been appearing in various movies, TV shows, and continuing to have great success in the voice-over world. However, her most successful ventures in recent years may be her roles in Hallmark movies.
As of February 2022, Lacey Chabert has appeared in 27 Hallmark movies and counting (via Hallmark). Chabert, along with Danica McKellar, Andrew Walker, Brennan Elliott, and Candace Cameron Bure, is one of the most often-spotted stars in the made-for-TV projects (via PopSugar).
The Wedding Veil and All of My Heart series are among Lacey Chabert's most popular Hallmark movies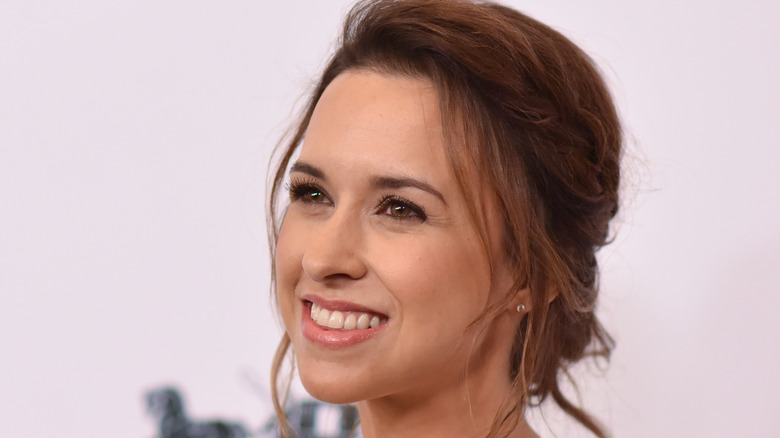 DFree/Shutterstock
According to IMDb, Lacey Chabert's Hallmark movie audience ratings range from 6.0 to 7.8. "The Crossword Mysteries" — a series of six films starring Chabert as a crossword editor who helps solve crimes — are some of her highest-rated projects. The Hallmark Channel aired these films from 2019 to 2021. The "Crossword Mysteries" series as a whole had higher ratings than her other films but were was rated by fewer users.
Chabert starred with Brennan Elliott in the "All of My Heart" trilogy, which began in 2015 and ended in 2018. "All of My Heart: The Wedding" is the most popular of these films with a 7.2 rating. Overall, these films are highly rated by Hallmark fans. The series starts with a caterer and a wall street stock trader having to share an inherited home.
"The Wedding Veil" saga is also quickly becoming a classic on the channel. These films star Chabert, Autumn Reeser, and Alison Sweeney and follow three friends who find a mysterious, old veil that ties into each woman's love story. "The Wedding Veil" aired January 8 and focused on Chabert's character Avery's love story. With nearly 1,000 ratings, "The Wedding Veil" has a 7.7 IMDb rating. The second film, "The Wedding Veil Unveiled," airs February 12 (via Hallmark). The final film "The Wedding Veil Legacy" airs February 19 (via Hallmark).
The Color of Rain is also one of Lacey Chabert's Hallmark classics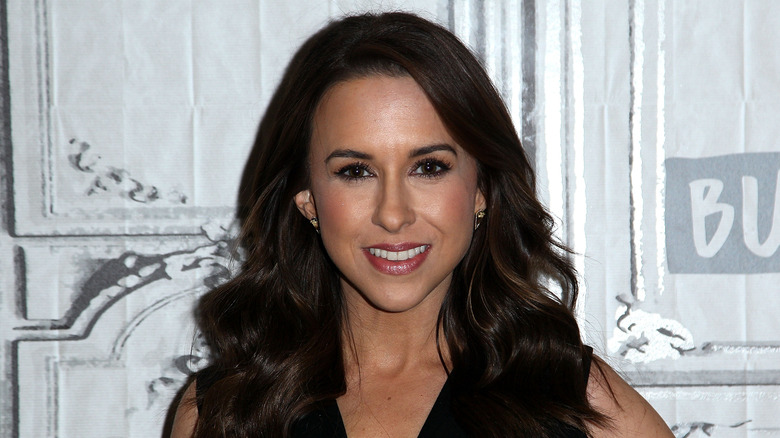 SD Mack/Shutterstock
Lacey Chabert began making films with the Hallmark Channel in 2010. For the first couple of years, she only made about one film with them every two years. One of their first collaborations was "The Color of Rain." The film (only her third movie with the network) premiered in 2014 (via Hallmark). It is based on a true story and follows a man and a woman who both recently lost their spouses and gradually fall in love with each other.
"The Christmas Waltz" is another favorite among Hallmark movie fans and Christmas lovers. It stars Chabert and Will Kemp. Chabert's character's dream wedding doesn't happen, but she begins to find love with her dance instructor. IMDb users gave it a 7.1 rating. "Time for Us to Come Home for Christmas" is another popular option. She stars opposite Stephen Huszar in this film about five guests being mysteriously invited to spend Christmas in an inn. They later discover they're all connected. This film also has a 7.1 IMDb rating.