Queen Camilla's First Speech On The Throne Nods To Her Relationship With Queen Elizabeth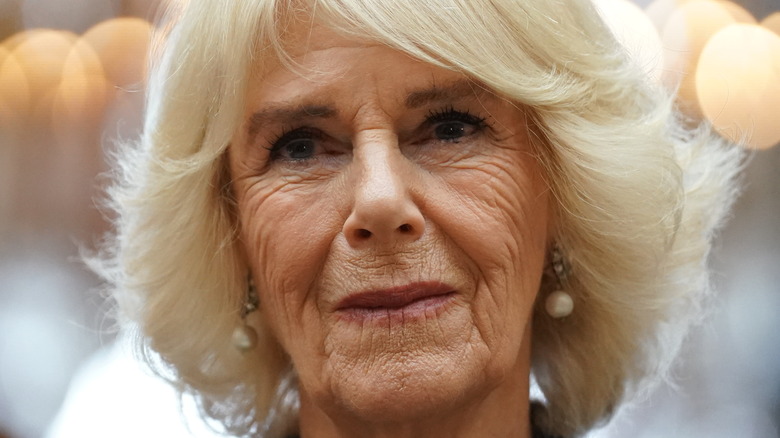 Pool/Getty Images
The truth about Queen Elizabeth's relationship with Camilla Parker Bowles ... it was complicated. The monarch wasn't always a fan of her daughter-in-law, but they formed a close bond over the years. On the Newsweek podcast "The Royal Report," author Christopher Andersen told hosts that Charles "lobbied Queen Elizabeth for 17 years" to make Camilla queen. Anderson said, "She resisted it, not because she disliked Camilla — because she kind of warmed up to her a bit — but because she knew the vast majority of people in the country would find it distasteful." Anderson penned the biography "The King: The Life of Charles III."
But on February 5, the queen announced: "When, in the fullness of time, my son Charles becomes king, I know you will give him and his wife Camilla the same support that you have given me. And it is my sincere wish that, when that time comes, Camilla will be known as Queen Consort as she continues her own loyal service." The monarch's announcement surprised many, but it also spoke to the warm relationship between Elizabeth and Camilla.
Some wondered what the queen's death meant for Camilla. But the Queen Consort's latest speech was a poignant reminder of her relationship with the late monarch.
Queen Camilla praised Queen Elizabeth and the Commonwealth at reception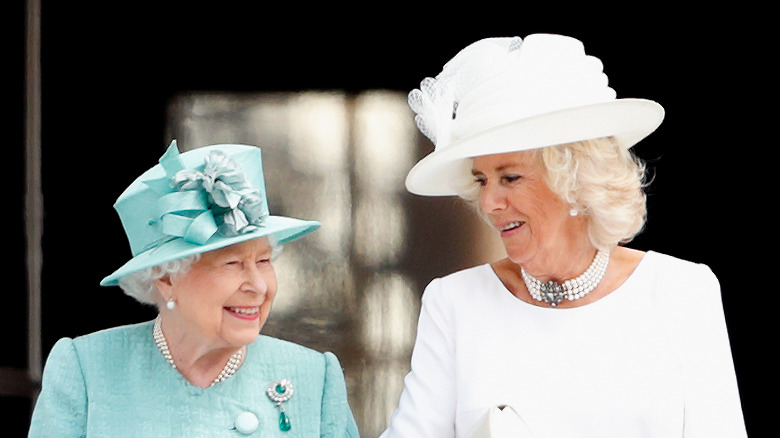 Max Mumby/indigo/Getty Images
Queen Camilla paid tribute to Queen Elizabeth II in a speech for winners of an essay competition. The Daily Mail reported that the new queen honored the winners of The Queen's Commonwealth essay competition at Buckingham Palace on November 17. The Queen Consort said, "My dear mother-in-law, Her late Majesty, who is much in our thoughts today and who is so greatly missed by us all." In her remarks, Camilla honored her late mother-in-law's "enduring love for the Commonwealth," which was "very close to her heart."
Camilla's speech made it clear she is still grieving after the heartbreaking death of Queen Elizabeth on September 8. The Queen Consort revealed, "Over the past few months, my husband and I have drawn immense comfort from the messages of condolence that we have received, and continue to receive, from the four corners of the world." Camilla praised the competition winners and said, "They have reminded us that the written word has a unique ability to connect, to heal, to reassure and to offer hope, even in the midst of grief." The 75-year-old monarch added, "All of us are bound together by a profound appreciation of the written word and of our Commonwealth."
Express reported the November 17 reception was likely important to the queen consort, as reading efforts were part of her work as Duchess of Cornwall.