Joanna Gaines' Memoir Is Already Getting Rave Reviews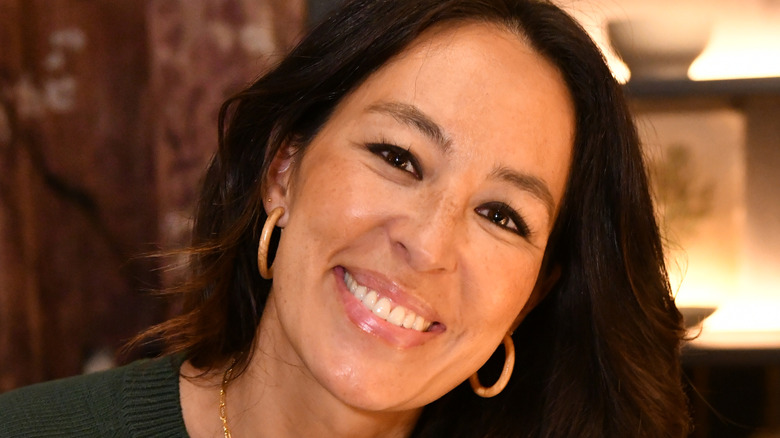 Craig Barritt/Getty Images
Is there anything Joanna Gaines can't do? The "Fixer Upper" star recently released her new memoir, "The Stories We Tell: Every Piece of Your Story Matters." According to Woman's Day, Gaines said "The Stories We Tell" was "written for my 6-year-old self, who walked into rooms and knew that she mattered." The book is a deeply personal view of the Magnolia maven, who said she was inspired to write it because even though she achieved so much success and was living her dream life, there was still something missing inside. Writing "The Stories We Tell" became a way for Gaines to go back in time and remember some of the painful moments in her childhood so she could heal and move on.
The mom of five pours her heart and soul into every page. "This isn't this big 'tell-all,'" Gaines explained to Prevention at the book launch. "This is my process and my journey ... that's not the point," the mom of five added. "I want to value other people's story in a way where they feel honored and respected."
If you're a fan of the "Fixer Upper" star or just looking for a good read, you might be pleased to know that "The Stories We Tell" is already getting rave reviews.
The Stories We Tell by Joanna Gaines is New York Times best seller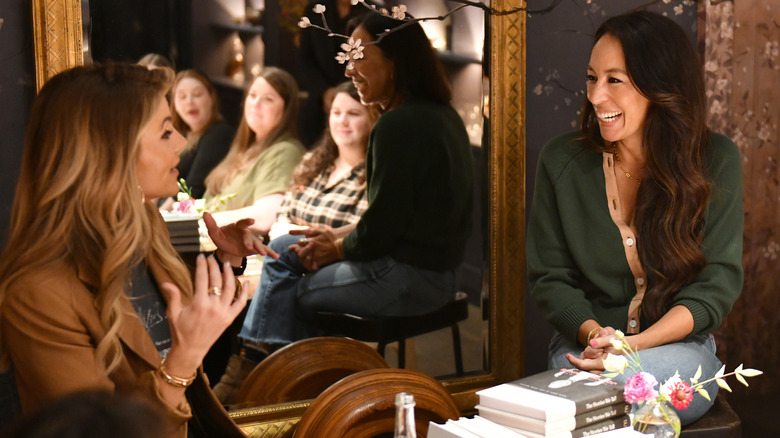 Craig Barritt/Getty Images
It's official. "The Stories We Tell: Every Piece of Your Story Matters" by Joanna Gaines is a New York Times best seller, taking the No. 3 spot in the Advice, How-To, & Miscellaneous category. It's hardly surprising, especially given that Gaines' new memoir shows her in a different light. The "Fixer Upper" host shares poignant stories, including how she was bullied while growing up in Rose Hill, Kansas. According to USA Today, Gaines' memoir is one of the best-selling books in America. Publisher's Weekly review was also glowing, saying, "Readers will be inspired by Gaines' desire to find strength in self-discovery." In addition to the positive review, "The Stories We Tell" is a top hardcover non-fiction book in Publisher's Weekly.
Fans of Gaines are raving about the book too. On Goodreads, one fan wrote: "I have the hugest crush on Joanna Gaines, and her newest book/memoir only made me love her more ... She is refreshingly honest about her journey to lean into being vulnerable, taking the time to relish being present in the moment, embracing empathy, and learning how to make time for fun." Others praised her ability to inspire and encourage those who may be going through tough times to keep going and never give up.
One reviewer in particular was highly emotional about the memoir. Gaines told "Today" (via the Daily Mail) that her mother, Nan Stevens, cried while reading the book's manuscript. Gaines said, "Every five seconds she'd call, 'I'm crying!'"
If you're interested in "The Stories We Tell," you can read more on the Magnolia website.