Elon Musk Publicly Sends A Message To Donald Trump After He's Allowed Back On Twitter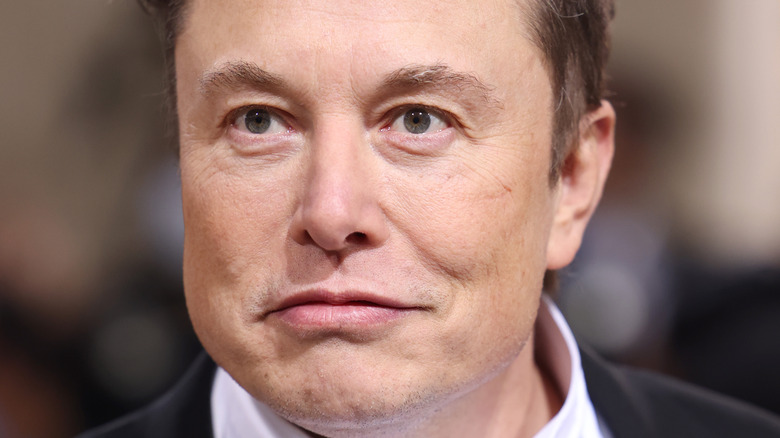 John Shearer/Getty Images
Elon Musk now officially owns Twitter, and the social media website is sure to see some changes. Musk took charge and reinstated former President Donald Trump's Twitter account. Musk reinstated Trump's Twitter account after putting out a Twitter poll November 18, 2022. The votes for "Yes" — to let Donald Trump back onto the site — won by a slight majority. "The people have spoken," Musk said in a quote tweet. "Trump will be reinstated. Vox Populi, Vox Dei."
However, the former president did not appear to be thrilled about going back to Twitter. Instead, Trump said that he would prefer to stay on the social media site he created, Truth Social. "Truth Social is through the roof, it's doing phenomenally well," Trump said, according to ABC News. "And I'll be staying there." Now, Musk seems to be attempting to persuade Trump to ditch Truth Social for his newly reinstated Twitter account.
Elon Musk shares a meme tempting Donald Trump back to Twitter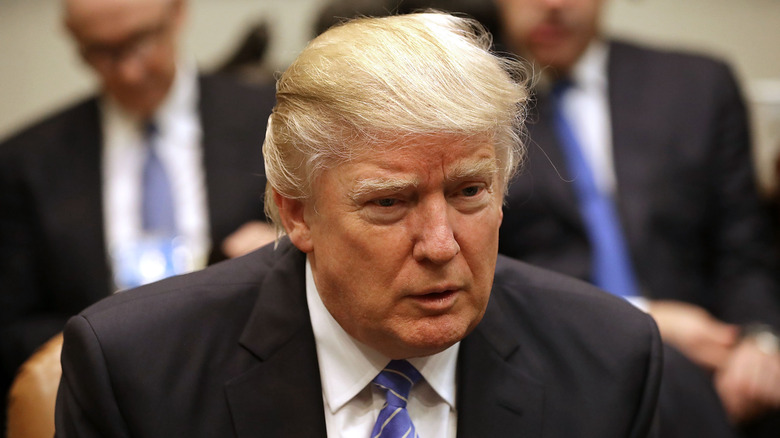 Chip Somodevilla/Getty Images
Donald Trump was indefinitely banned from the social media site after the January 6, 2021 insurrection at the U.S. Capitol. "[W]e have permanently suspended the account due to the risk of further incitement of violence," Twitter said in a statement January 8, 2021. Elon Musk was one of Twitter's critics following the decision to ban Trump, calling the ban an attack on free speech. The precarious path Twitter has taken in the year and a half since has led to Musk's control over the company. Among his first orders of business: giving Trump access to his account back.
However, Trump has made known that he has no intention of rejoining Twitter, according to ABC News. In response, Musk made a lighthearted post poking fun at the former president. Musk tweeted a meme from the animated sitcom "Family Guy." The frame labels Lois as "Donald Trump" as she eyes a pill bottle labeled "His reinstated twitter account." With hundreds of thousands of likes, it's clear that Musk's message is getting out.